Sutherland to Ruby's Cafe Bulli and back via Waterfall Rd 95km, although John aka L'Etape and Greg aka ArctitectToo rode 125km by visiting Bundeena on the return route - 5 riders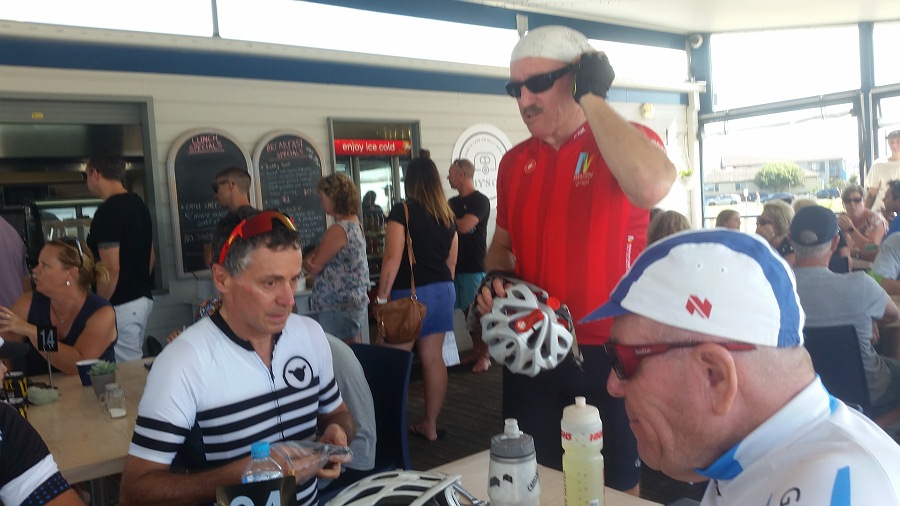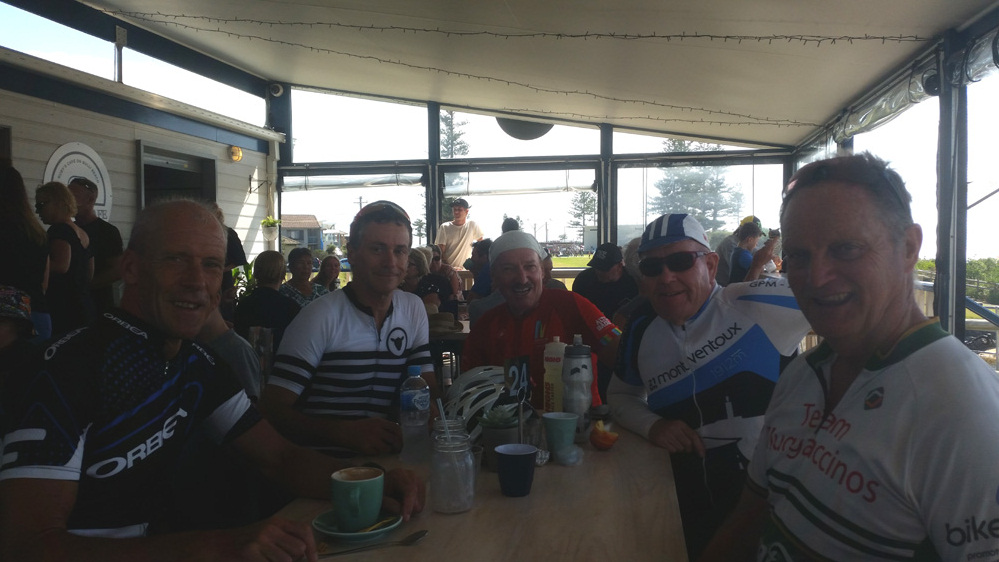 Nth Turra' for Bobbin Head, thence Berowra Waters, Galston Gorge and back to Nth Turra' via Bobbin Head - 72km - 5 riders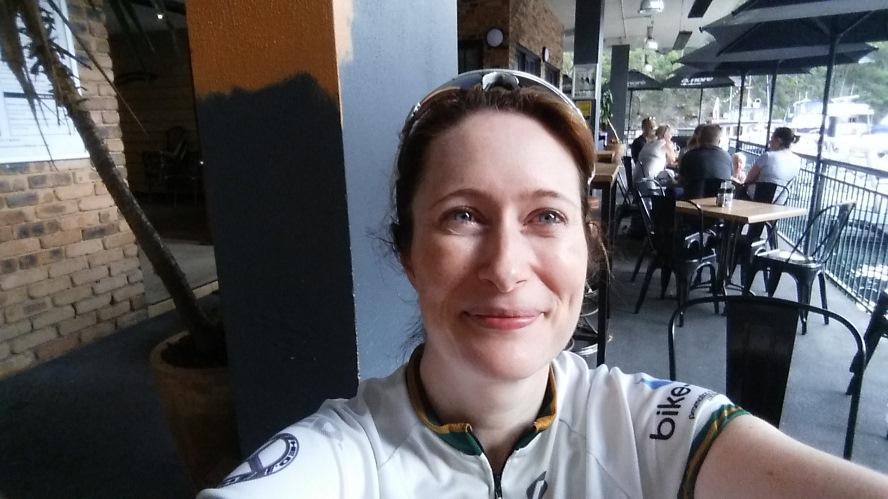 BankTeller gave the camera to take a pic of her cycling aficionados from her end of the table, but inexplicably, Justine took a 'Selfie'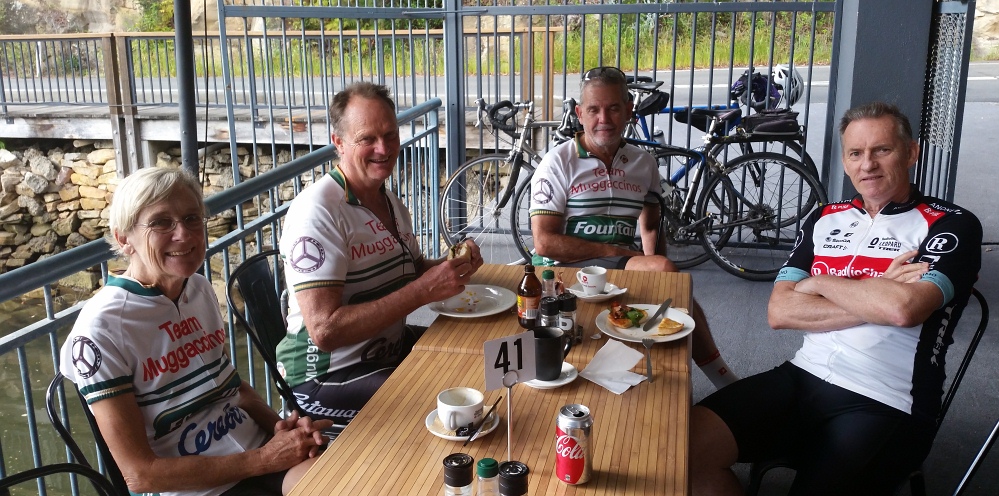 After Justine was made aware of her faux pas, Trumpeter managed to snap the above pic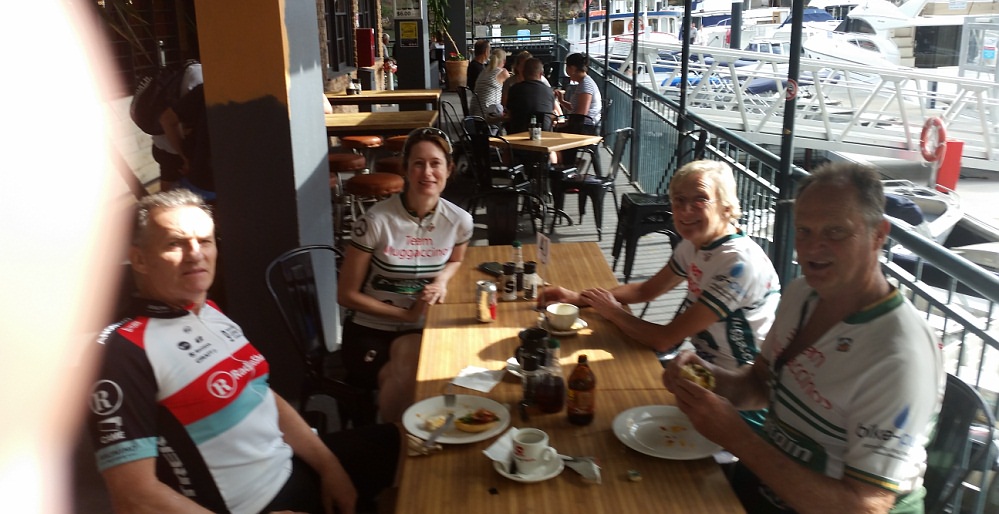 To work out who stuck 'his' thumb over part of the lens, you need to deduce whose smiling face, from last Sunday's ride, isn't in the above pic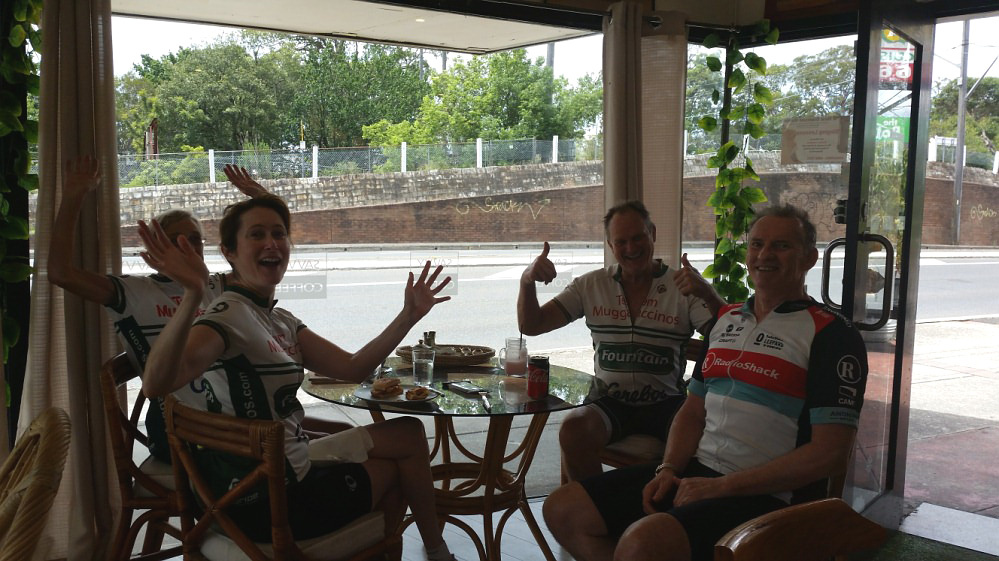 Our cameraman indulged us to get in the party mode! Who above was the 'party-pooper'.
Annual New Year's Day ride to Nth Wollongong 2017 - 5 rider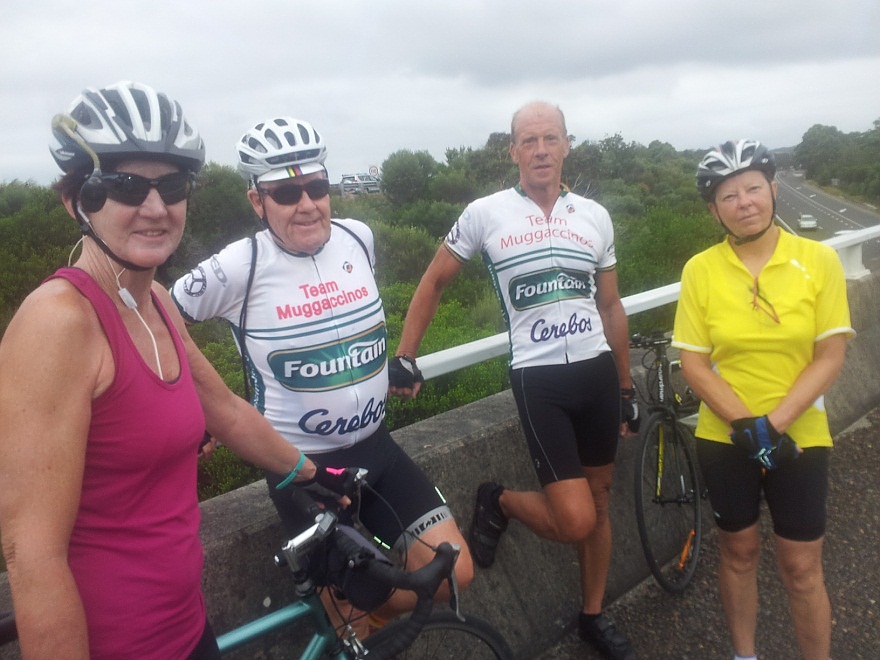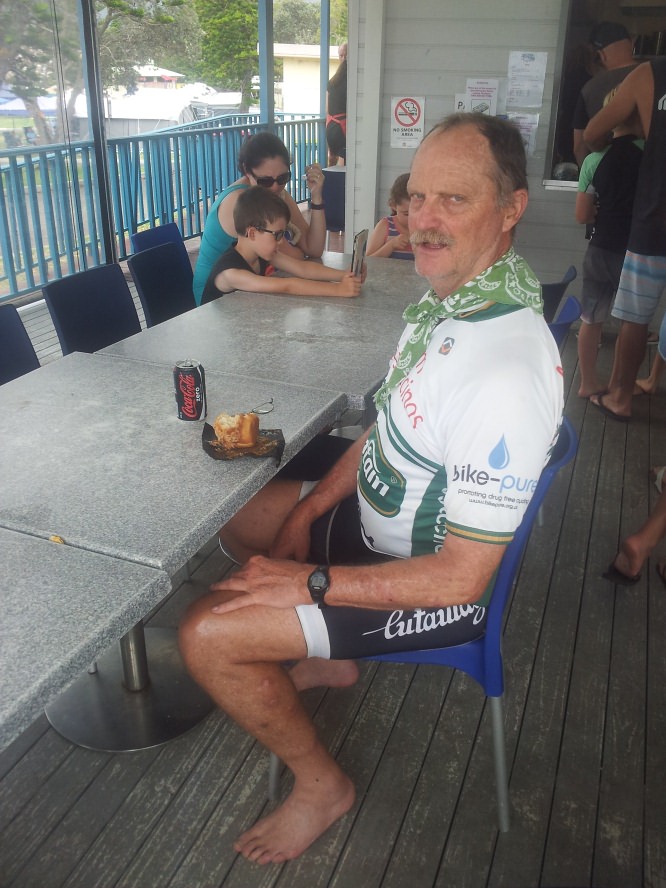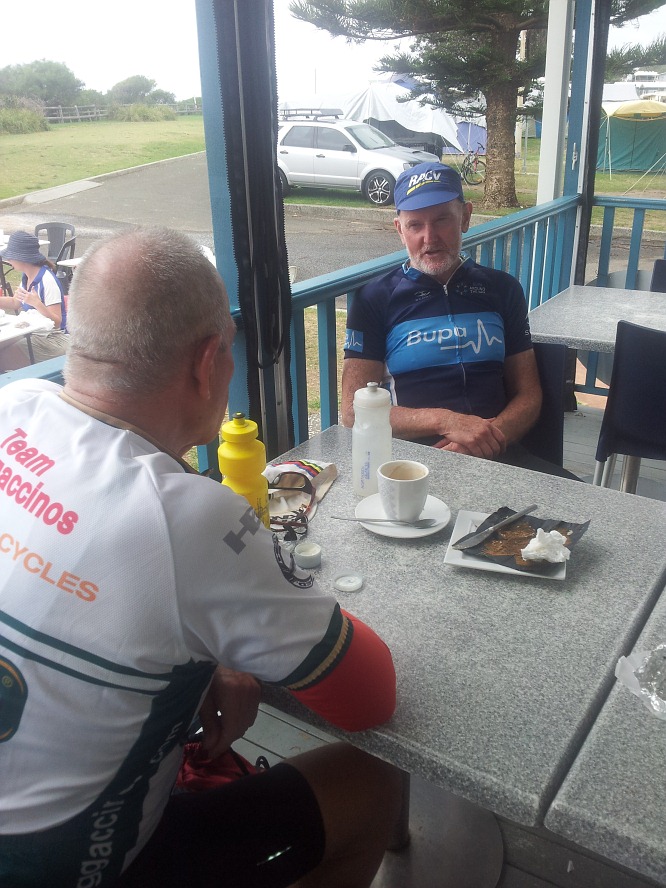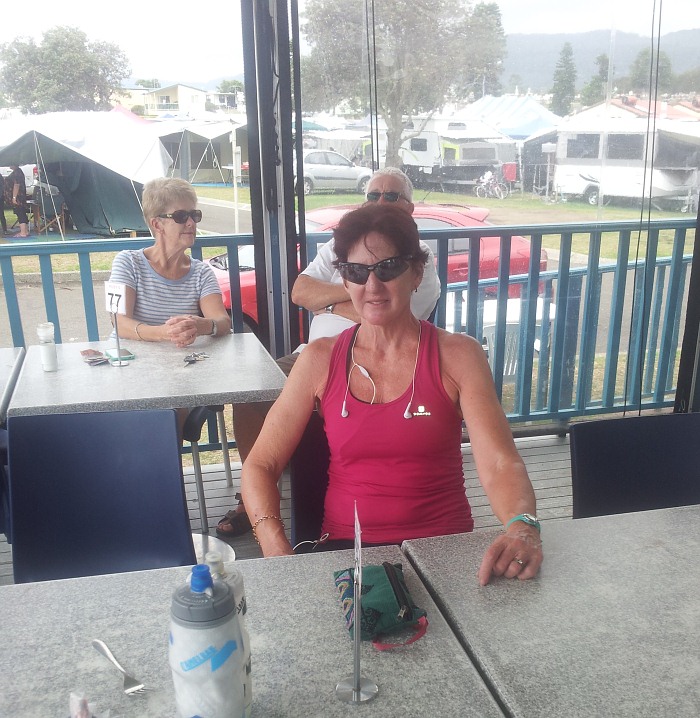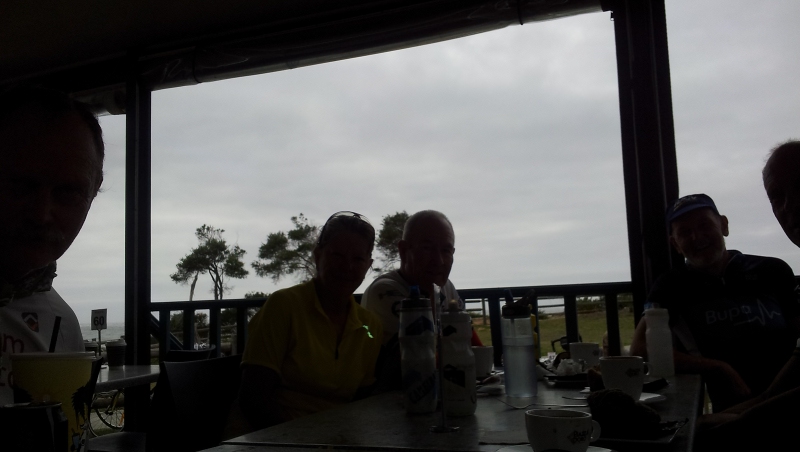 A brighter version below to work-out who they are!!!
Scribe's rap-up of Hornsby, St Ives, Church Point, Palm Beach ferry to Patonga, Woy Woy train to Brooklyn, PitS, Hornsby or Bobbin Head, St. Ives on the beautest, warmest mid-Winter's Sunday 'ever' - 89km - 5 cyclists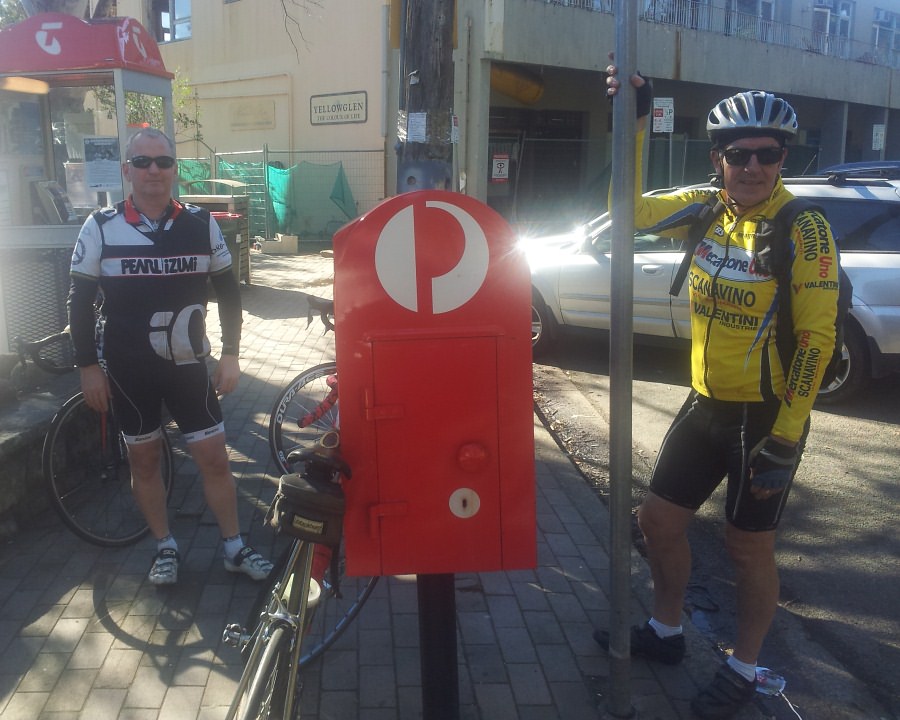 Matt aka Printer and Bill aka Glasgow at Church Point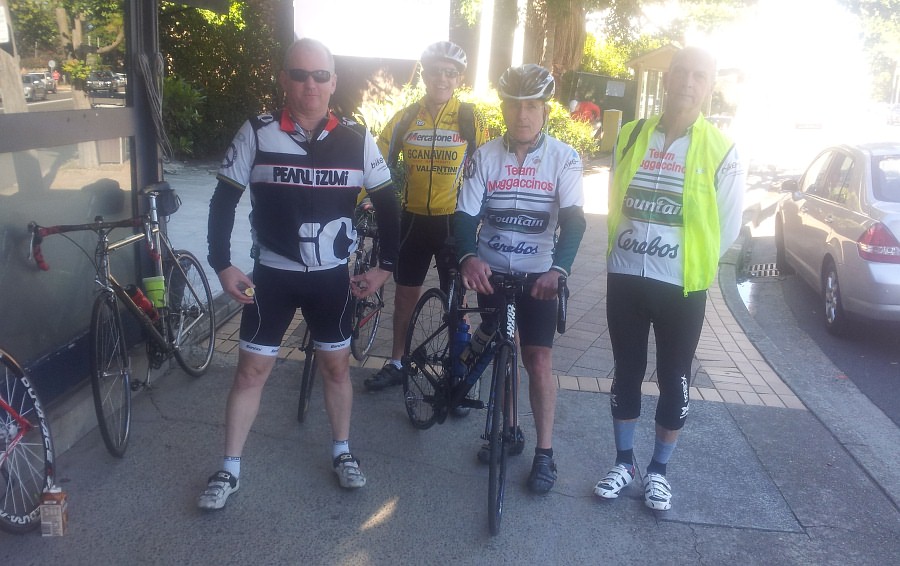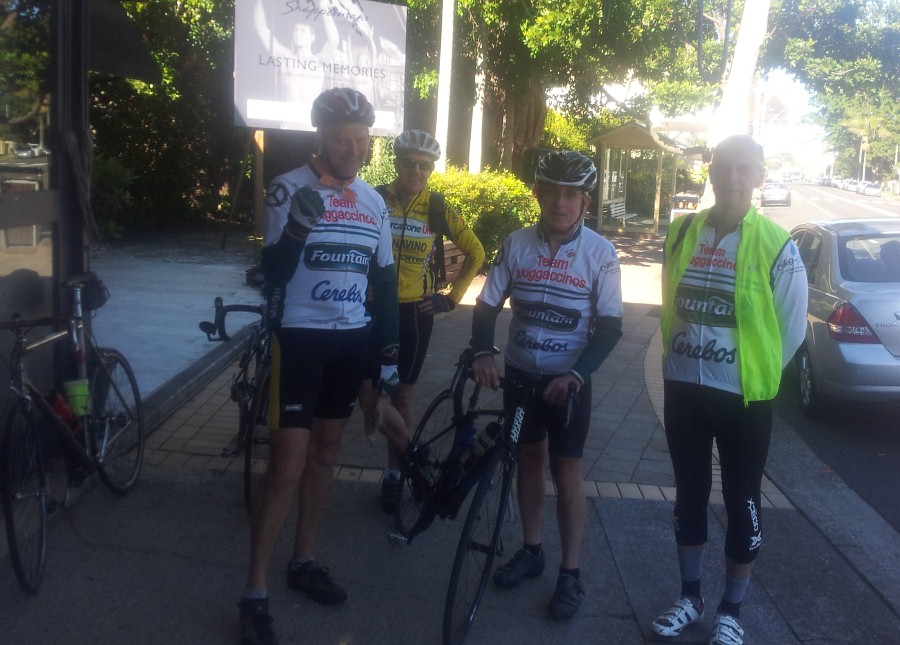 Above two pics taken outside Palm Beach Cafe whilst waiting for Phil's "egg & bacon roll" being cooked, prior to boarding the 11am ferry to Patonga
The lump end of Palm Beach with lighthouse over the bump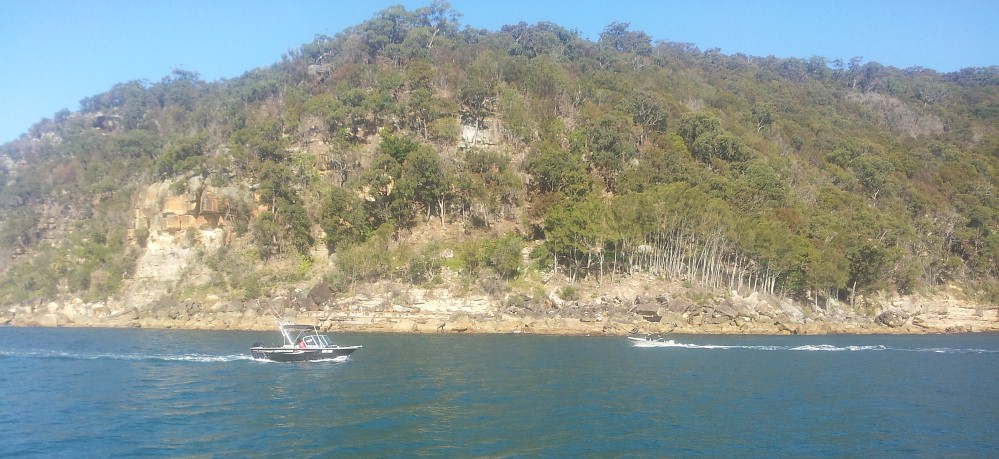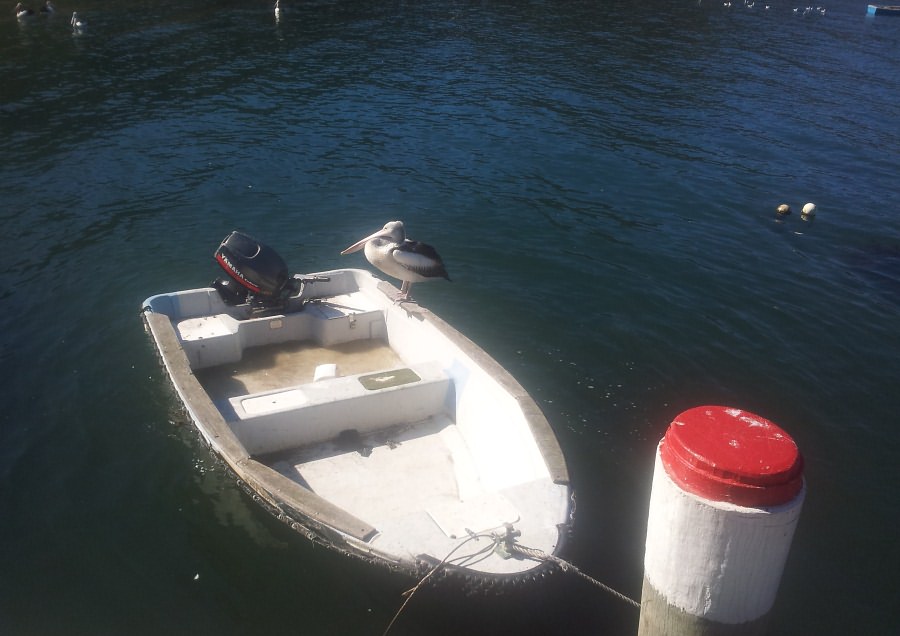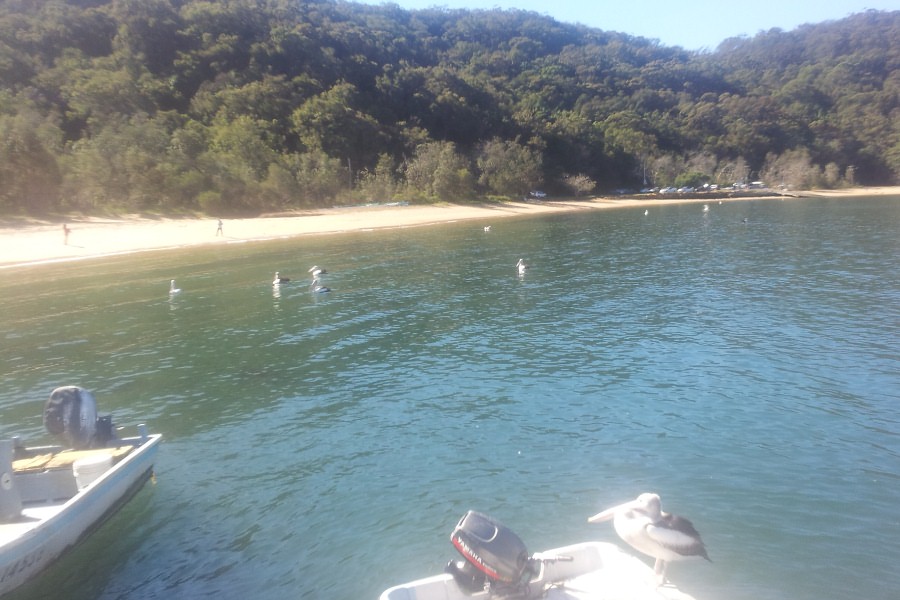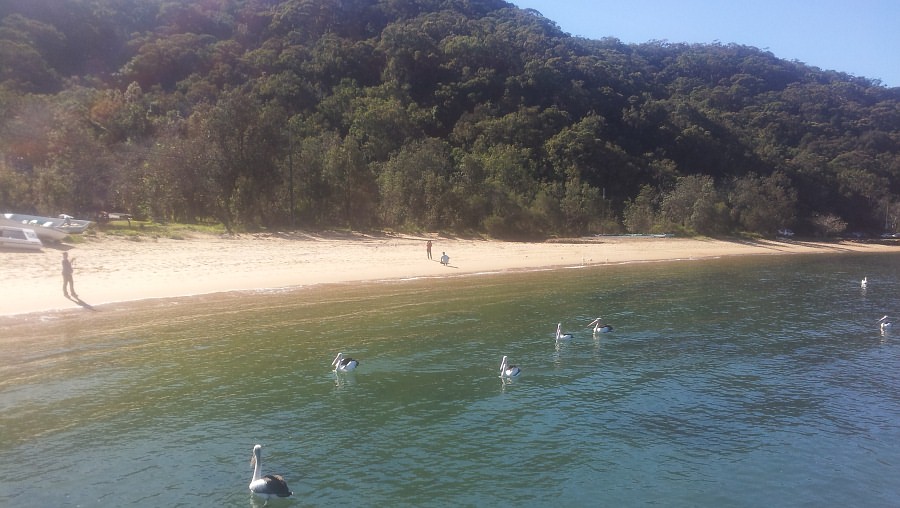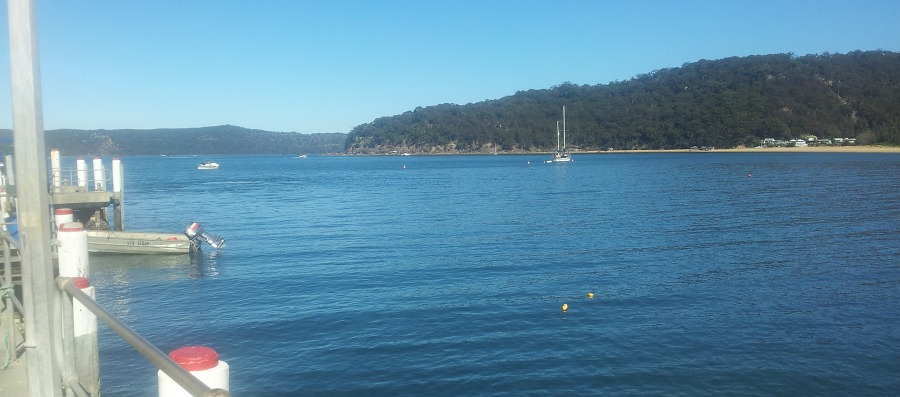 Lots of pics as we alight at Patonga Wharf.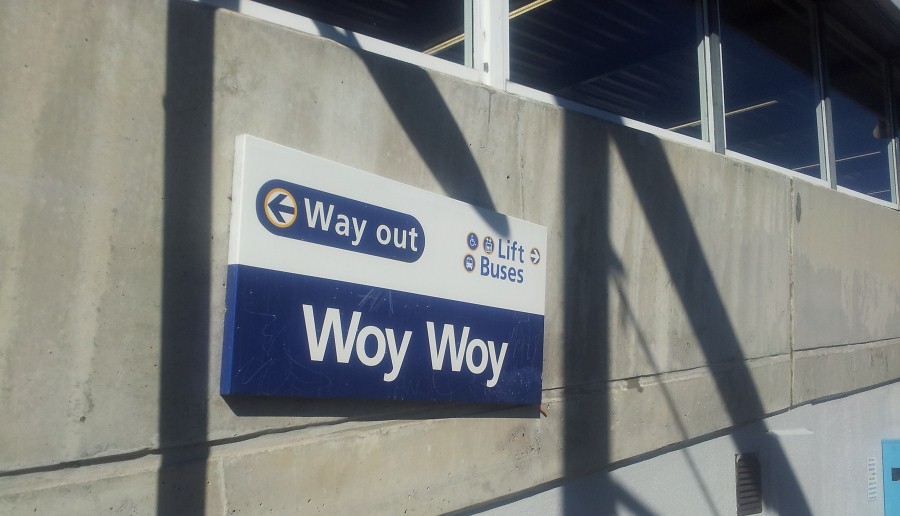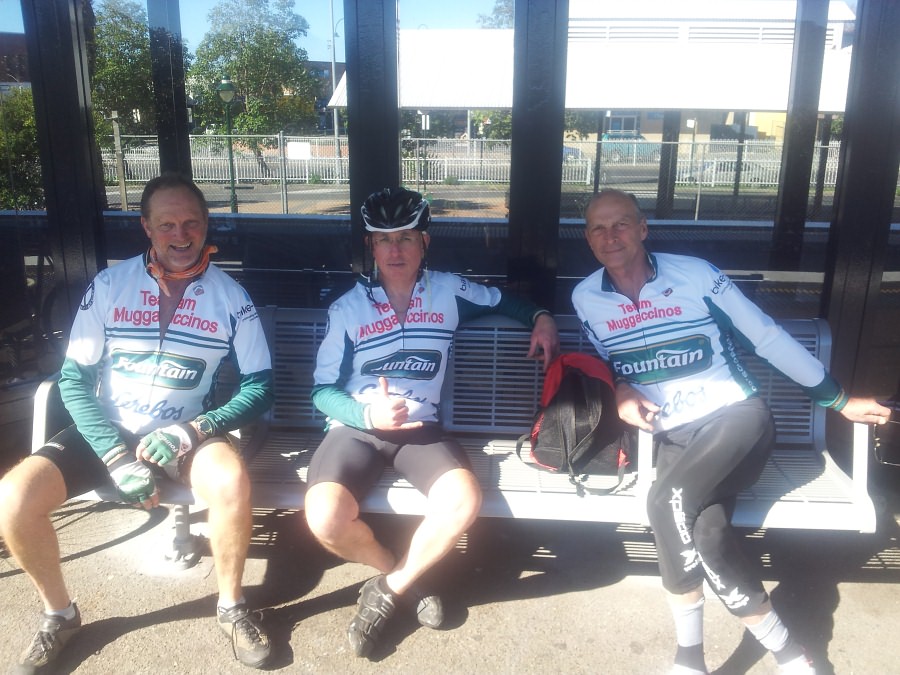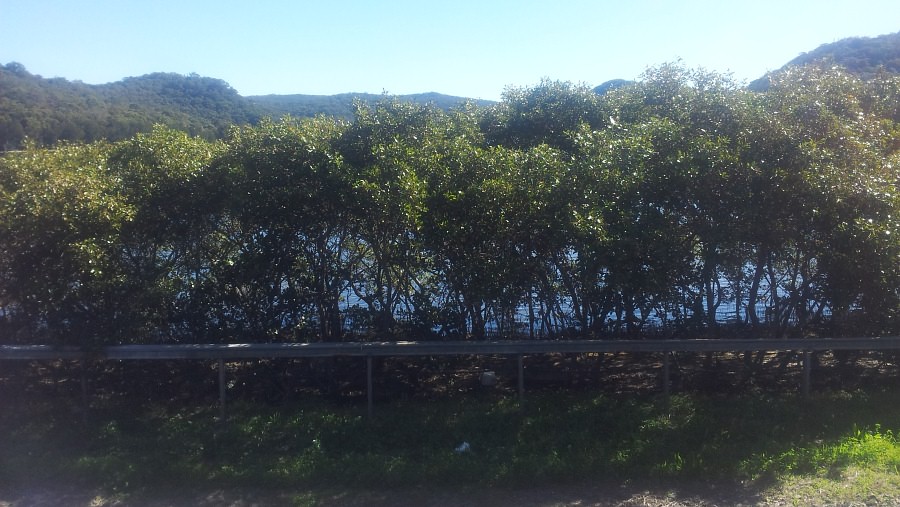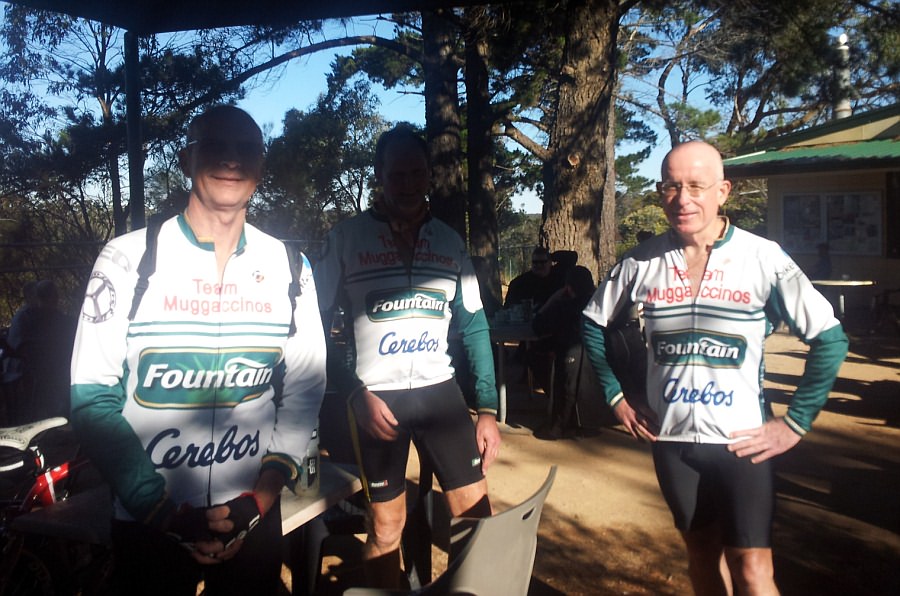 Above 'n below pics at PitS on a Veritable Corker of a day