Jean, a banker with CitiGroup, hails from Mauritius, albeit many moons ago. Jean occasionally rode with Muggs around 2000 when he had the moniker of DoDo in recognition of one of Mauritius icons, the extinct DoDo bird.
Jean picked-up the moniker of DishPig a few years ago after his wife, Denise, purchased the leasehold on the Italian La Lupa Ristorante 332 Darling St, Balmain and Jean was regularly consigned to Squaw Chores scrubbing dishes in the mess which was a reason for selling it after a couple of years of 7 x 24 x 365.
Whilst camping at Bright Caravan Park for the 2008 Audax Alpine Classic, Jean offered Scribe the hotter of the two chilli varieties, namely a dreaded Green Chilli. Scribe managed to eat a third of it, before bolting-off for lots of cold water, muttering profanities. Chilli Dog then proceeded to eat 9 green chillies with his meal before his eyes began to water.
DishPig is as tough as teak having peeled-off a 300km Audax ride, even though finishing with a descent of Macquarie Pass in the pitch dark. Jean rode the 2006 200km Audax Alpine Classic in a heat wave when they were dropping like flies, and had the good sense to call it quits at the 130km turnaround.
Chilli Dog registered 9 hrs 52 mins for the 2008 200km A.A.C. Jean's Cycling Curricula Vitae shows 5 Starts with 3 Finishes and 2 DNFs.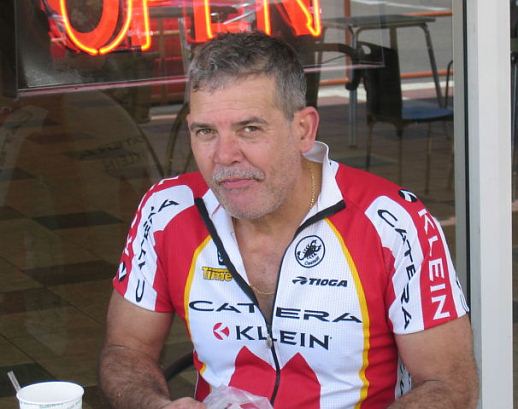 Jean takes a Nosh at Lisarow Subway during a Palm Beach ferry to Wagstaffe for Muggs' 123km Central Coast ride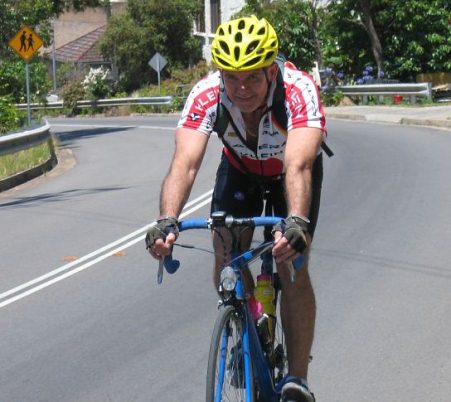 ChilliDog climbing out of Brooklyn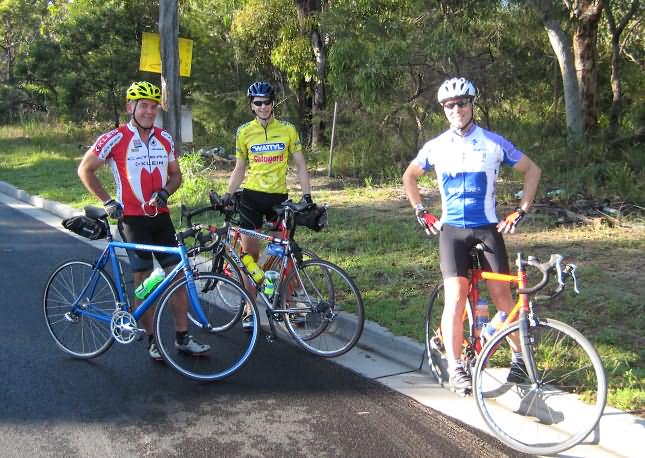 DishPig, BeanCounter 'n Guy aka Lawyer at Terrey Hills Fruit Barn Sag Stop - Dec 2007.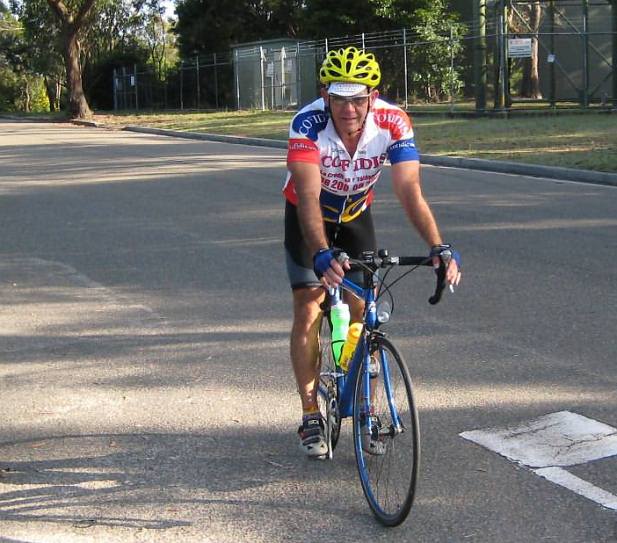 Jean approach Thai Restaurant circa March 2008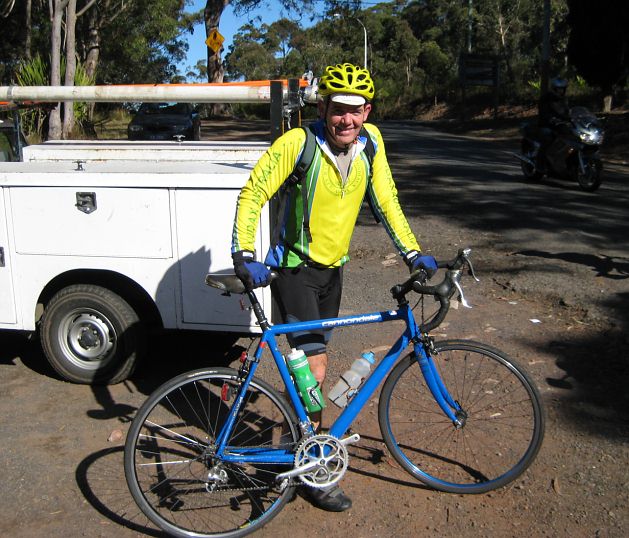 Jean aka ChiliDog arriving at Mt White after 73km cycling from Rozelle at sparrow fart and incl 13km out 'n back to Calga. They don't come tougher!!!