Hornsby or Berowra station to Wyong - 92km or 8km - 3 riders (although ToothFairy turned around approaching Mt White, 'cause she had a plane to catch)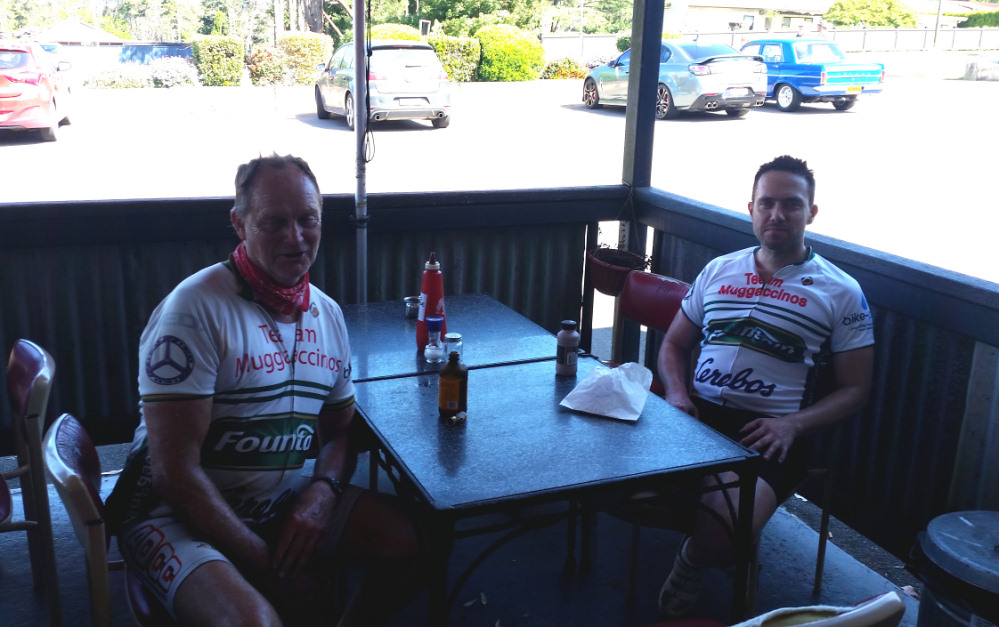 Finally a return to Peats Ridge cafe 'en route' to Wyong, where the final 19km thru Yarramalong Valley was stunning due to bucolic, lush, verdant landscape after good rains.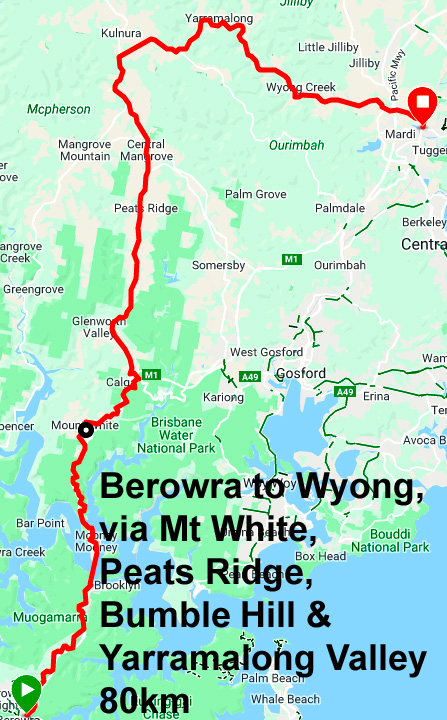 Click on Relive to view last Sunday's ride from the Berowra 'start' option to Wyong in Google Earth.
Then click on the 'Right Arrow' therein.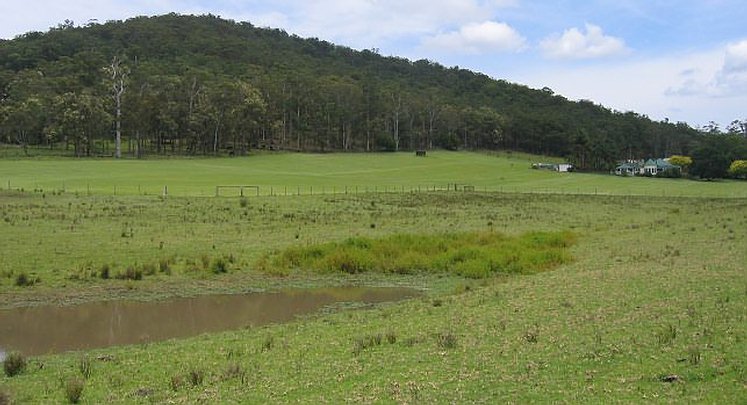 Half way between Yarramalong Valley and Wyong station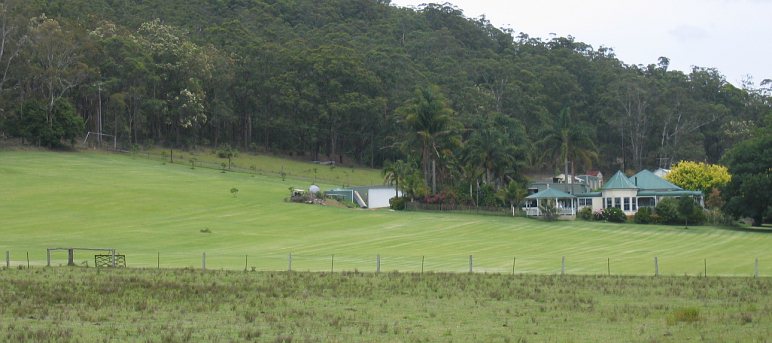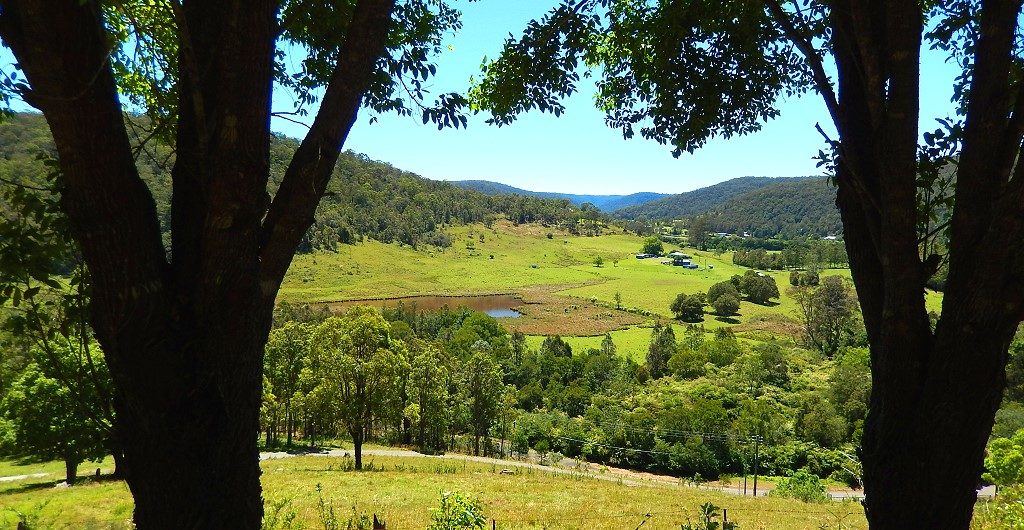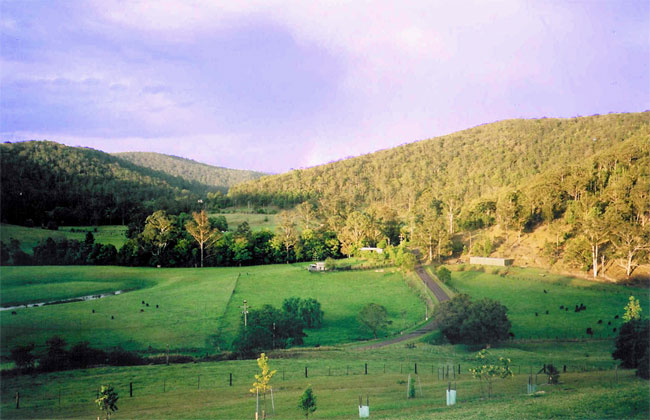 Hornsby, Cattai Ridge, Windsor, Richmond, Nth Richmond, Grouse Mtn. Rd, Bowen Mtn, Kurrajong Village, Richmond - 84km - 3 riders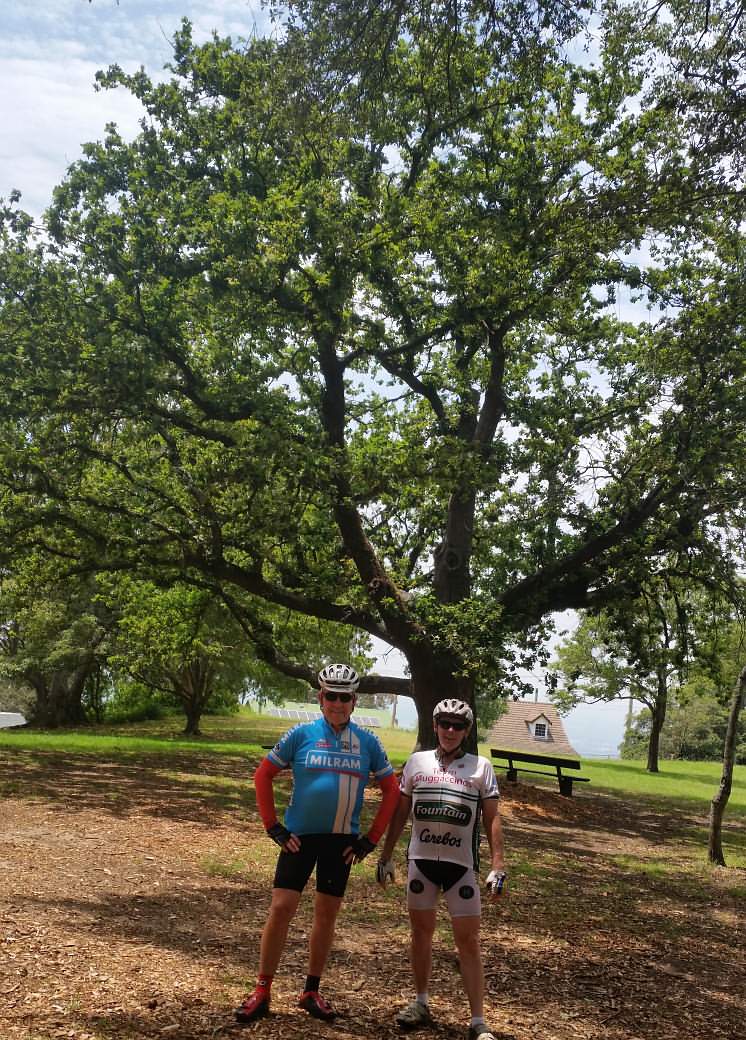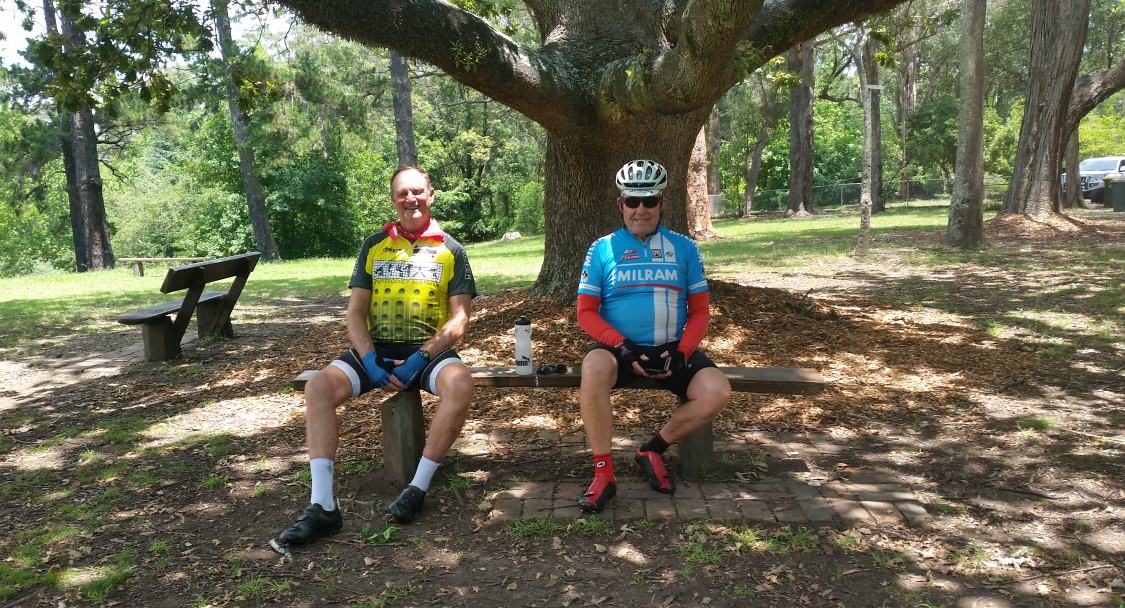 Below are four pics from our initial assault on Bowen Mountain in July 2004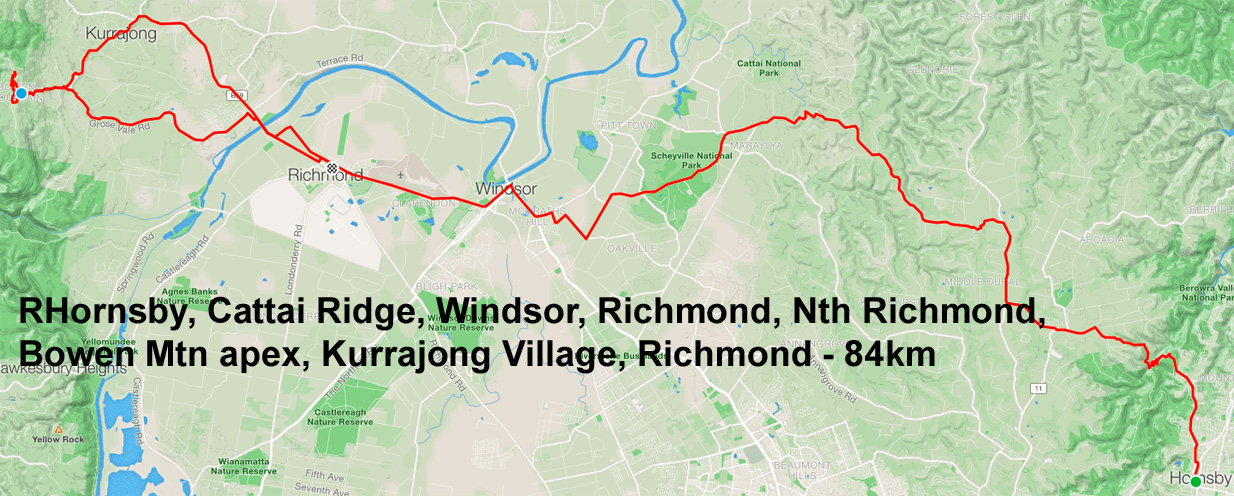 Annual New year's day ride from Sutherland to Wollongong Harbour, then ride from Waterfall Train Station back to Sutherland - 74km - 5 riders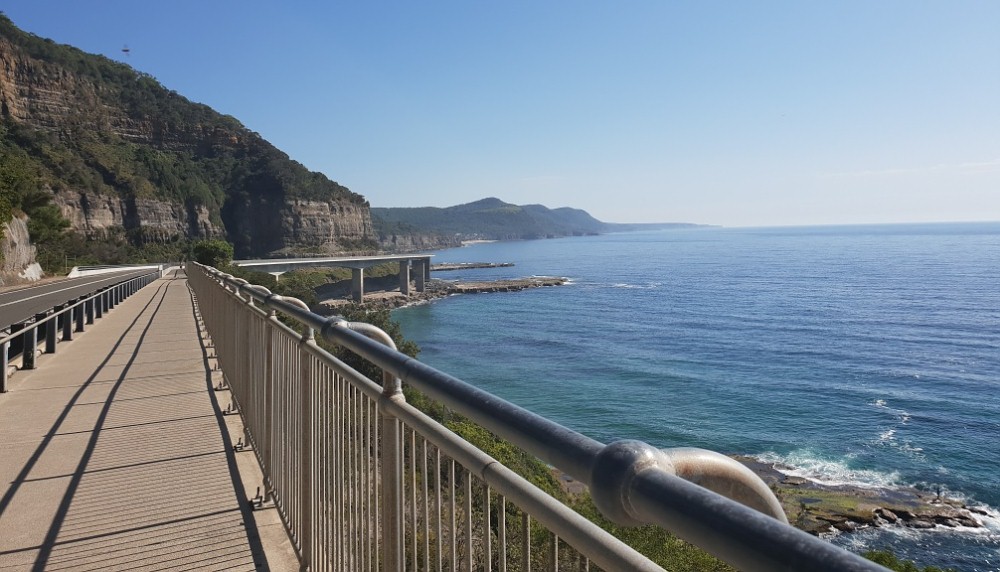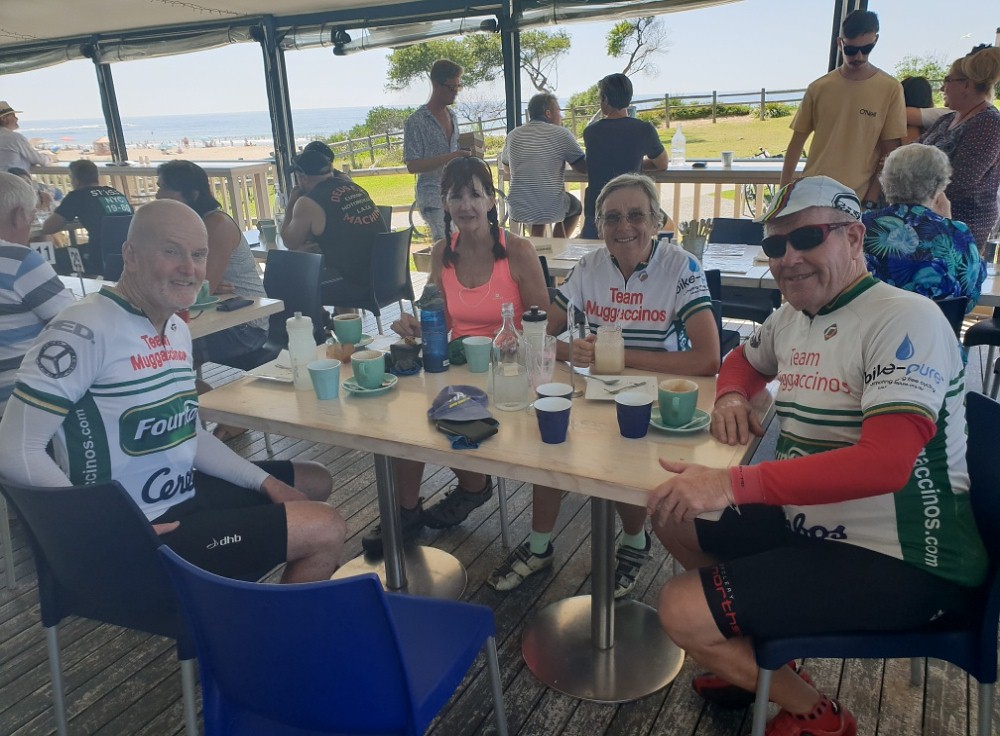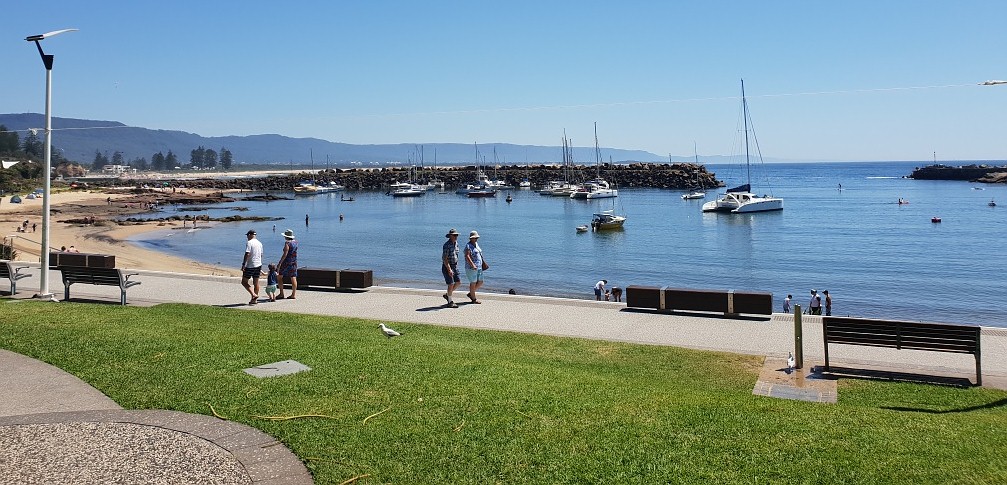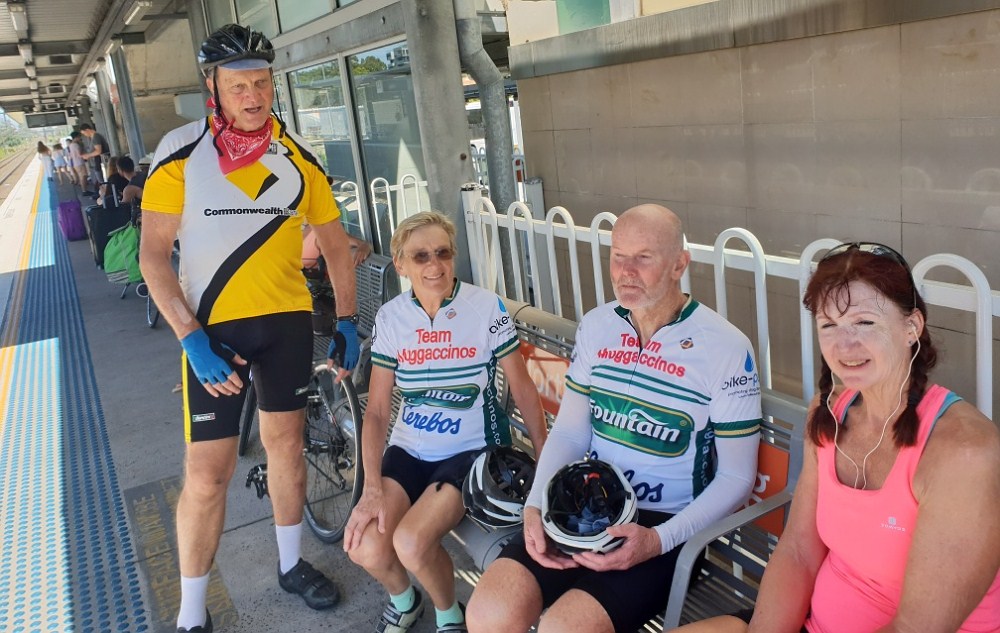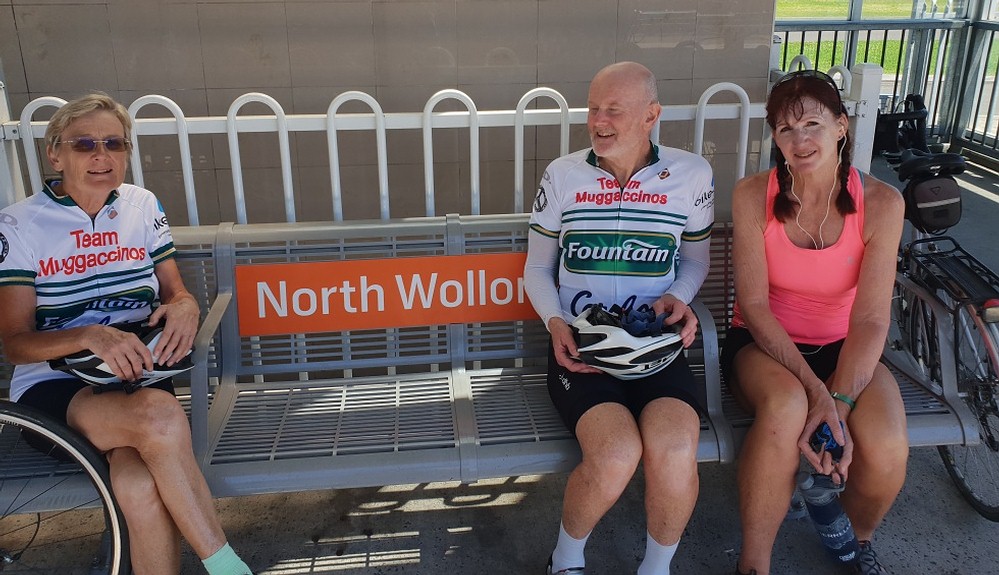 Hornsby to Woy Woy, via Mt. White - 9 riders - 64km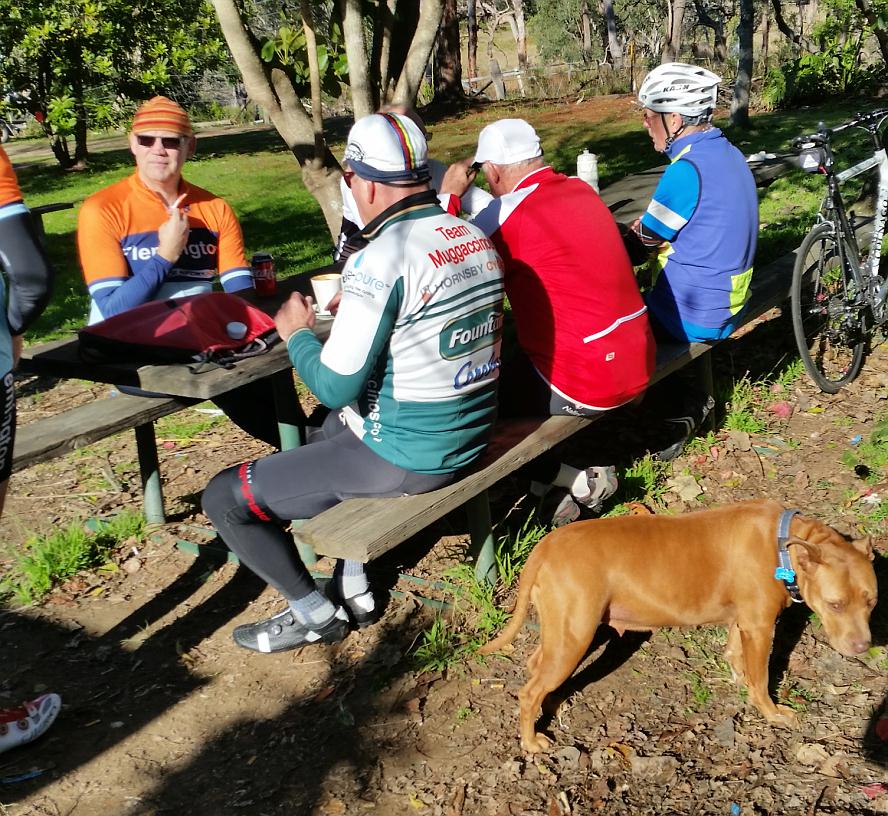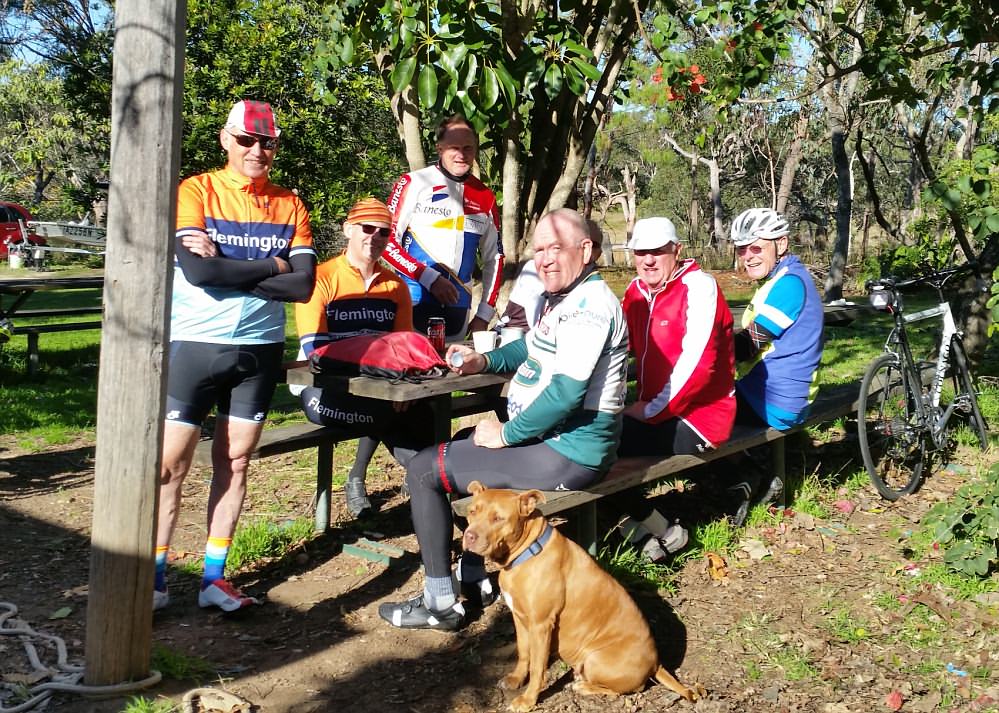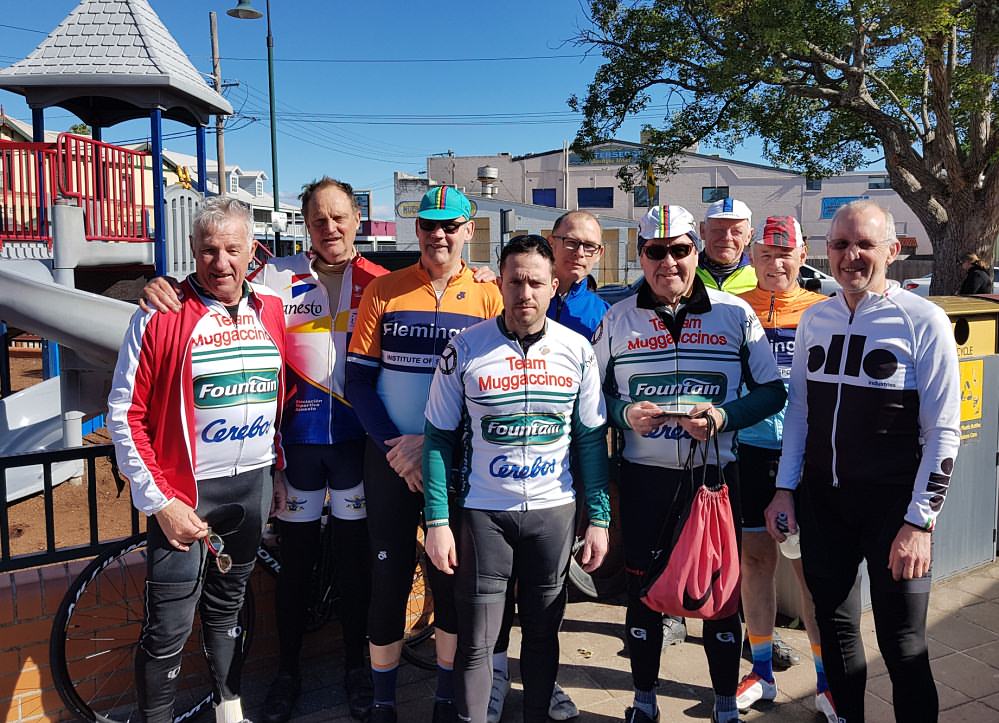 Visitors to Muggs are Graham He_th, Grahame aka AnotherRuddyLawyer, Paul McKi_n, & Chris Robins_n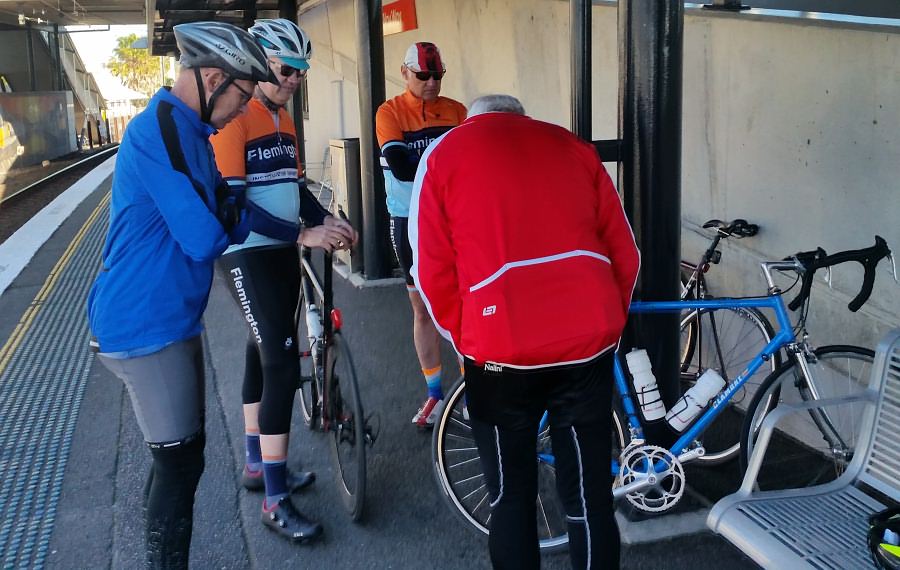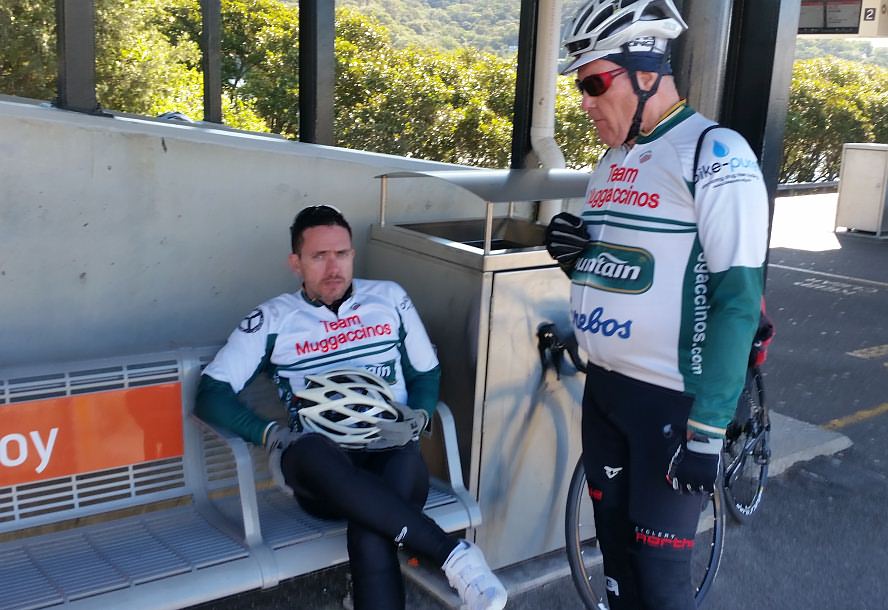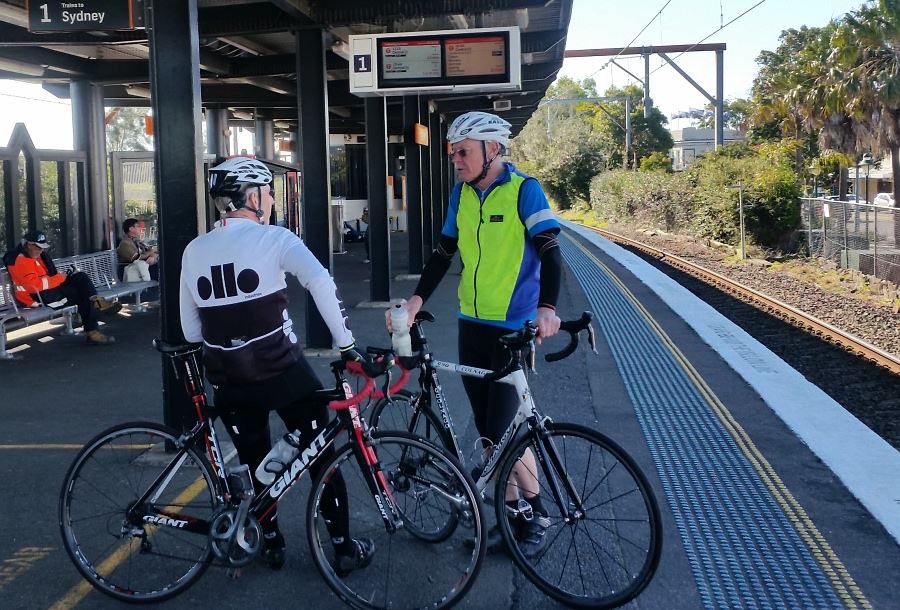 Quatre Montagnes C/W - included s Sommerville Rd - 3 riders - 62km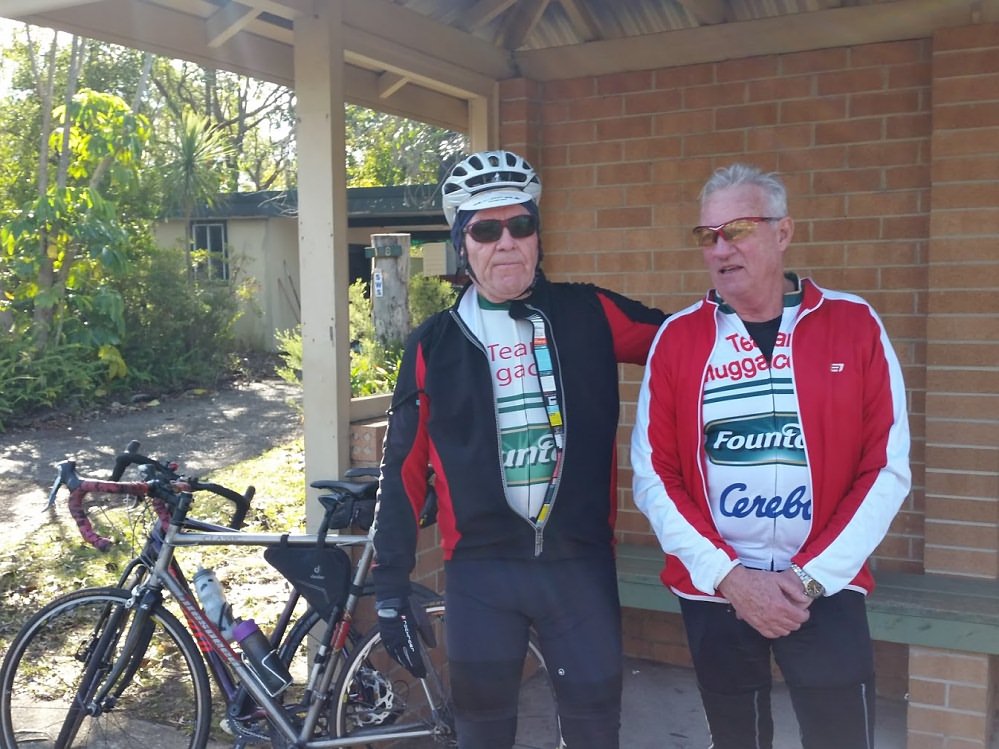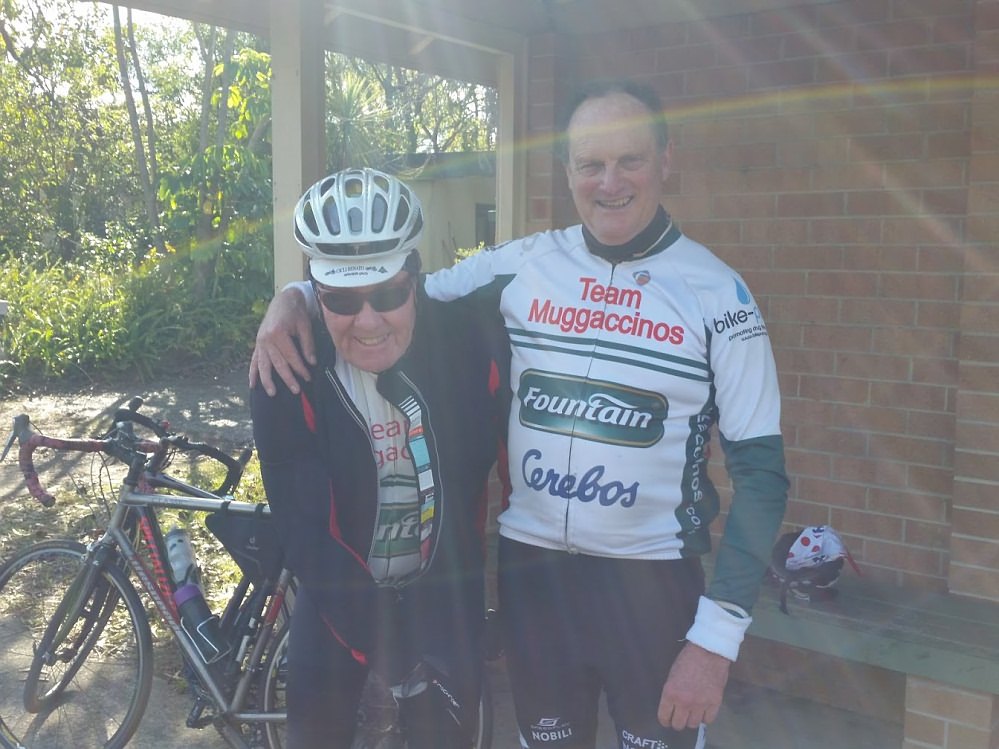 Three riders at the familiar
Galston shops bus shelter
Pics from Tour de Windsor, with Sackville loop - 114km - 3 cyclists
The tough get going when the going wasn't even tough, 'cause it was a delightful 'unhot' morn' which did, however, warm up by mid-arvo when Lea aka SlowLea and Bank Teller completed their respective routes with SlowLea registering 130km and Bank Teller 117km. Jean aka ChiliDog 'did a Uie" at Windsor thereby clocking around 100km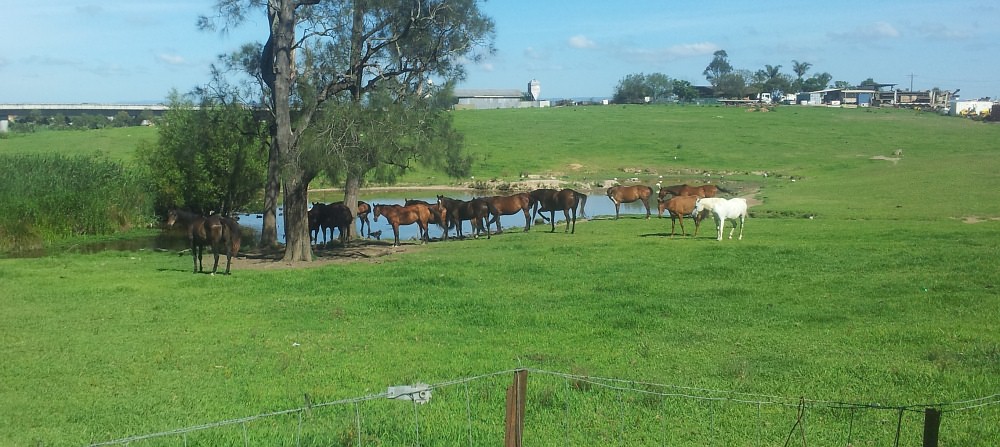 About 'three clicks' shy of Windsor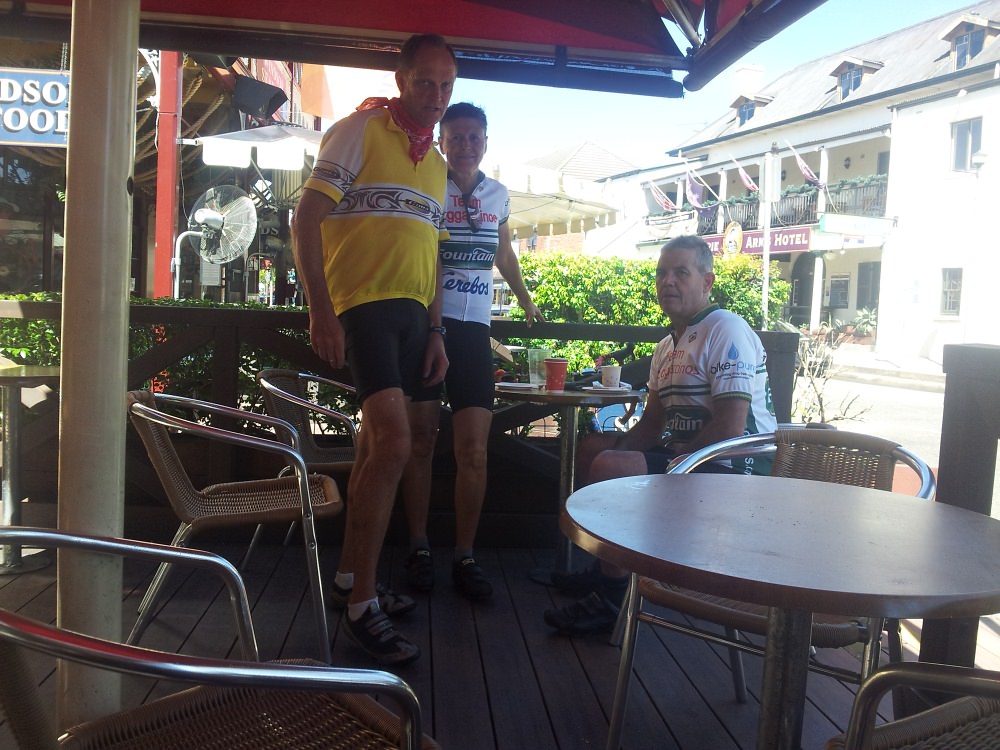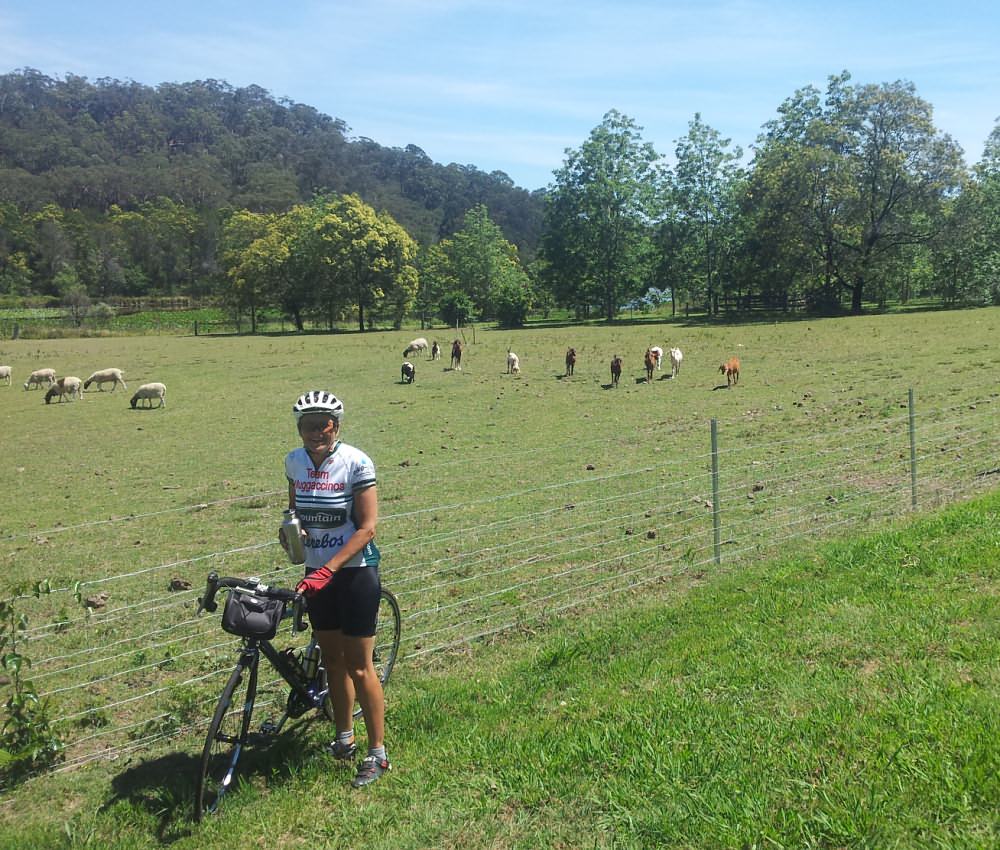 Sheep on the LHS weren't interested. But the goats on the RHS must 've thought we had some tucker, 'cause they were approaching Lea aka SlowLea in hope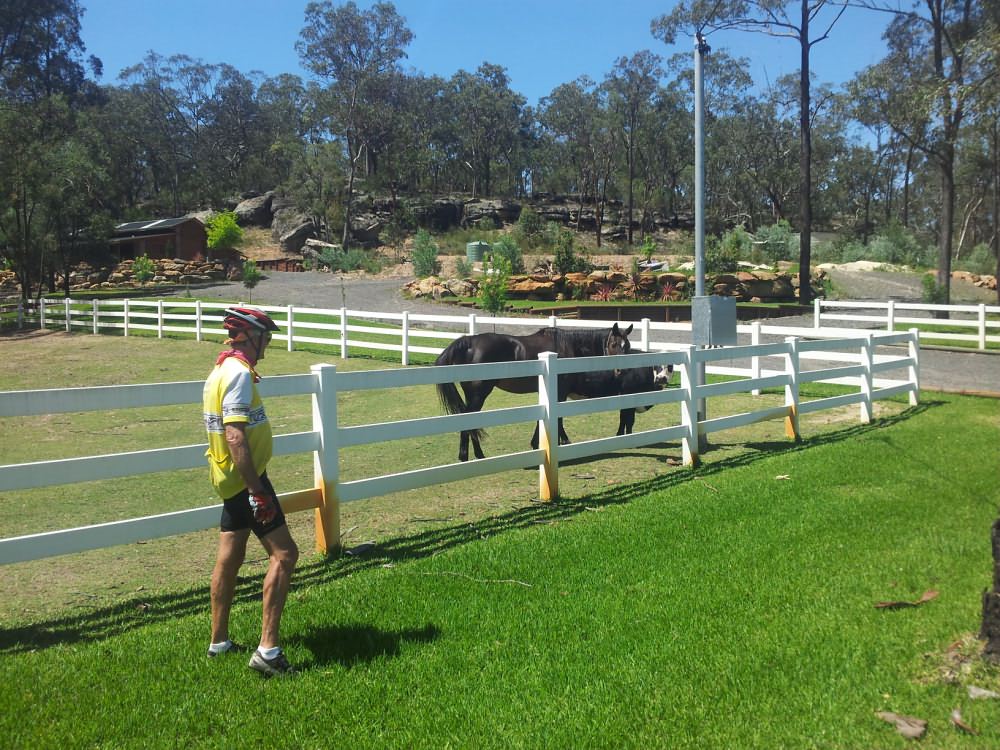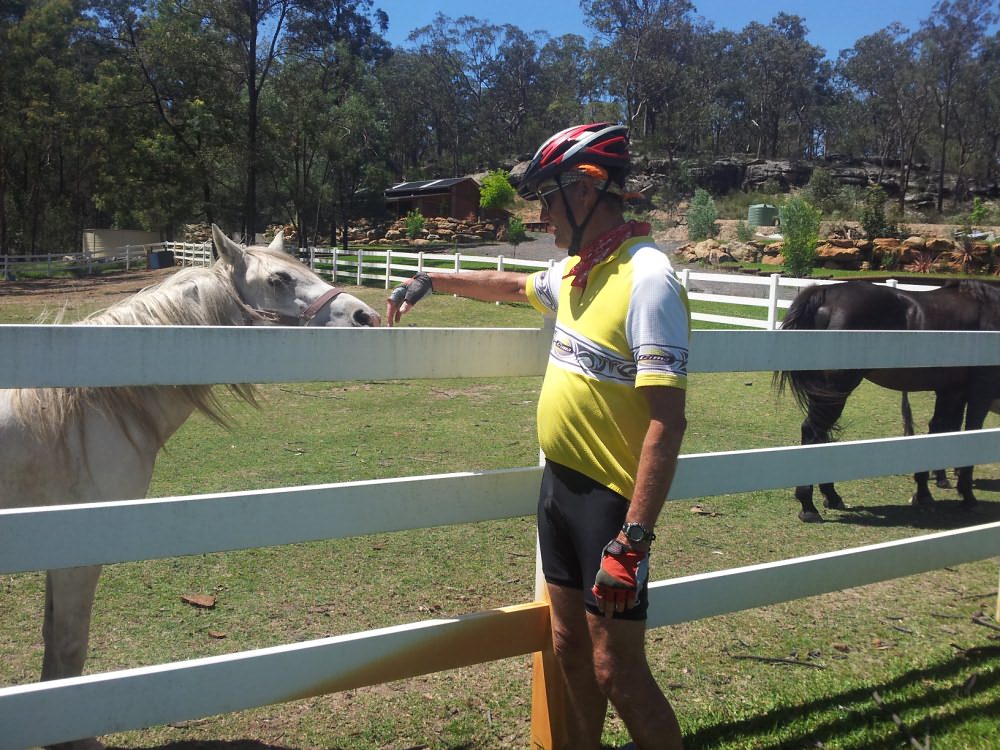 And I didn't have a carrot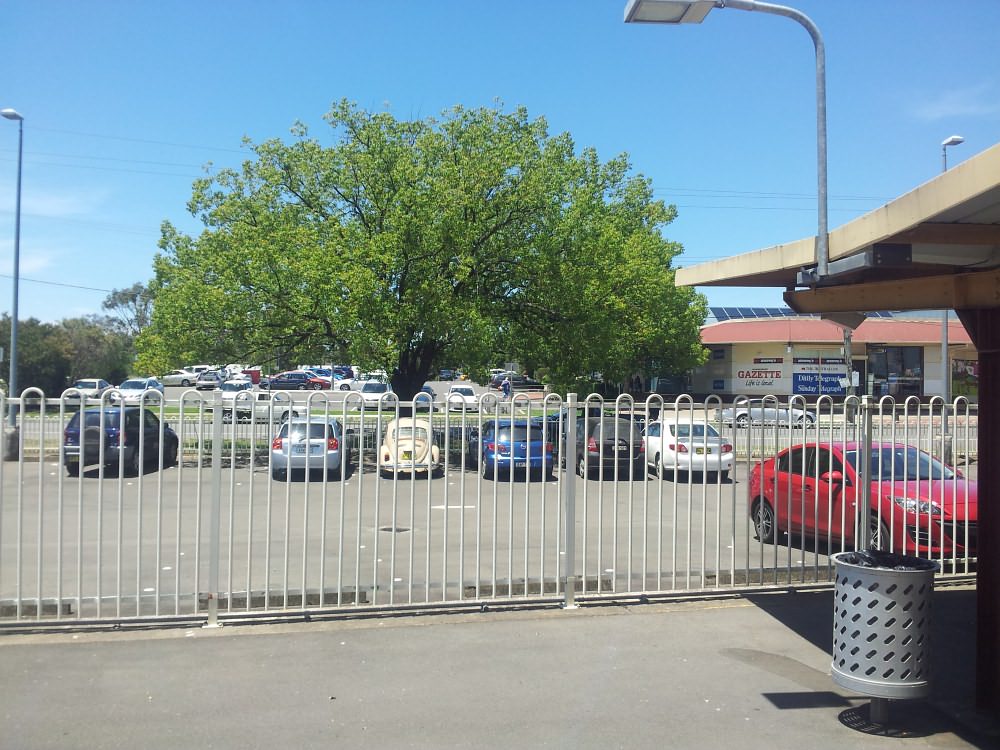 An impressive tree at Riverstone station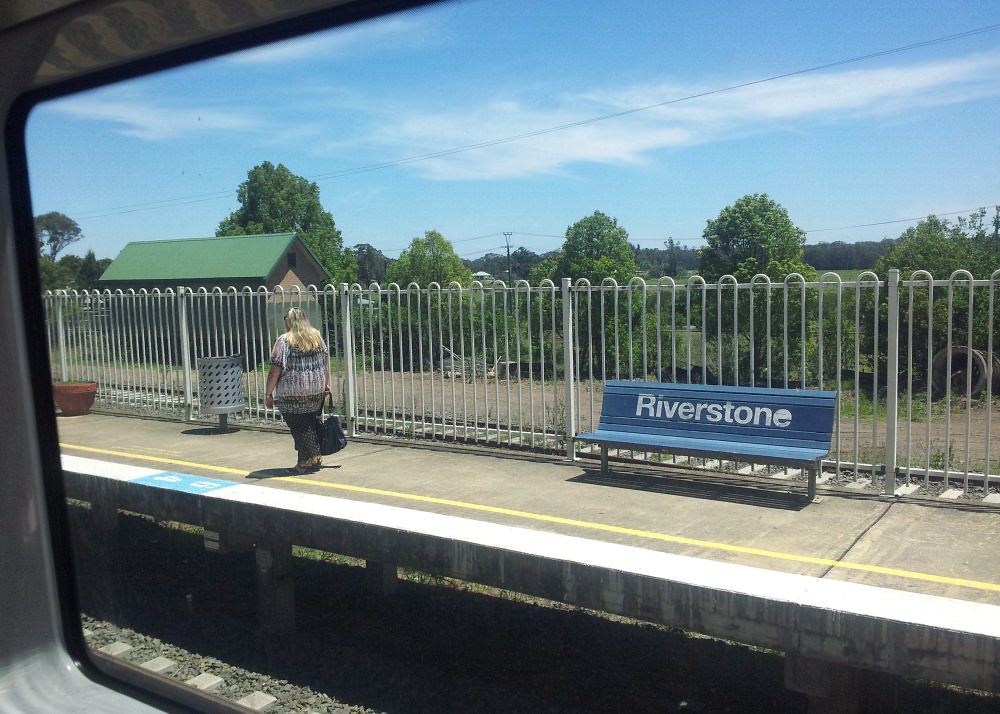 A local 'fatted calf'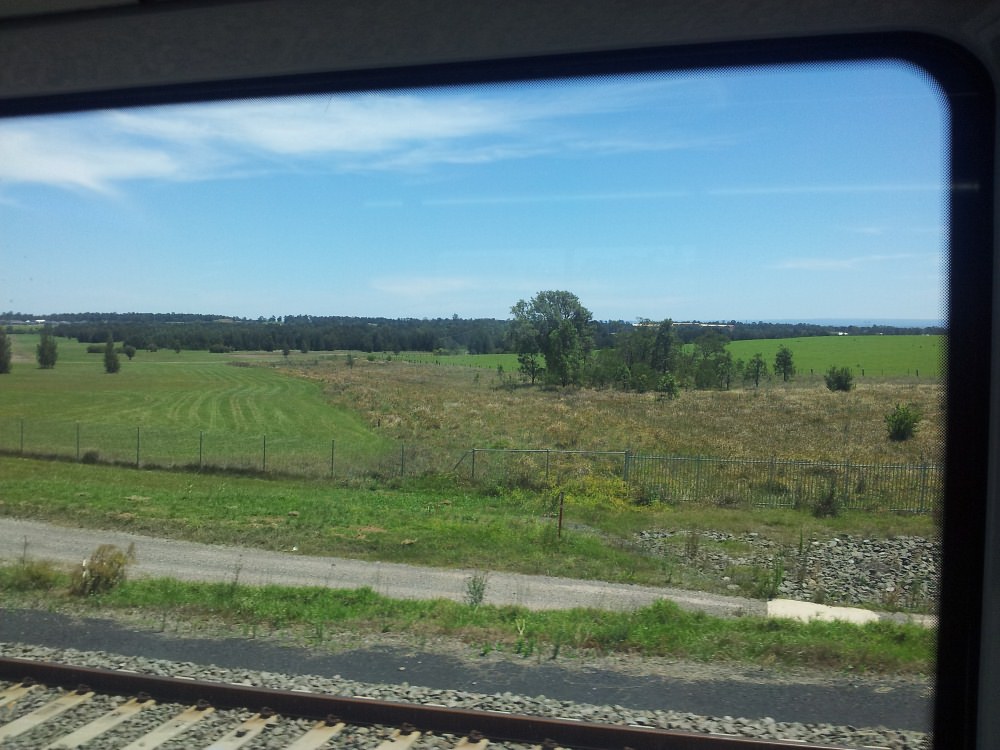 Verdant and bucolic out West yesterday
Bank Teller
9 Dec
'13