Hornsby Berowra Waters, Galston Gorge, Crosslands Rd, back to Hornsby - 48km - 5 riders
Terry aka Navigator
commented that it had been eons since he had cycled the anti-C/W route. It was another steamy, energy sapping mid-summer morn' where we all managed to Keep The Rubber Side Down.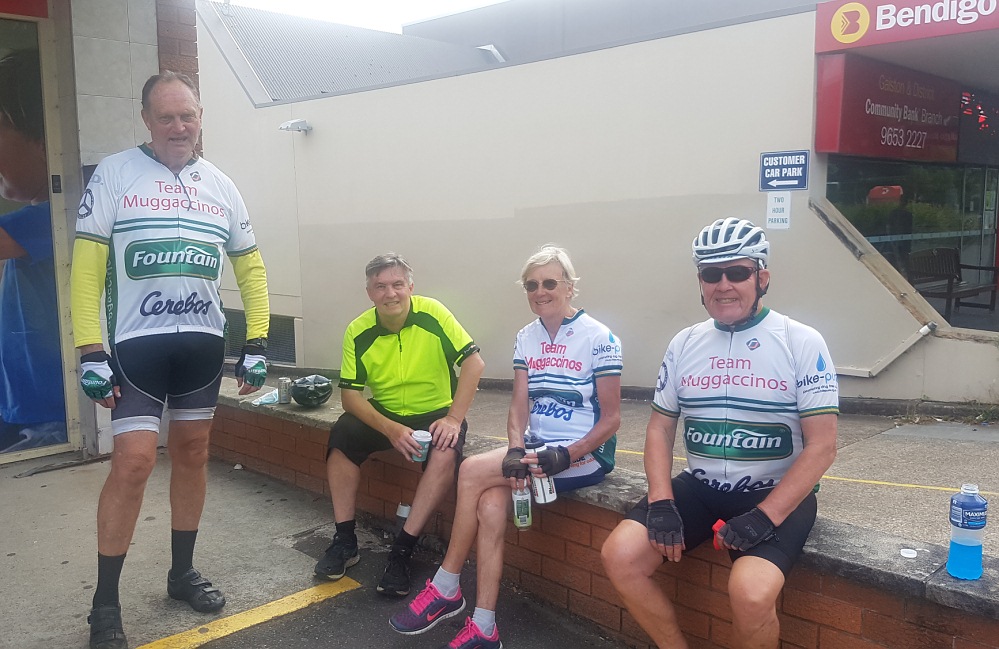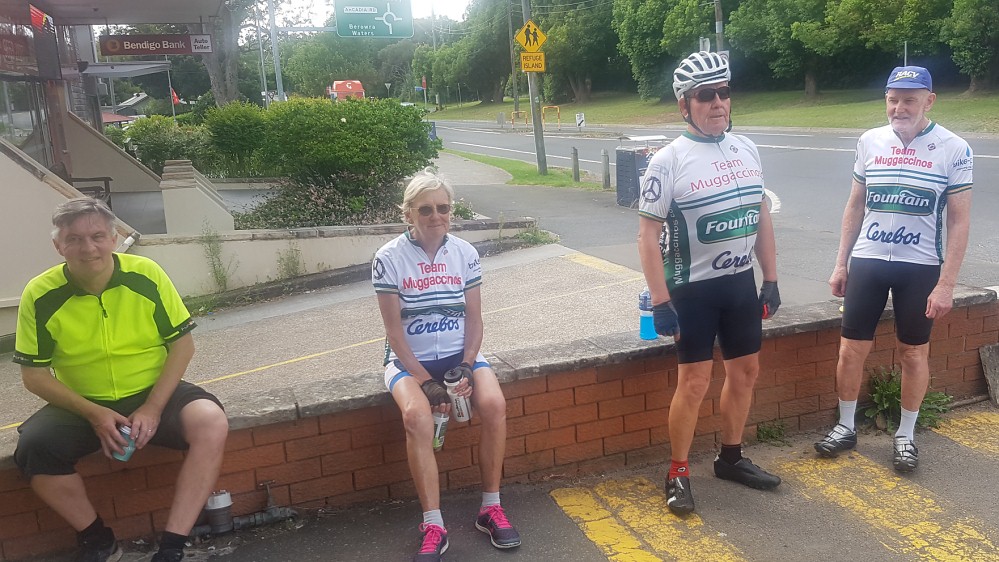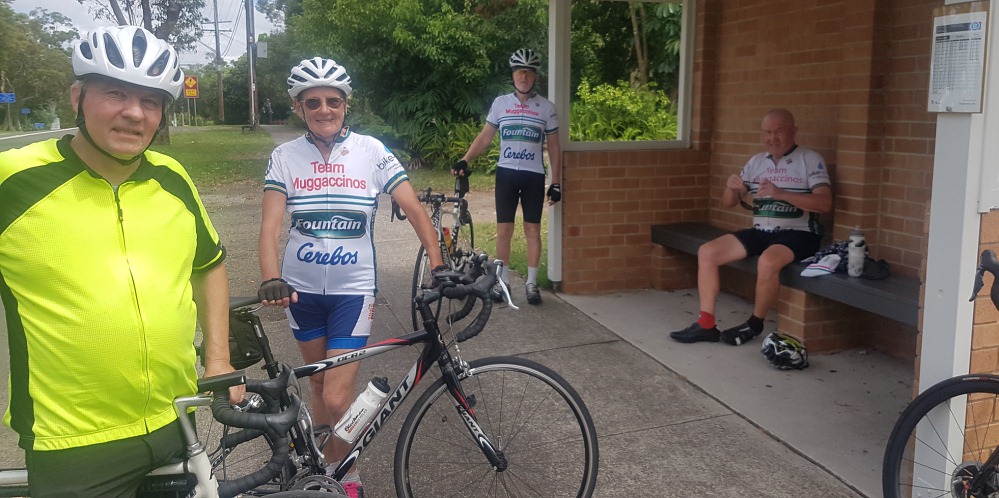 To view our above ride route from Hornsby in Google Earth:

Click on the

'Relive' image above. Then click on the 'Right Arrow' therein.

Then click on: View interactive route >

Hornsby to Mt White - 70km - 5 riders
With a Highland Mist 'dripping' at Mt White at 7:10am, we opted to avoid the drop to Galston Gorge, but rather head Nth on the Old Pac H'way.
BankTeller's 'no-doze' kicked in over the 19km from PitS to win the final sprint.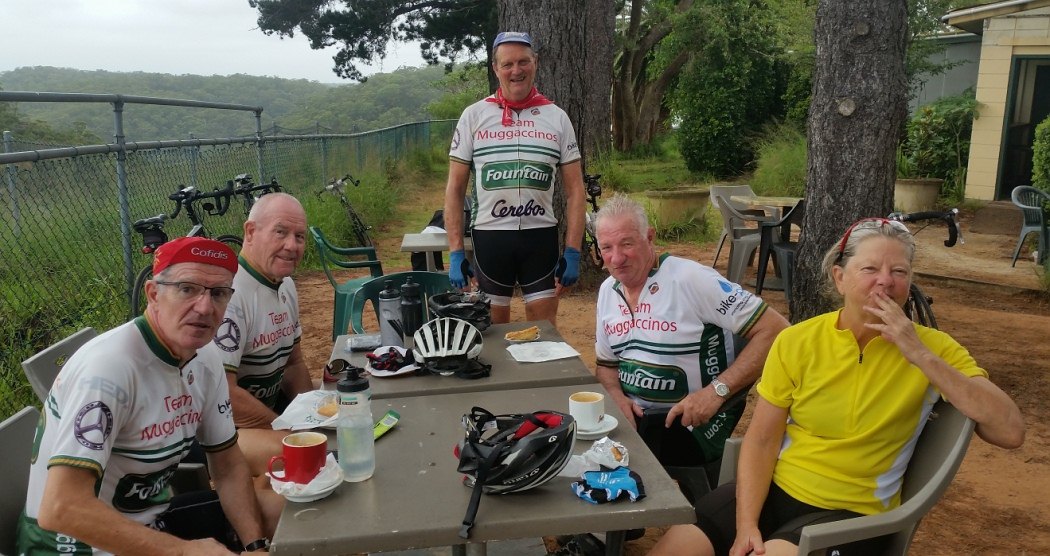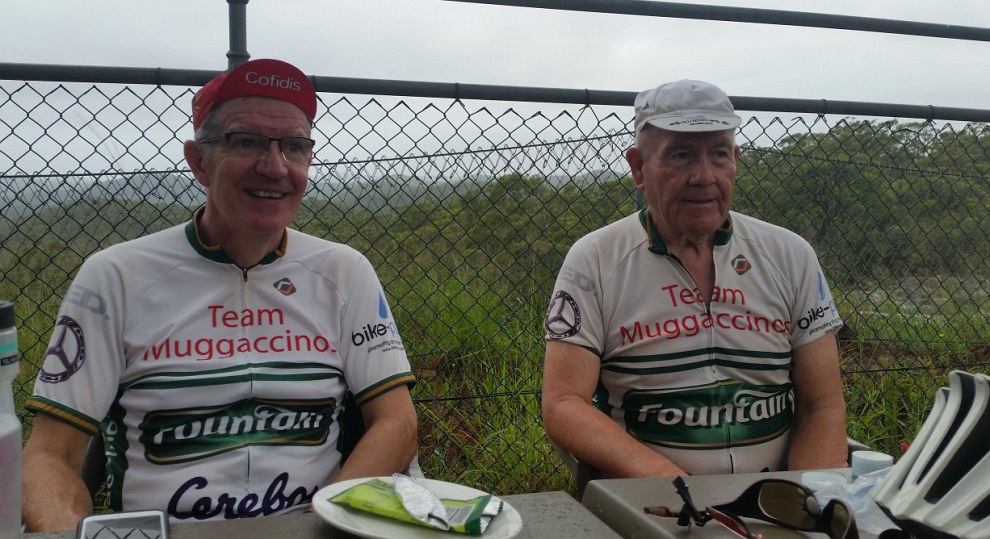 Muggs two Audax Alpine Classic Reps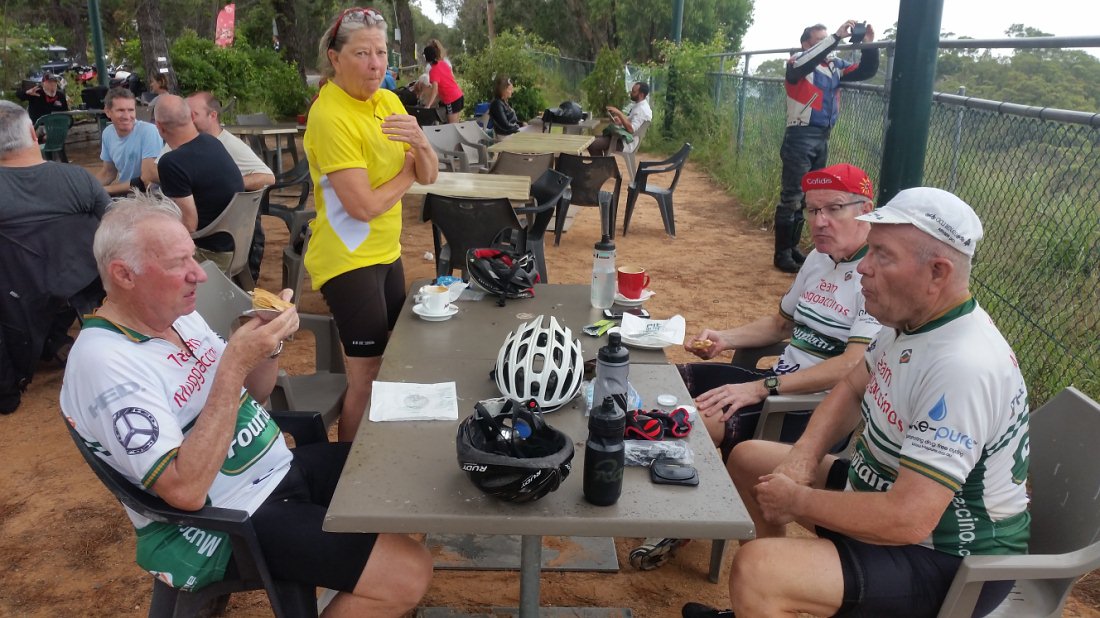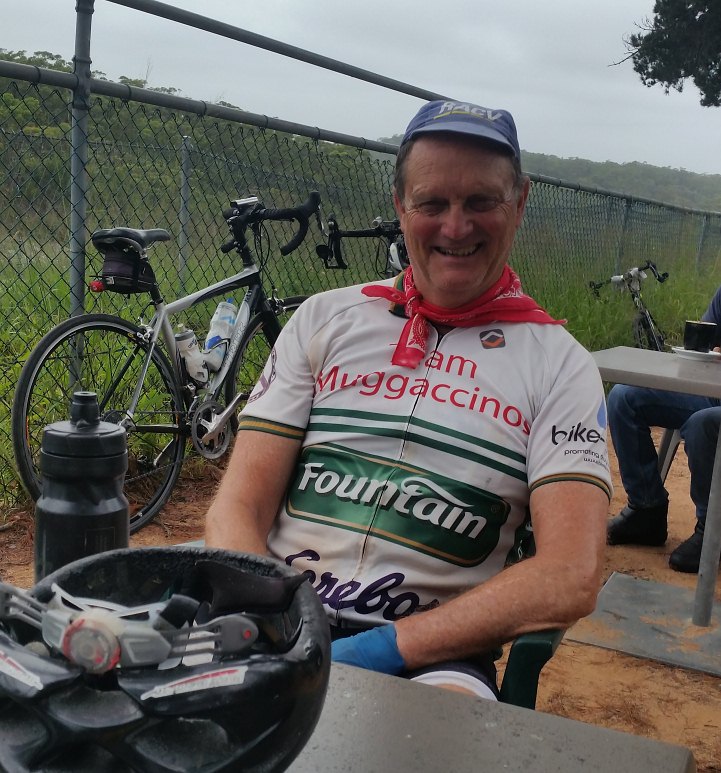 Annual New Year's Day ride from Sutherland to Nth Wollongong - 59km - 4 riders, although three riders cycled some more clicks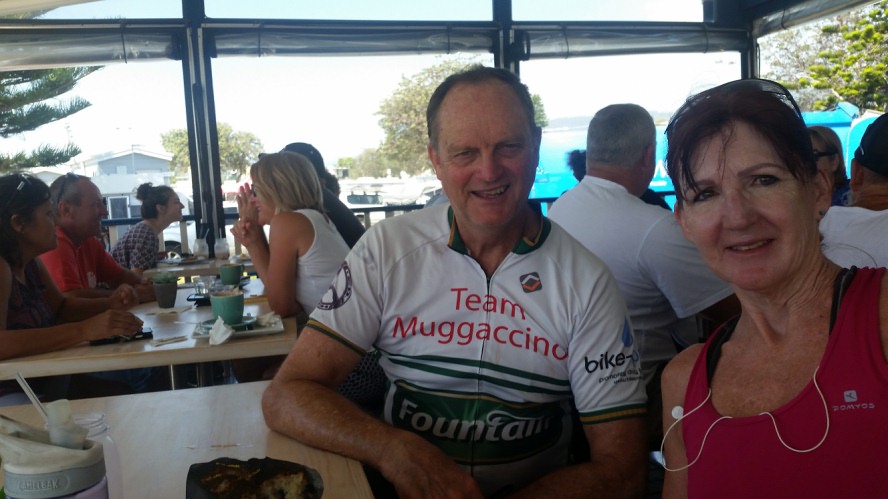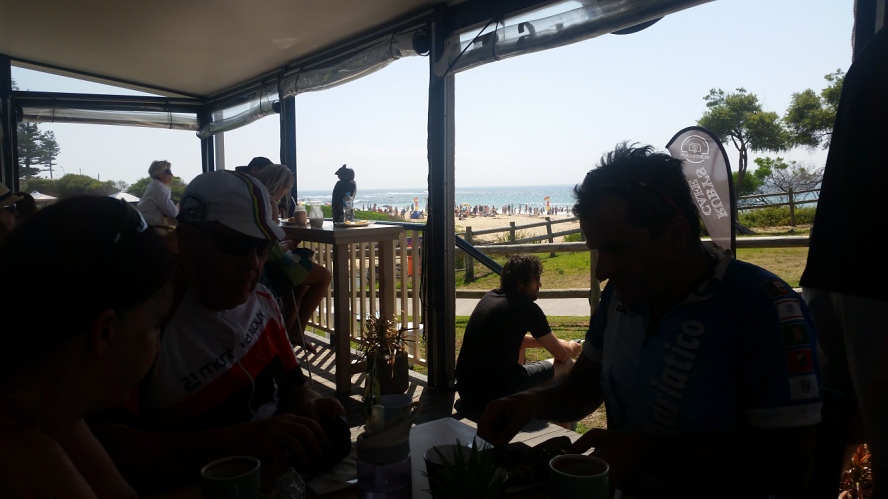 Hard to identify 'who' is 'whom' in above pic, so PhotoShop brightened it up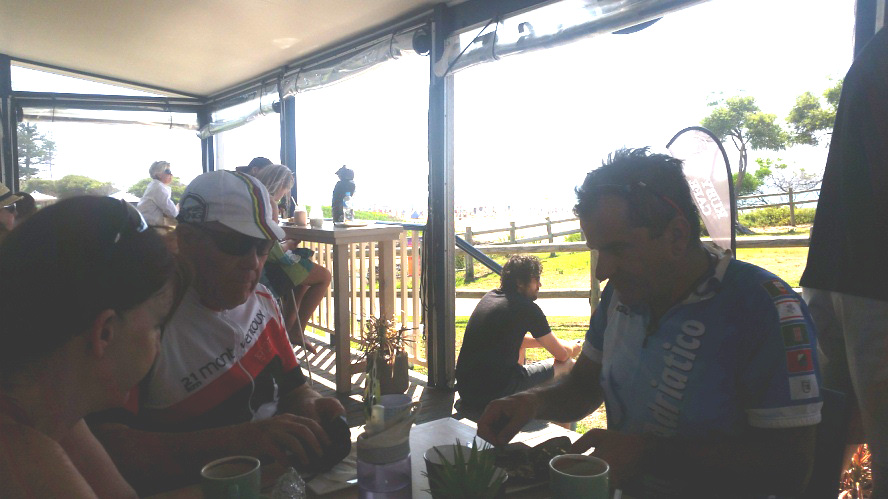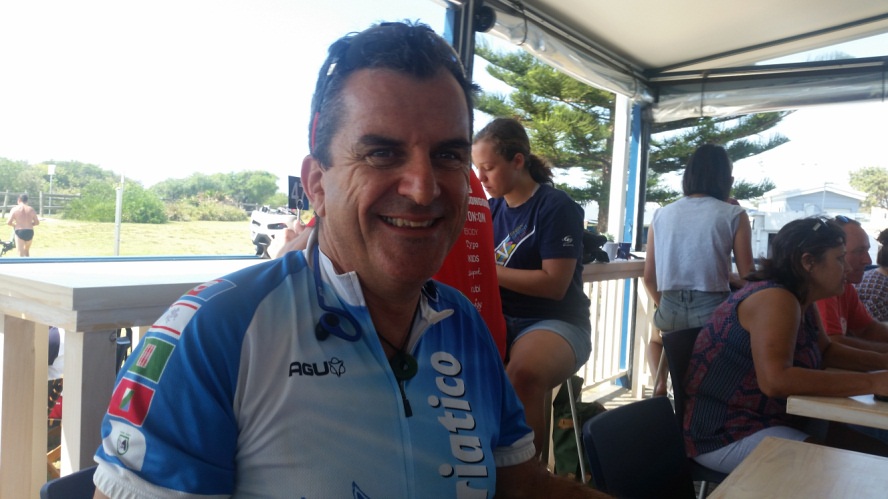 New Year's Eve ride to Mt. White - 70km - 4 riders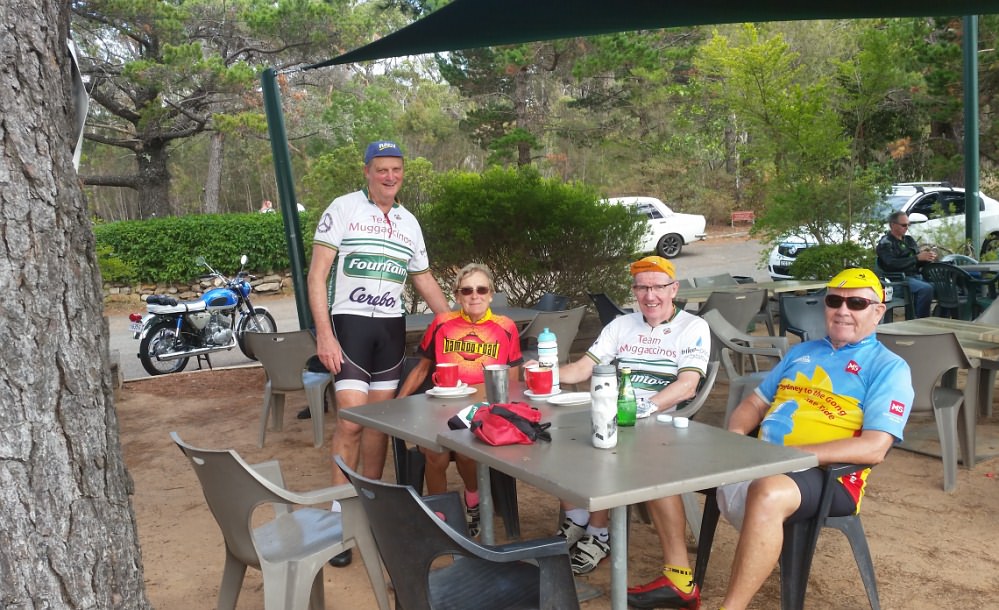 BankTeller, ToothFairy, Glasgow and PapaBear at Pie In The Sky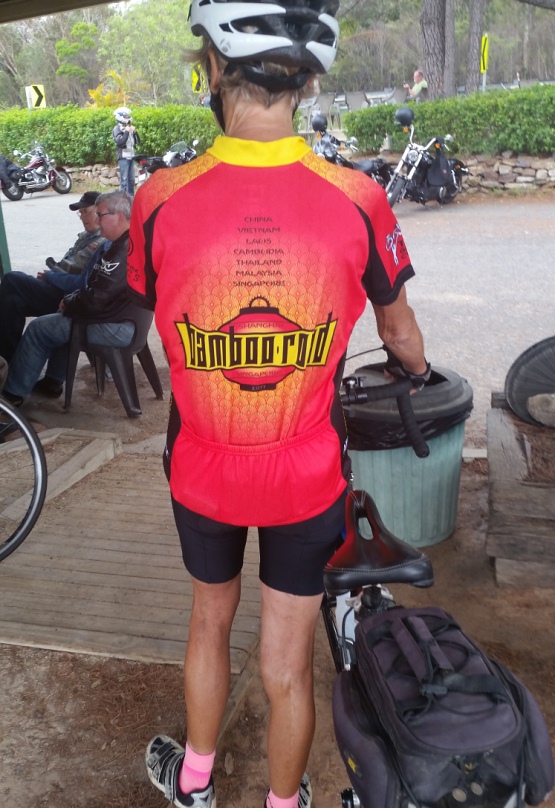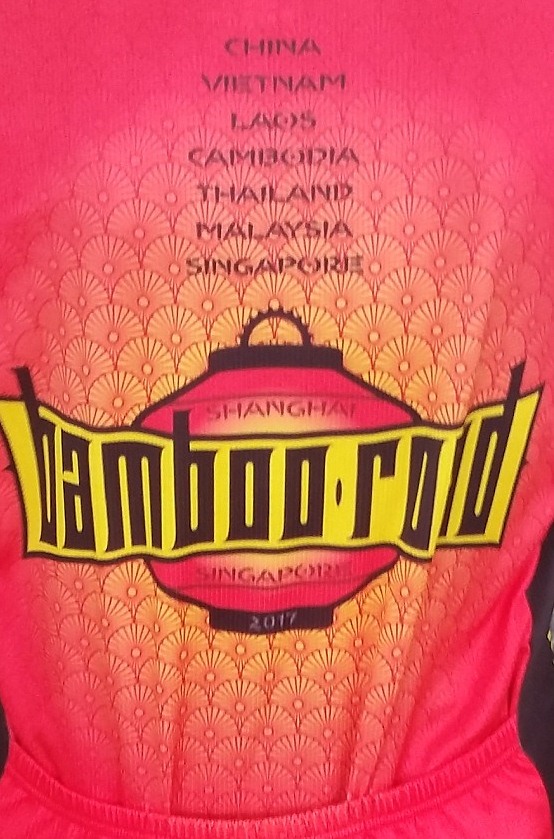 Ann aka ToothFairy recently returned from cycling 7,320km thru seven countries (listed above). Ann cycled 360km in the initial three days. Her longest day was 180km.
Most participant riders rode two or three countries, but only two riders cycled the entire route, both ladies.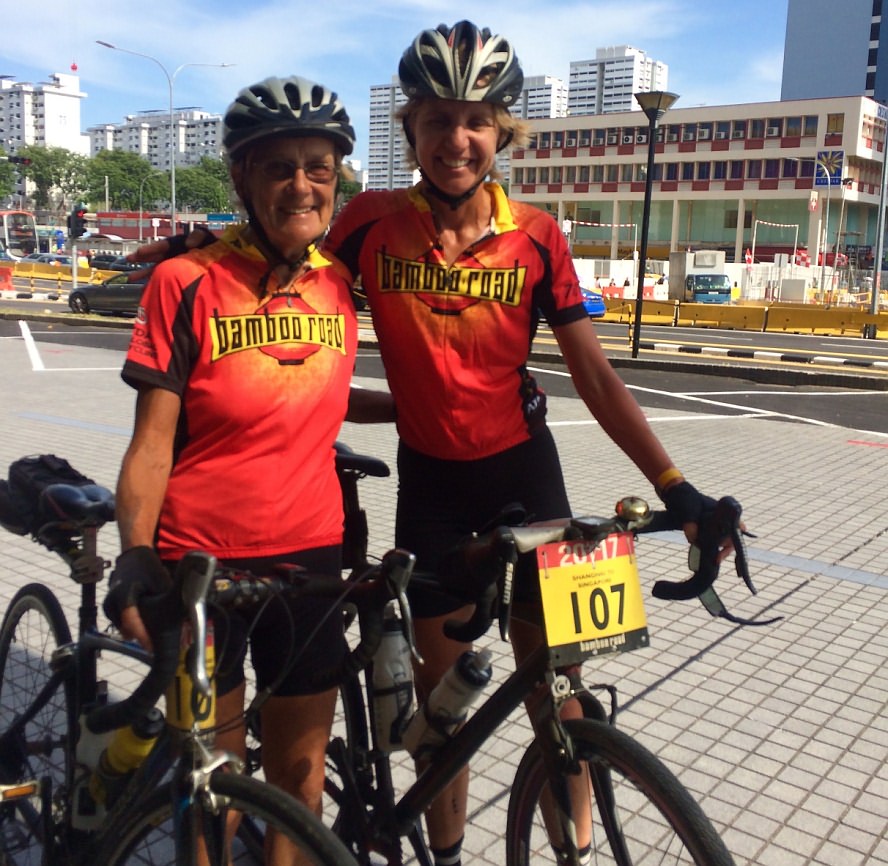 Within 50 years, women will be ruling the world, and males will be reduced to the role of the 'male bee'.
Presently, the Prime Minister of England, Chancellor of Germany and Prime Minister of NZ are women, so is the Premier of NSW and Qld.
We might not have endured two World Wars, with 71m fatalities, had women taken control a hundred years ago.
Immediately before the 6.7km climb up Mt. White is Cherro Point Rd on the RHS. Muggs riders have collectively cycled past Cherro Point Rd over 2,000 times over the last 21 years. Today BankTeller wandered into the 1.7km Cherro Point Rd and took a few pics.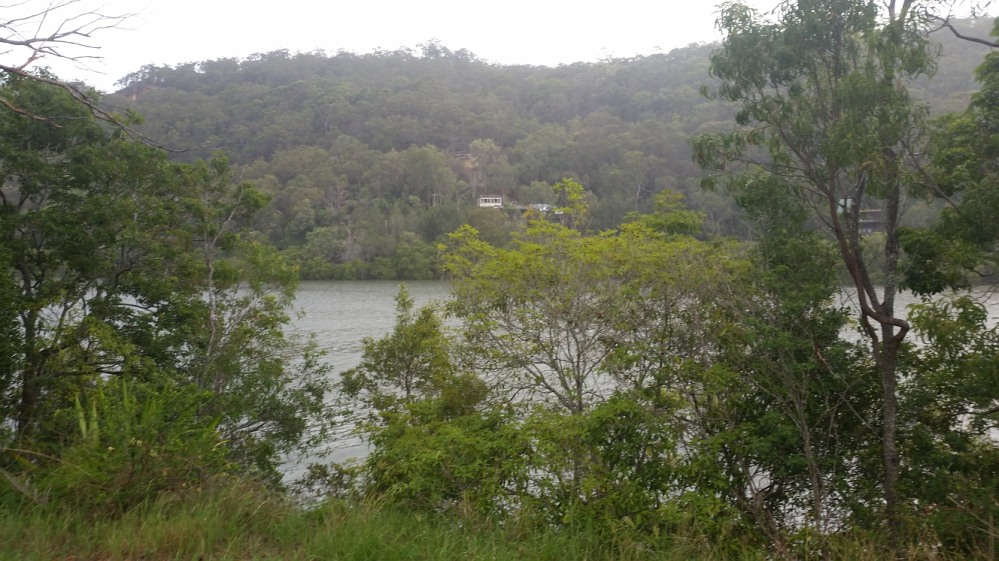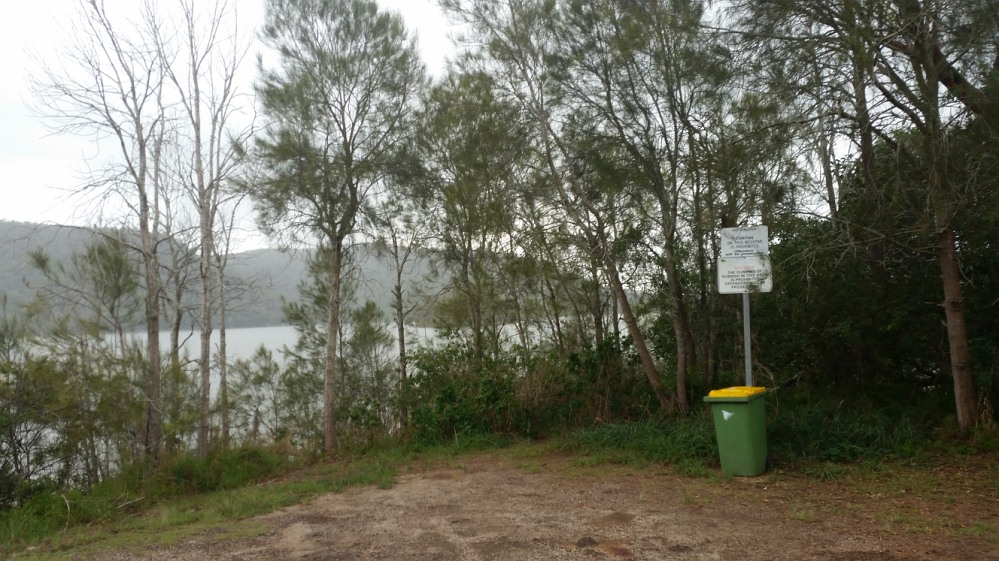 Hornsby, Berowra Waters, Galston Gorge, Bobbin Head, thence backroads to Hornsby - 61km - 3 riders
It was a pristine, late Winter morn', although the Saturday traffic was appreciable greater and less friendly. The variety of food in the Galston Gourmet Deli and their prices are 'beaut'.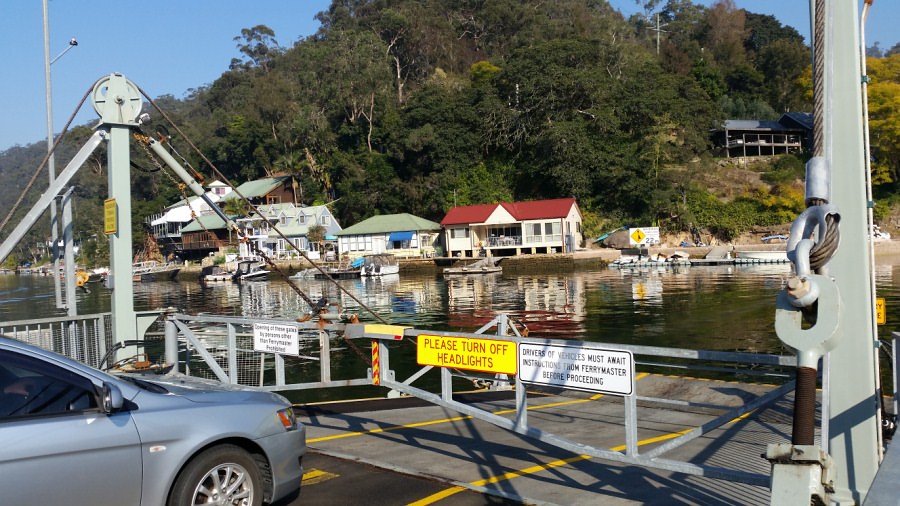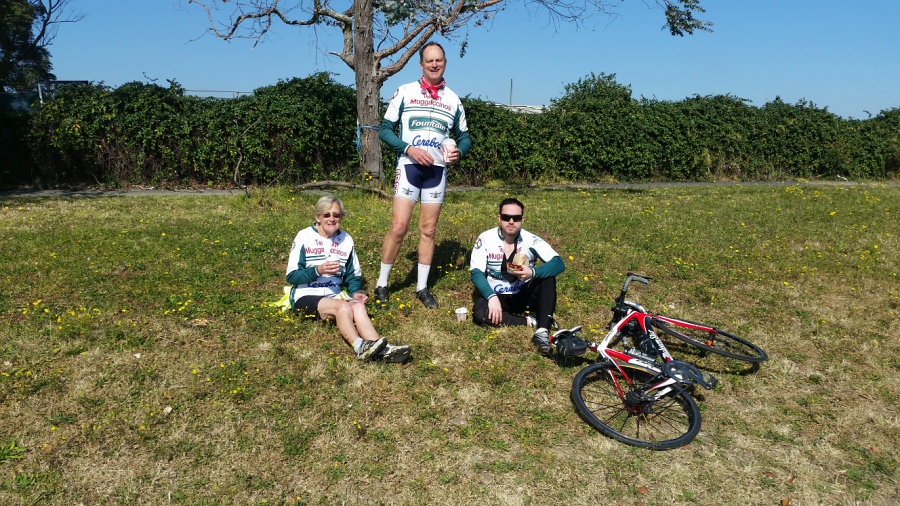 Next time we will sit in the
Bus Shelter
, cause it was hard standing back up for Ann and
BankTeller.
Nth Turramurra via Bobbin Head to Mt, White and return - 92km - 9 riders, although Jean aka ChiliDog 'bailed-out' at Pie in the Sky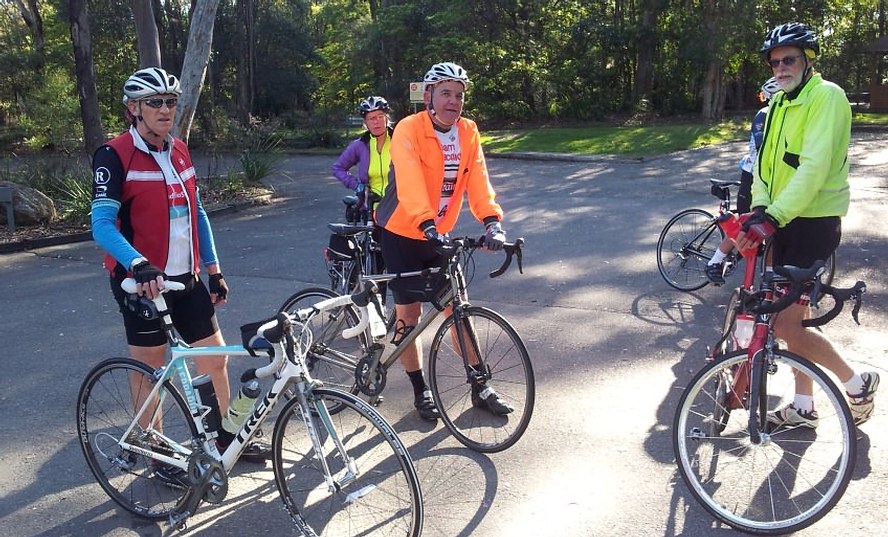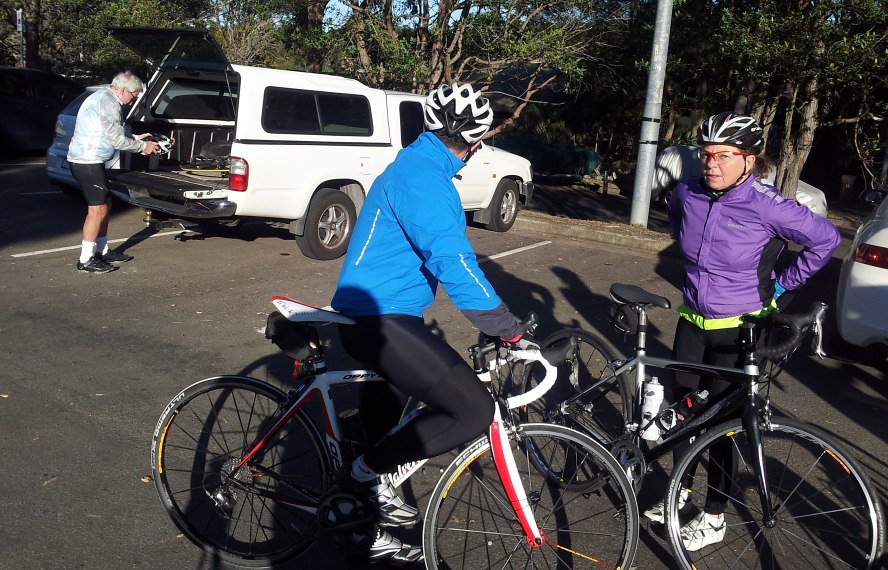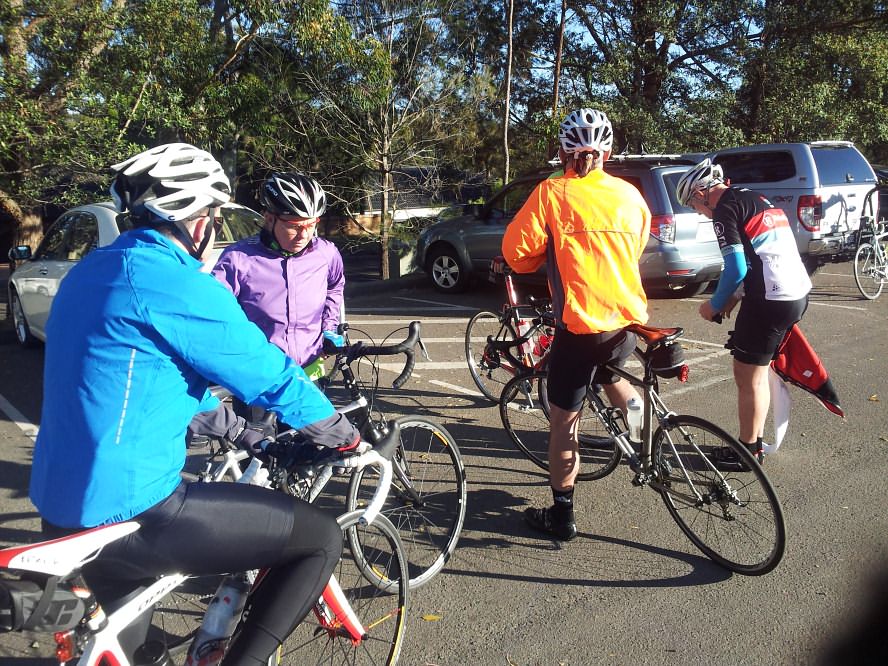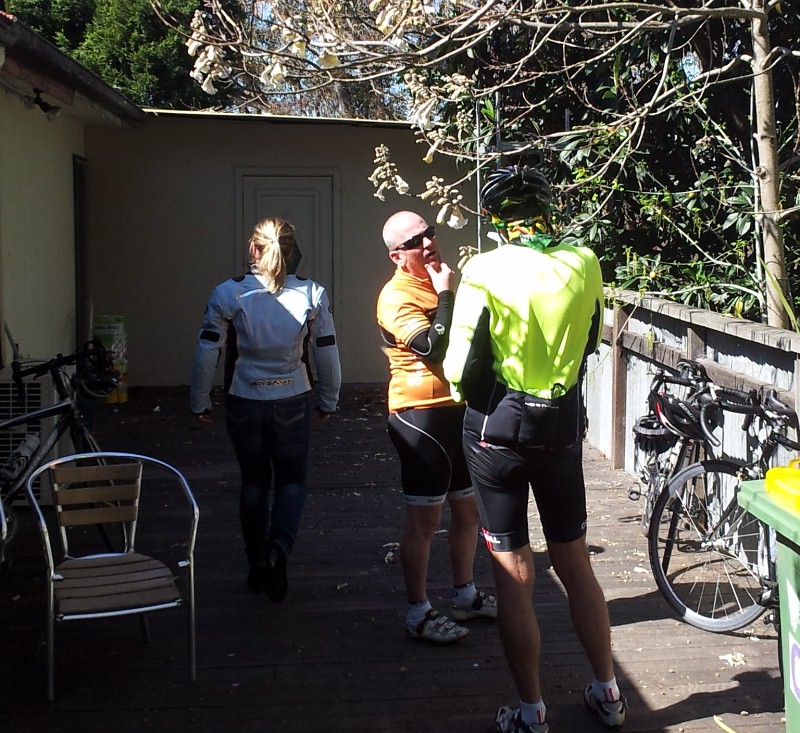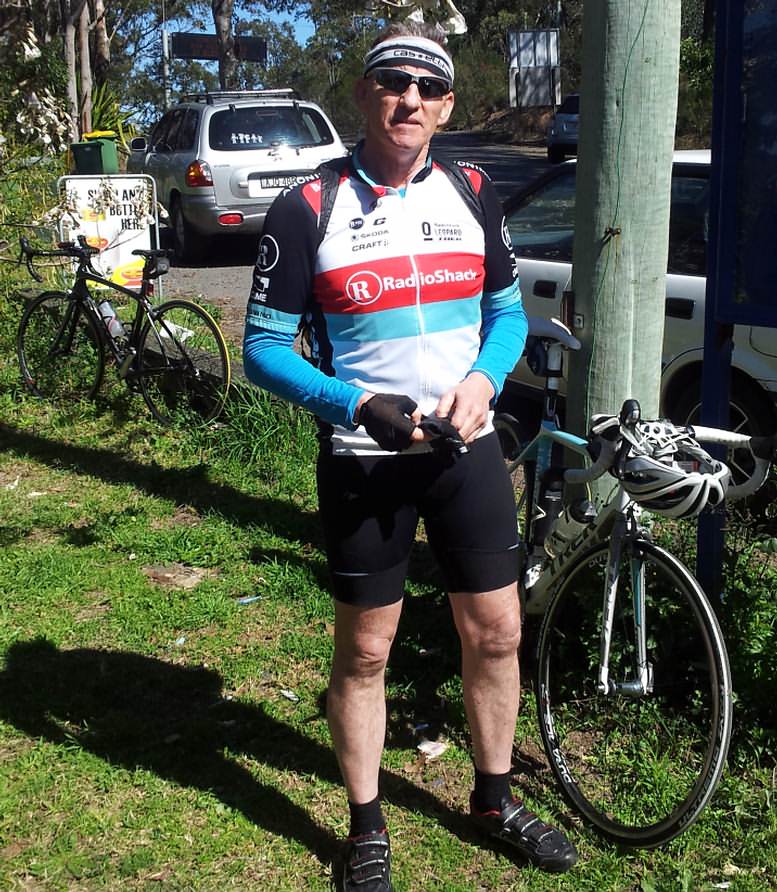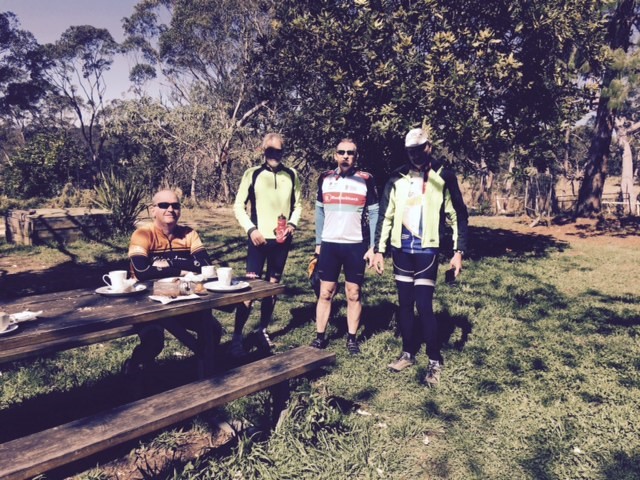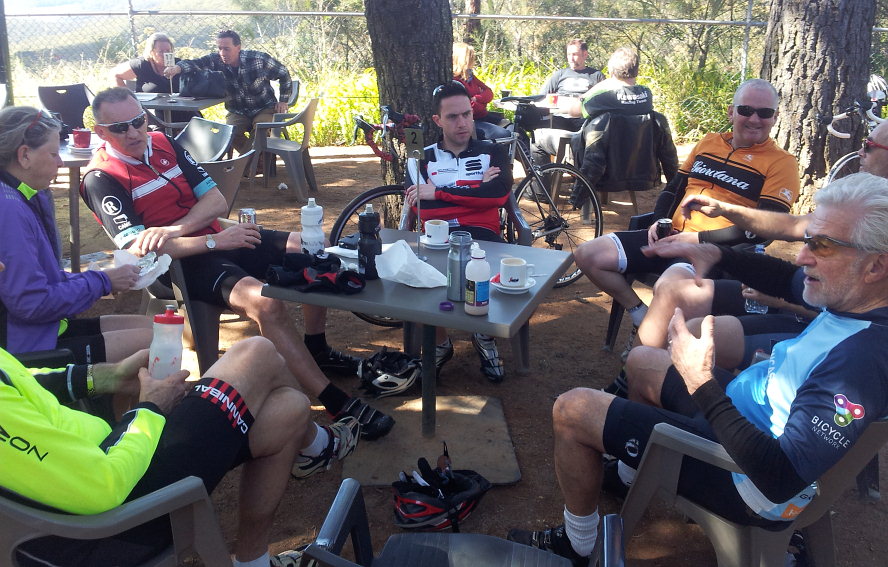 Bank Teller 30 Aug
'15