Hornsby to Woy Woy, via Mt White - 64km - 4 riders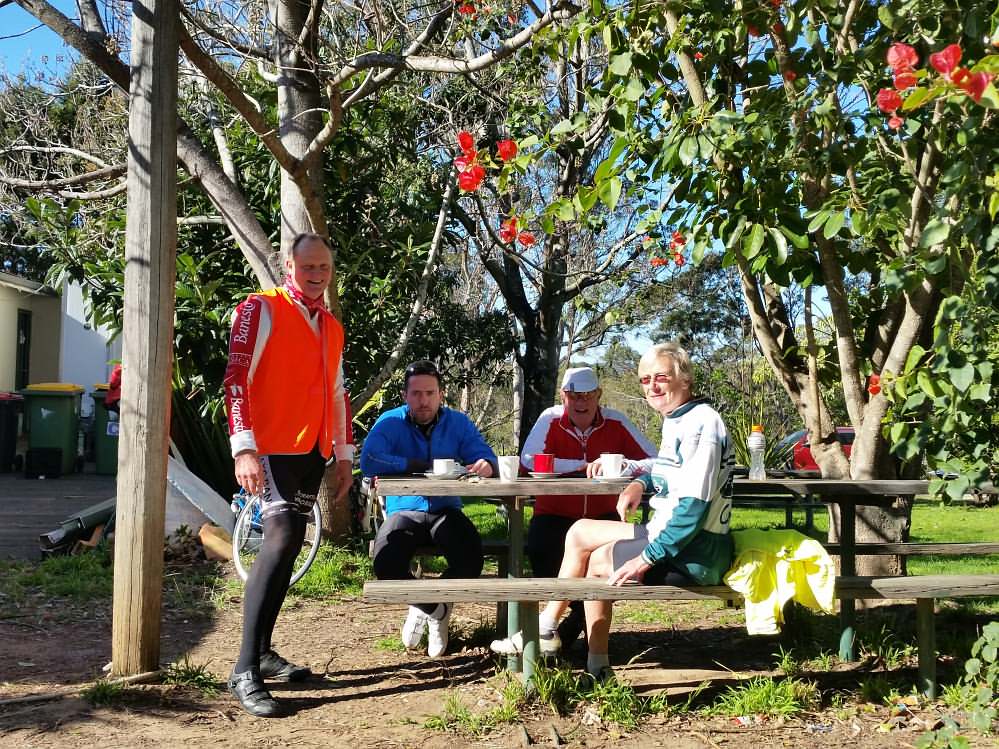 The Winter sunshine was brill, albeit the below wood heater a tad smoky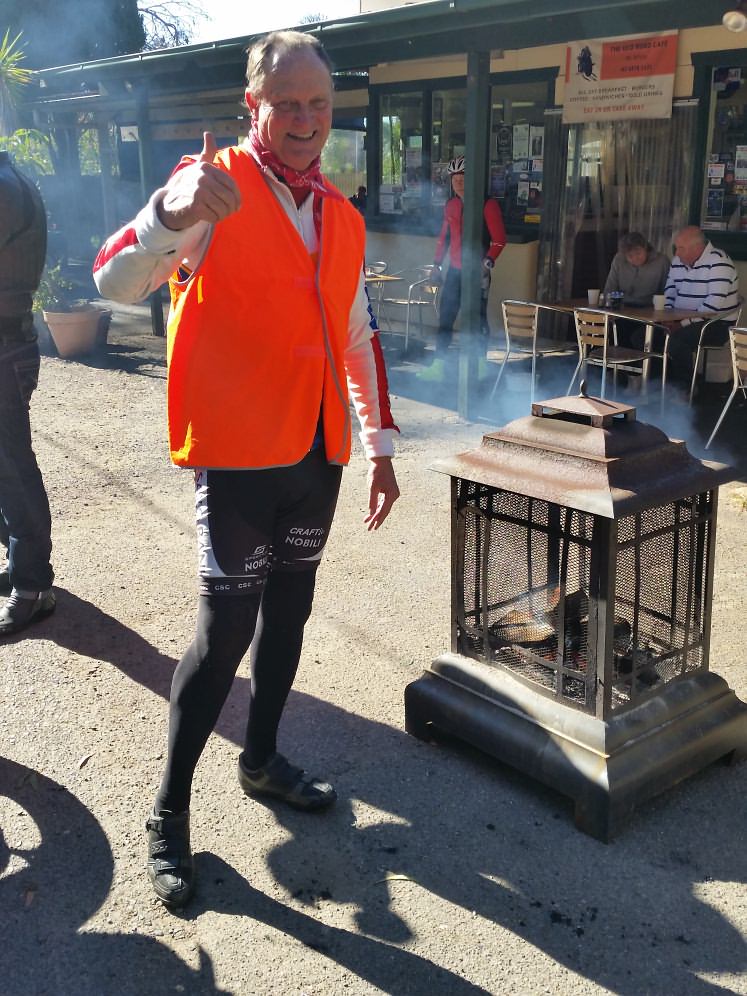 Good Friday - Annual Sutherland to Otford Apple Pie Shop, via Bundeena, return up Waterfall - 94km - 3 riders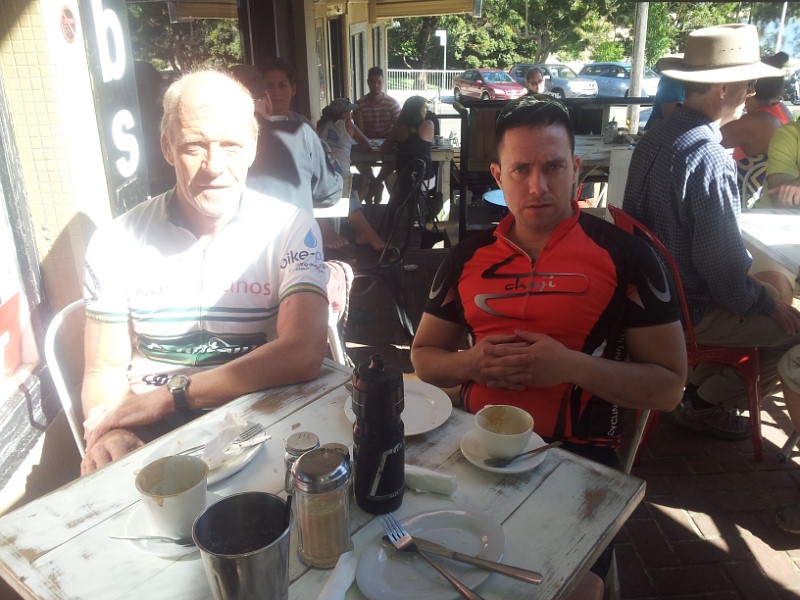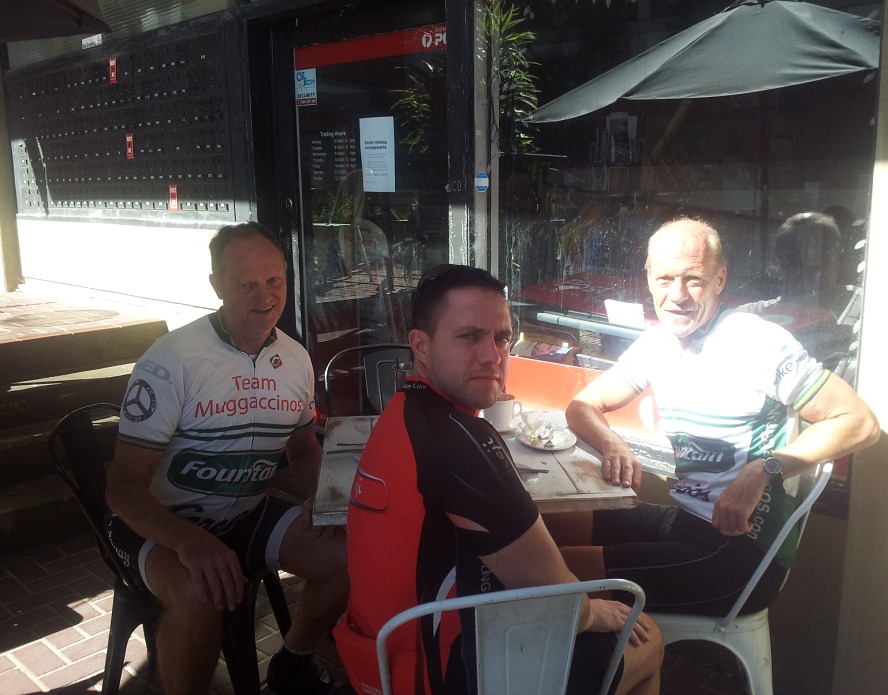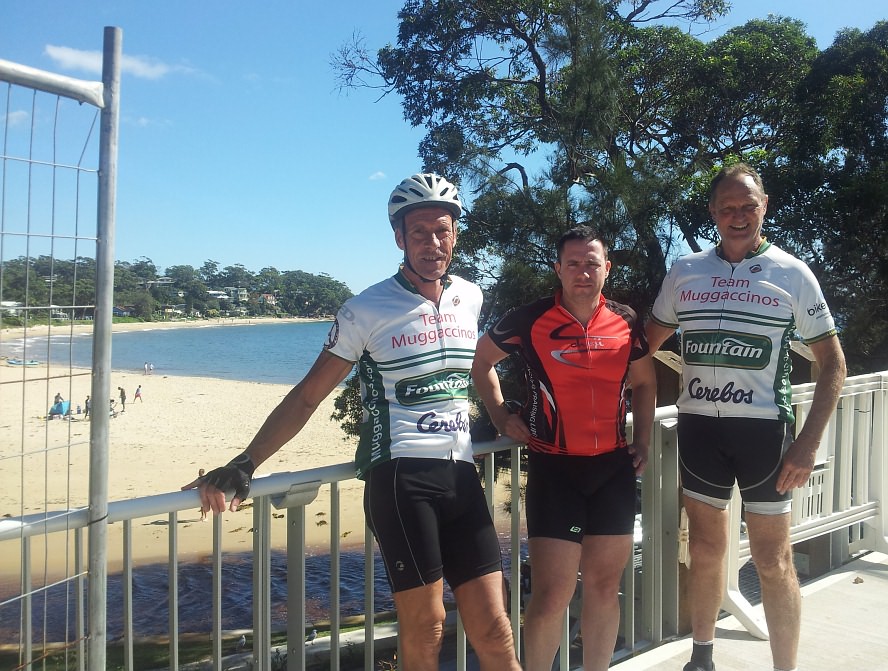 Same pic below as above, but more tress and less water below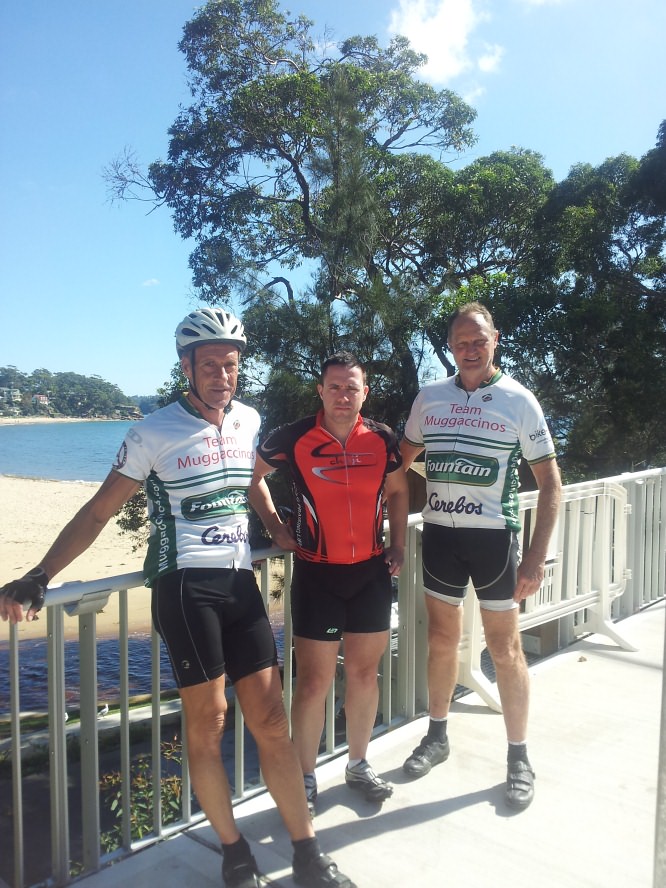 Sun, 9 Apr - Hornsby, St Ives, Palm Beach ferry to Patonga, Woy Woy - 61km - 7 riders although only 4 boarded the ferry to Patonga
Brill morn', blue skies, fresh Autumn air. And a new wharf at Palm Beach with impressive black poles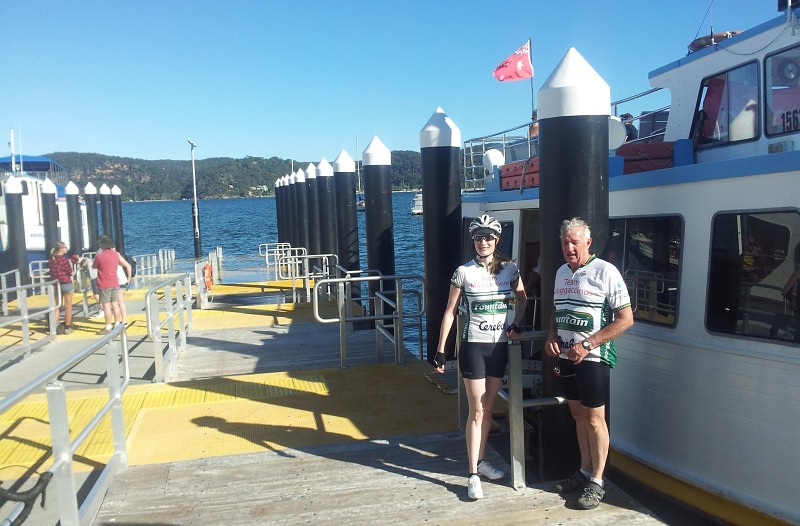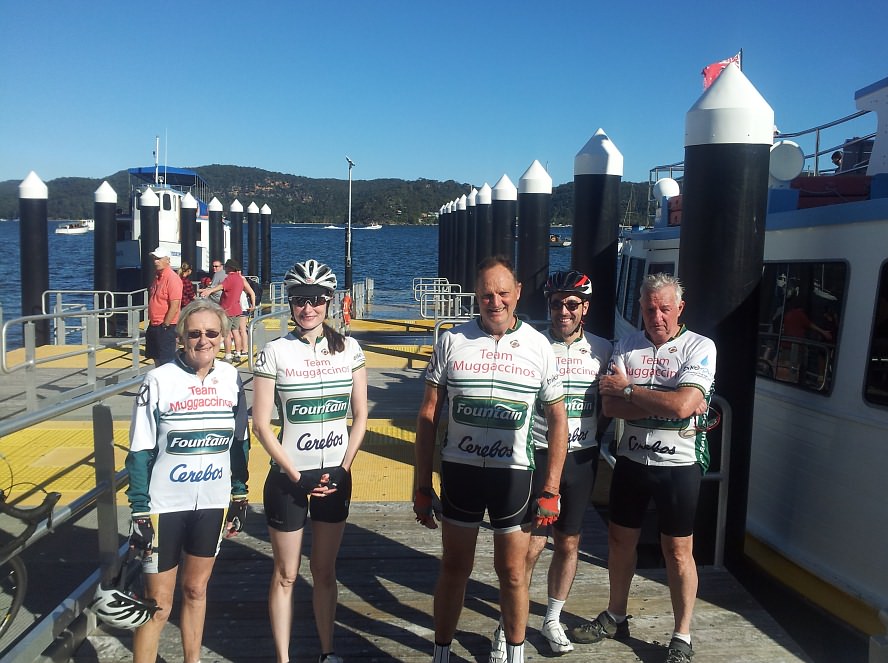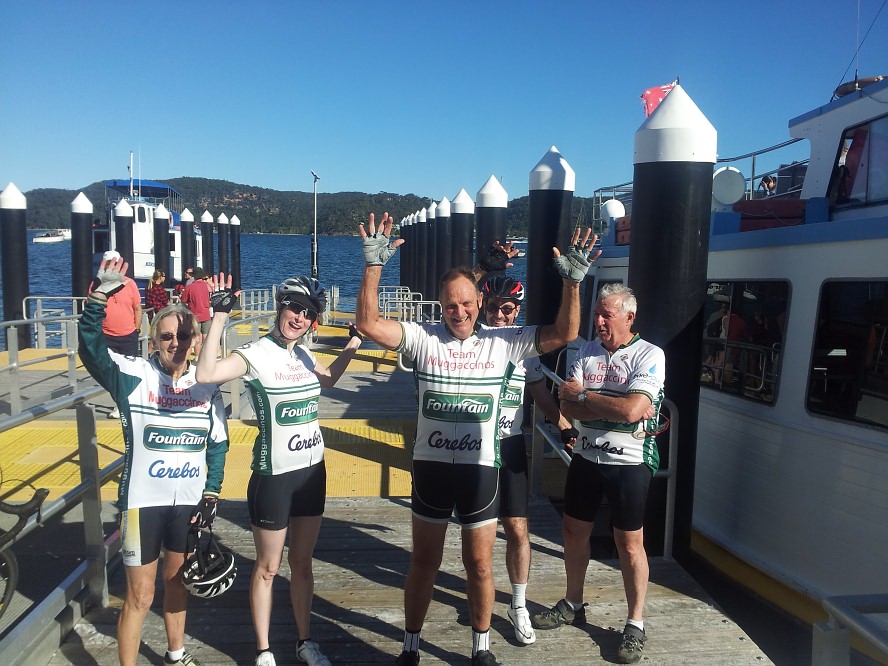 Pete aka CampyAficinado thought that we were behaving 'immature like'.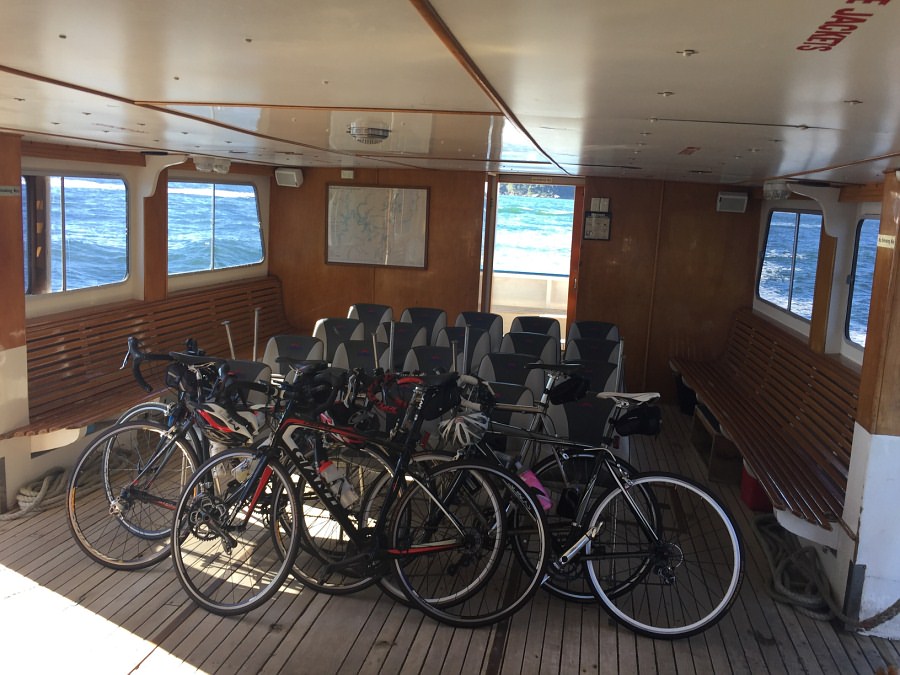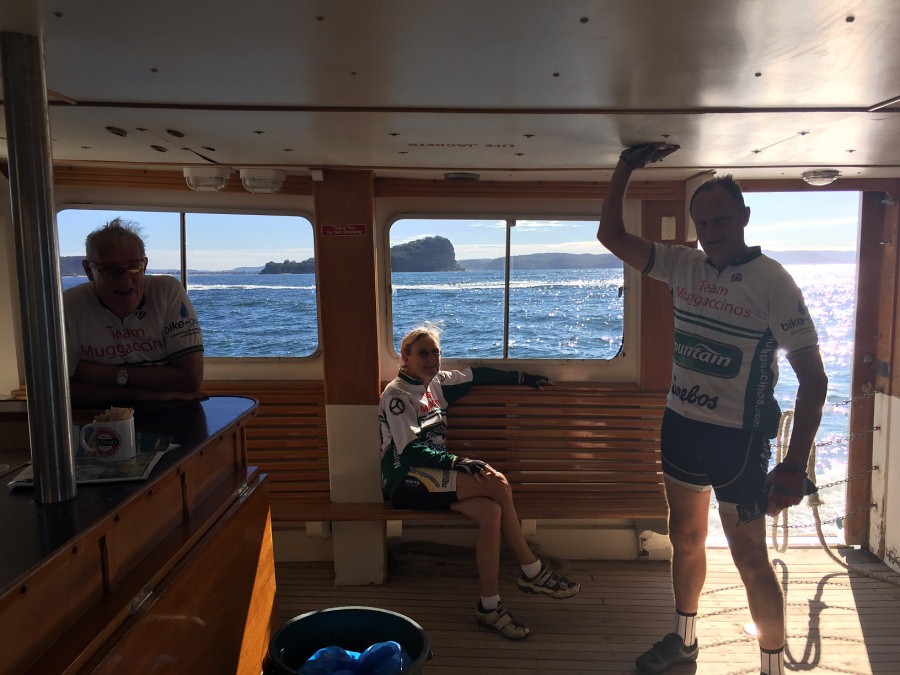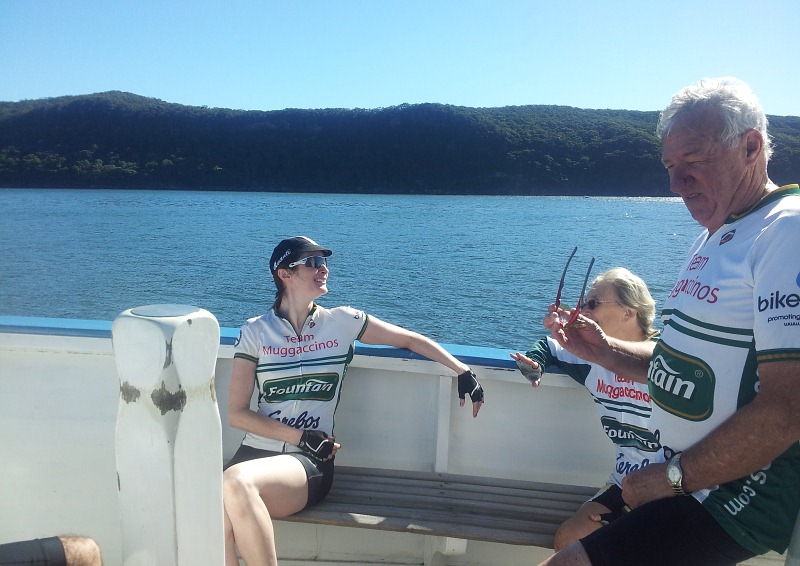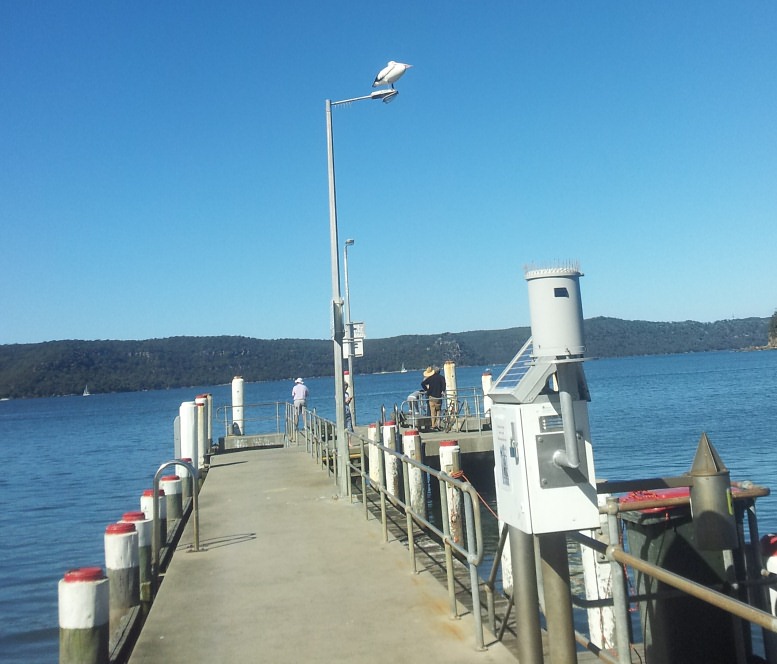 That thing up the pole is a Pelican enjoying "a bird's eye view" of Patonga on a pristine, perfect morn'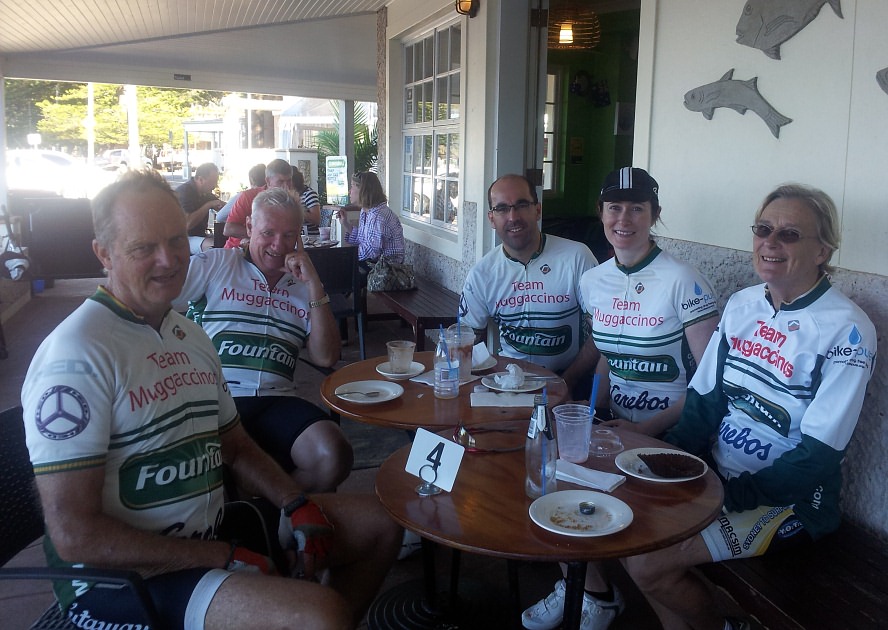 We called a 'Power Play' Nosh Stop at the General Store after alighting the Patonga Ferry and doing the customary 5 min clockwise reconnoiter of Patonga taking us thru the camp ground, cause that nasty climb up Patonga rd awaited.
Good Friday 2015 - Sutherland Leisure Centre to Bundeena, then south to McKell Ave and up to Waterfall, thence Princes H'way - 62km - 7 riders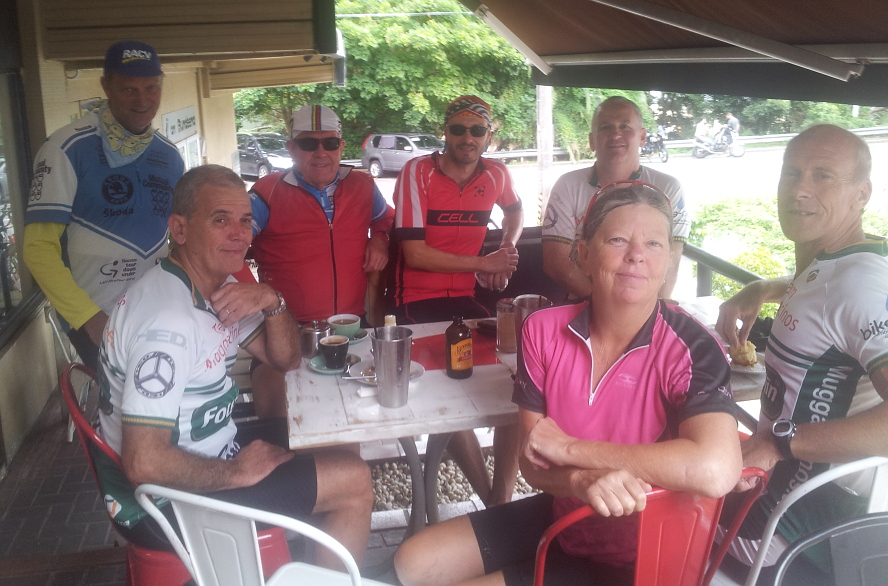 Pigging out at Manna Bundeena Cafe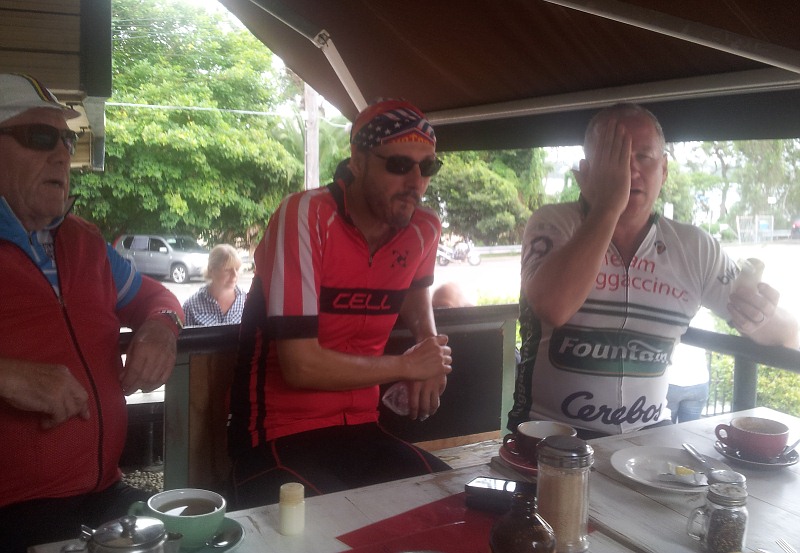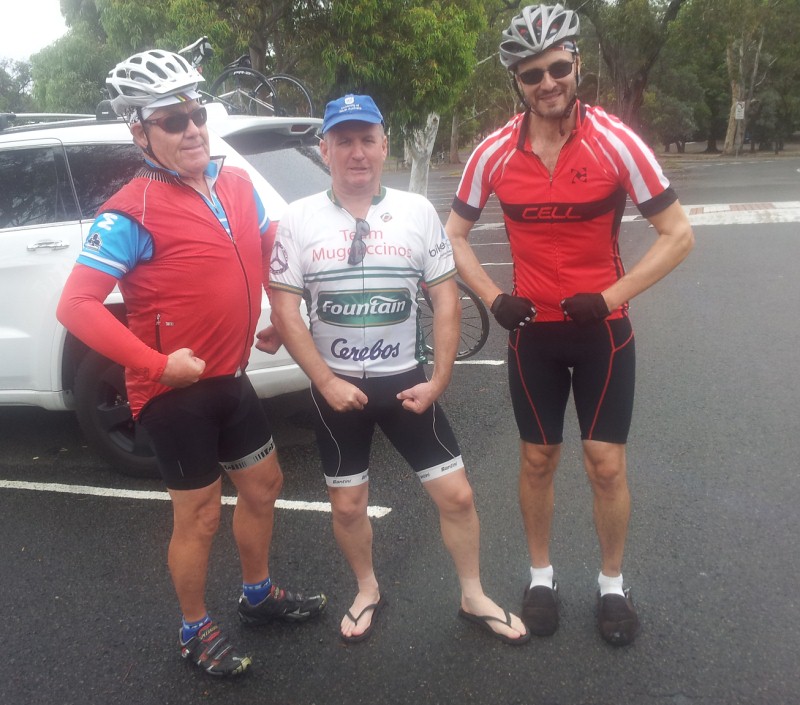 Which one is the MichelinMan ???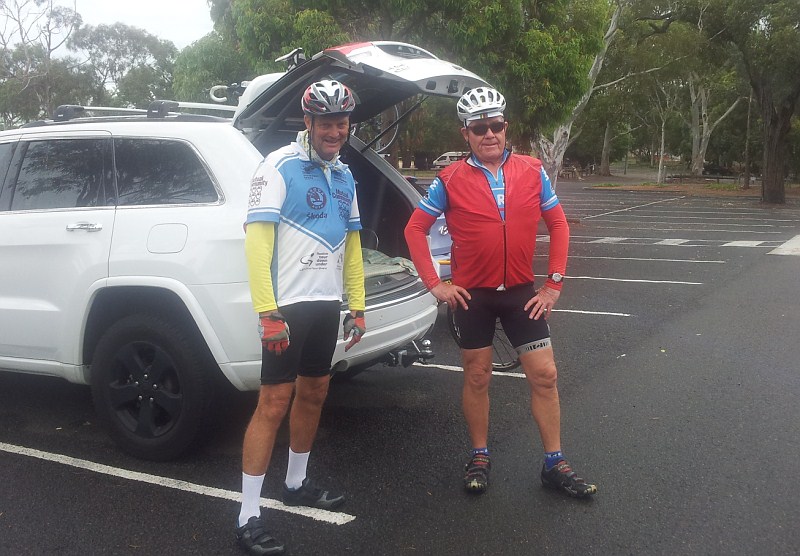 Bank Teller 27 Mar 2017