Bank Teller's pics of St Ives 7:30am for Bushlands route thru Terrey Hills and Duffy's Forest, clockwise descent to Illawong Bay & Akuna Bay, for Brekkie at Church Point - return up McCarrs Creek Rd - 64km - 5 riders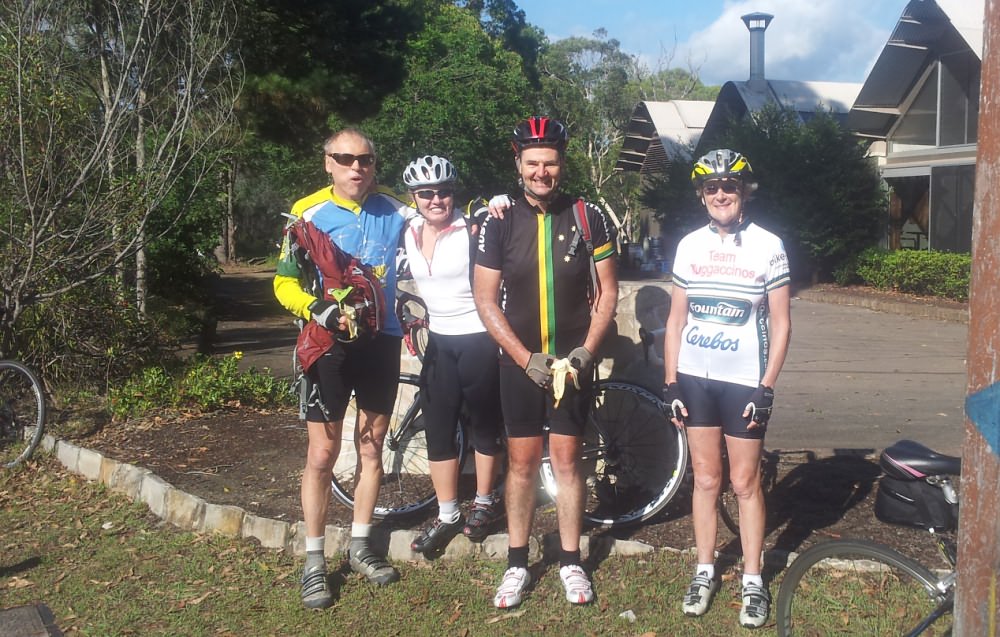 Outside Thai Restaurant after our 'lumpy backroads route' thru Terrey Hills and Duffy's Forest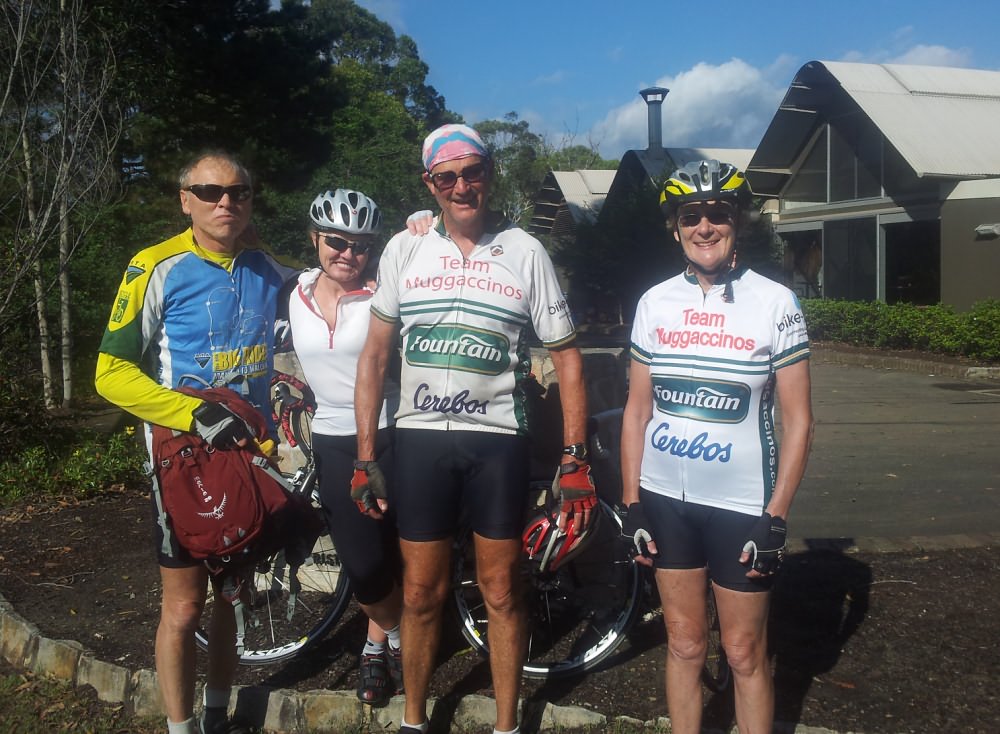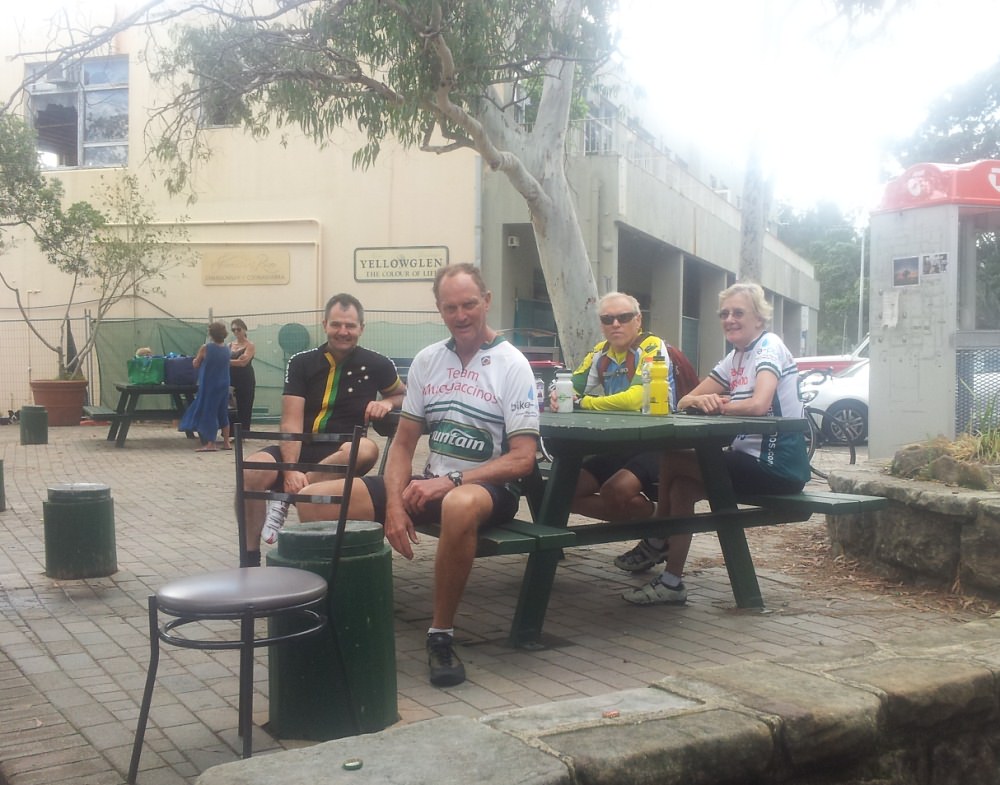 A misty, foggy Church Point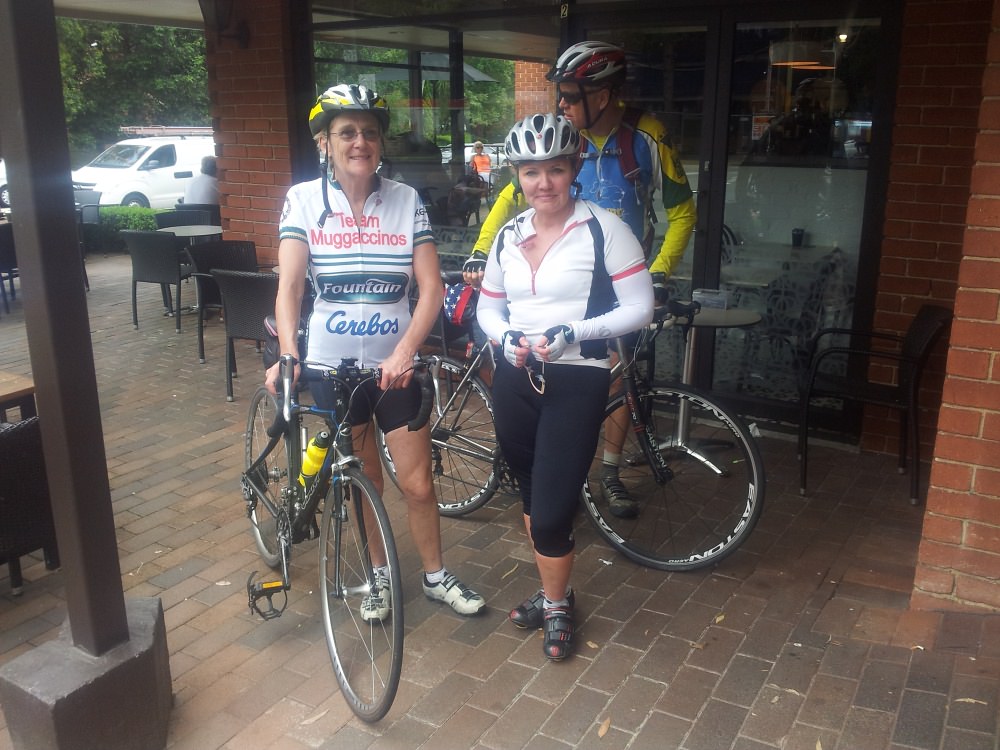 Back at Pattisons Patisserie post ride
Bank Teller's pics of Cinque Montagnes anti- C/W - 12 cyclists - 101km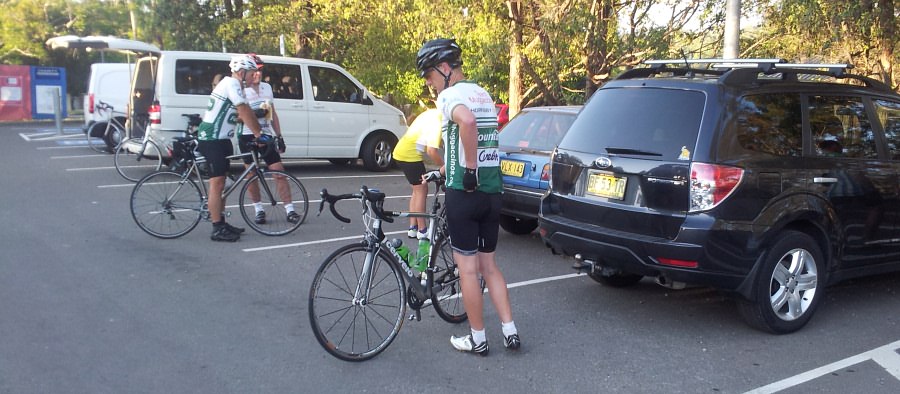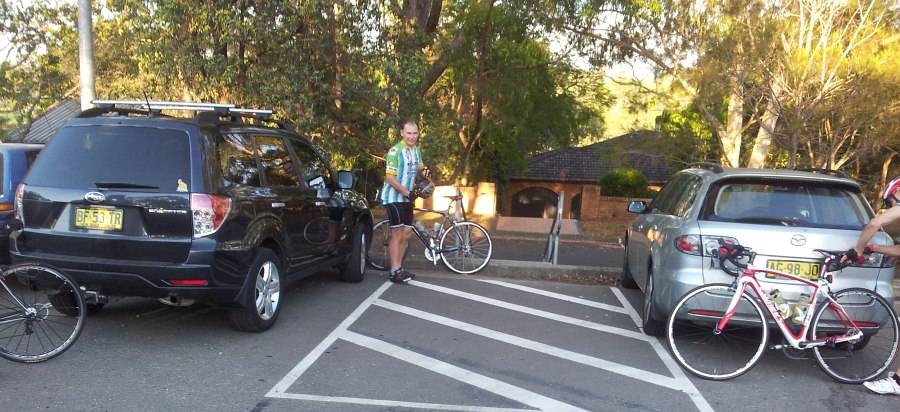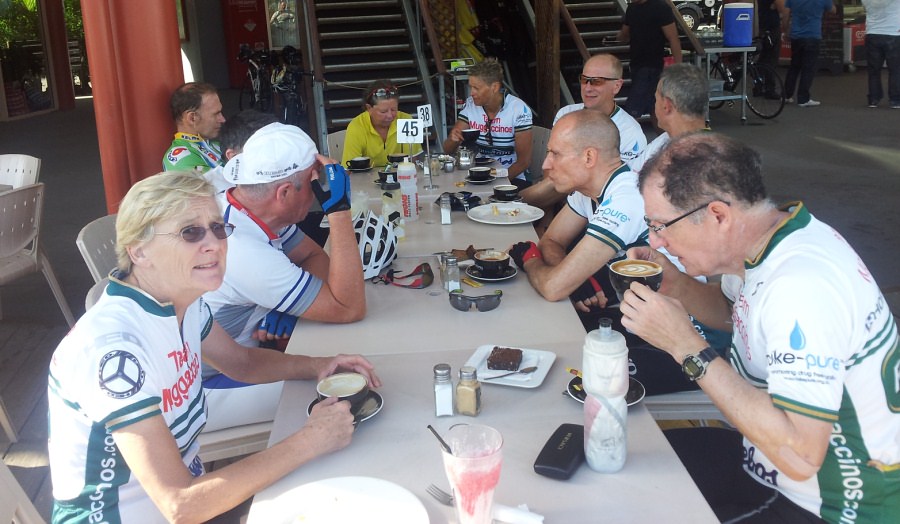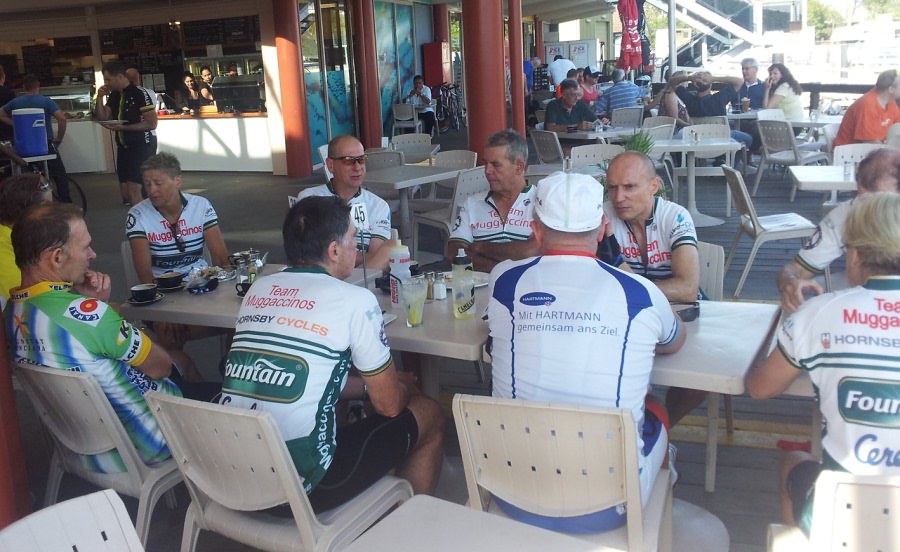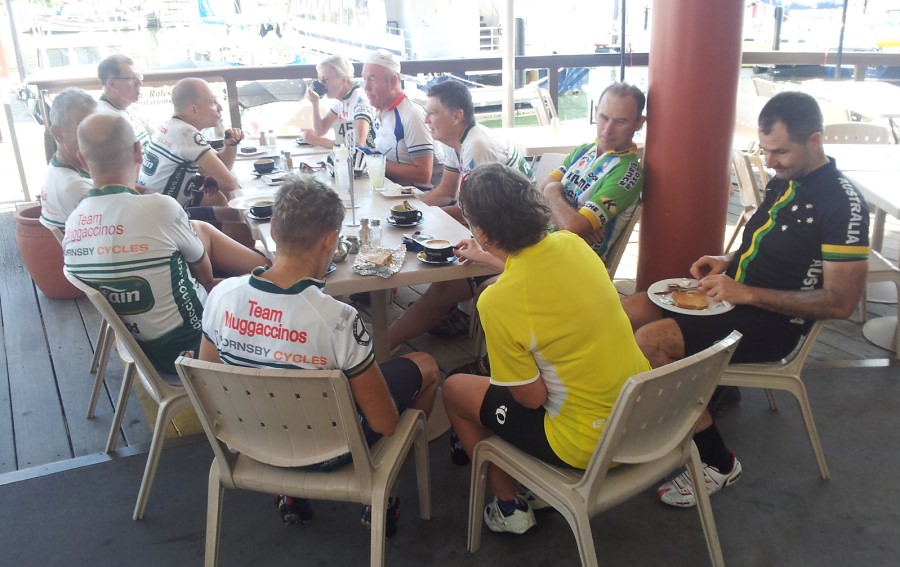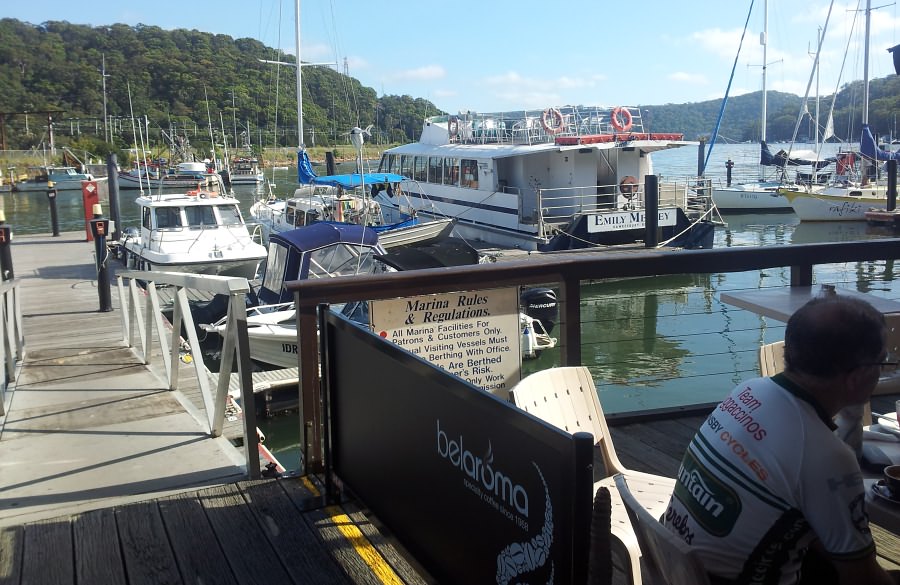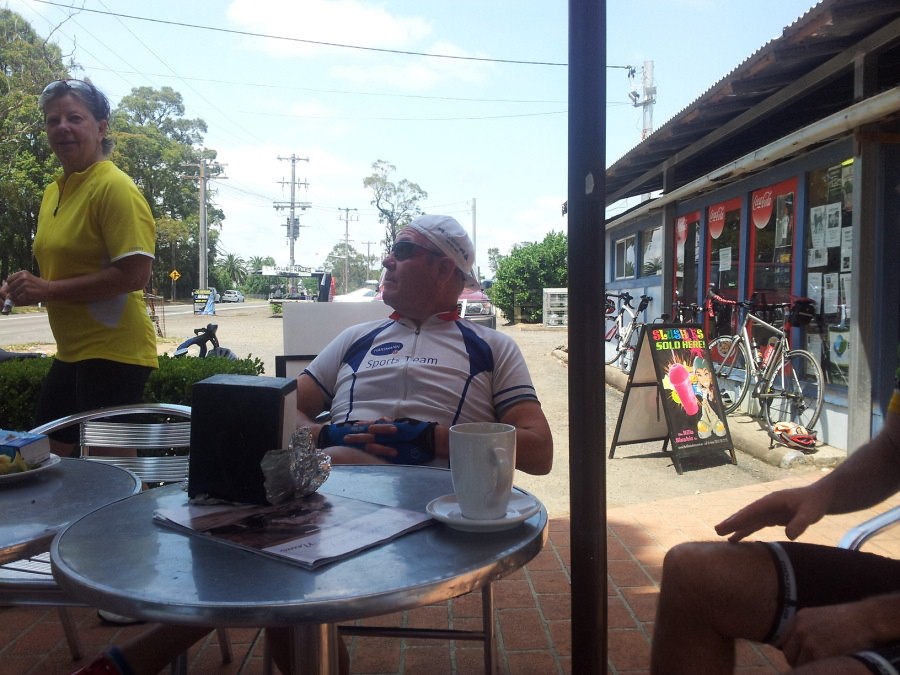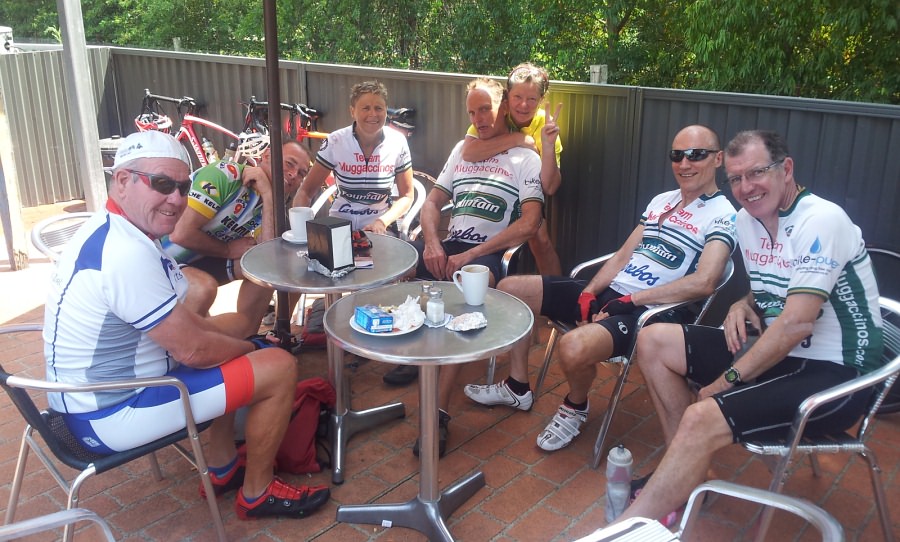 If you have 'Deepish Pockets' and don't want them lightened
Bank Teller beseeches each rider to again read Muggaccinos' "Ride Participants Liability Acknowledgment" and speak up with gusto at a forthcoming Nosh Stop if you disagree with any clause therein, because by you accepting the weekly Bullsheet 'Ride Invitation' you are agreeing to the lawful obligations therein, and should a fellow rider, or other third party, be seriously injured due to your negligence, your pockets might be materially lightened because pursuant to -
* Regulation 15 of the NSW Road Rules 'a bicycle is a vehicle'; and
* Regulation 17 of the NSW Road Rules, 'a rider is a driver'.
Ipso facto, the same laws of negligence apply when cycling your bike, as when driving your jalope.
Below is an extract of the final bullet point in the (further) above Risk Warning:
When passing a fellow Mugg, always provide at least a metre clearance and call out loudly as you approach an upcoming rider "Passing your right", so s/he can drift to their left to allow you even more clearance. If you can't, or are passing on the inside, you MUST call out loudly eg. "Passing your inside" or "Passing your left".
Below is the pertinent extract from "Ride Participants Liability Acknowledgment"

(x) As a Ride Participant, I –

(j) will give as much warning time as possible to enable a rider immediately ahead to give me more clearance when passing him/her by calling-out LOUDLY -
* "Passing your right" to warn an up-coming Ride Participant, if I am passing closer than 1½ metres on their RHS; or
* "Passing your inside" or "Passing your left" if I need to pass an upcoming rider on their LHS;
Bank Teller 19 Jan '14