George's Moss Vale Nov 2020 Pics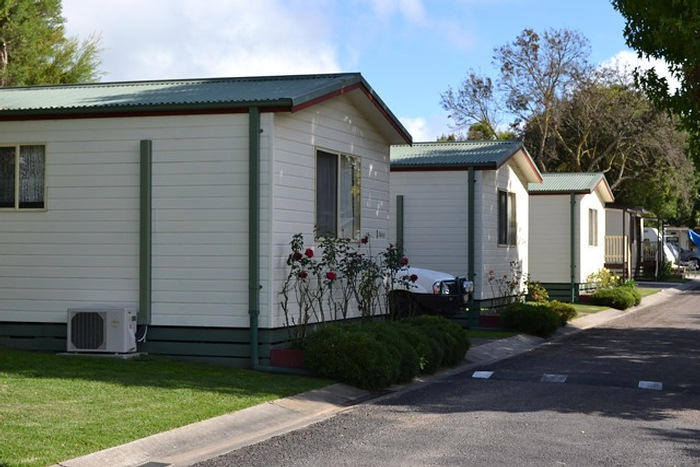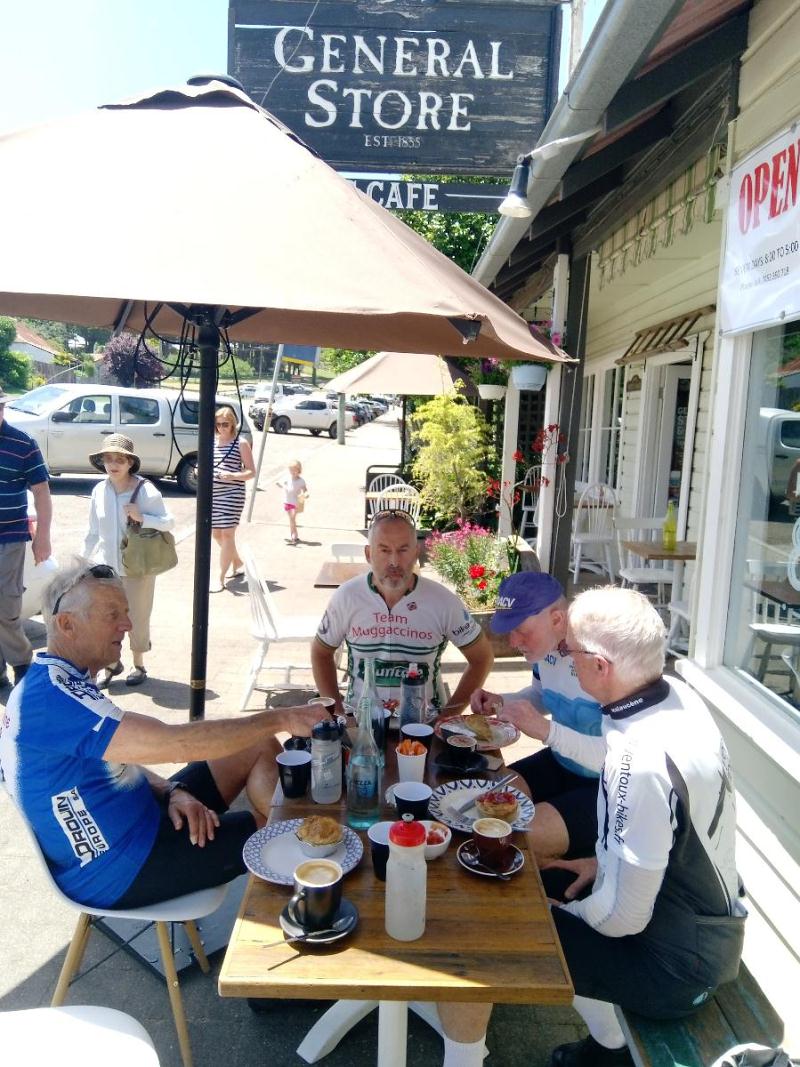 Above 'n below pics in Berrima on Tues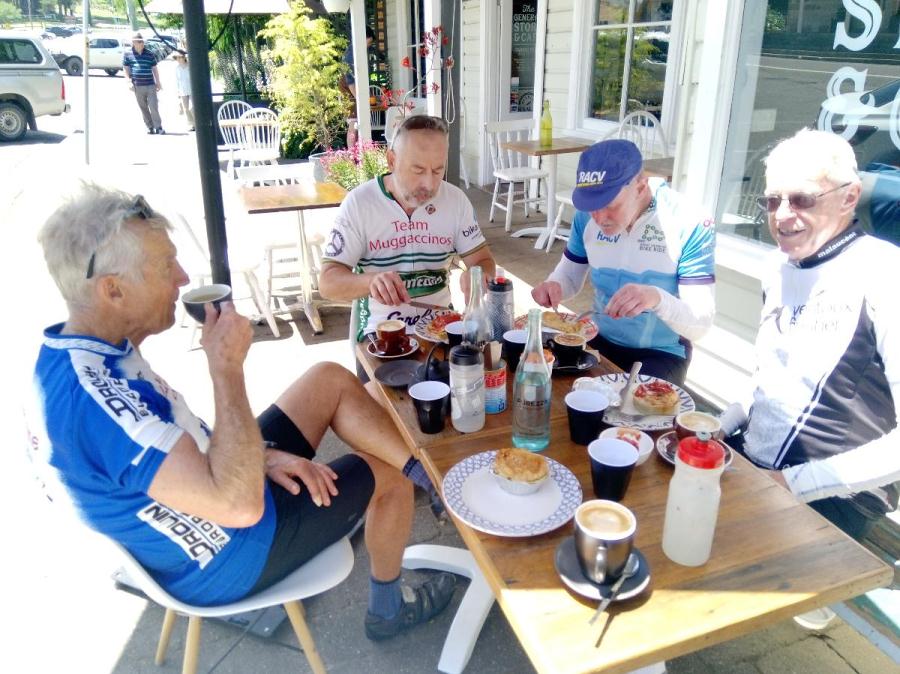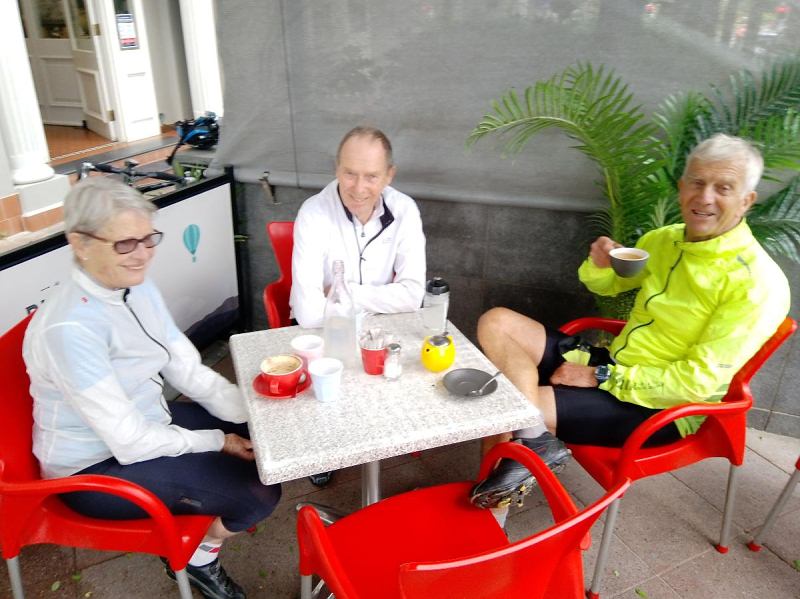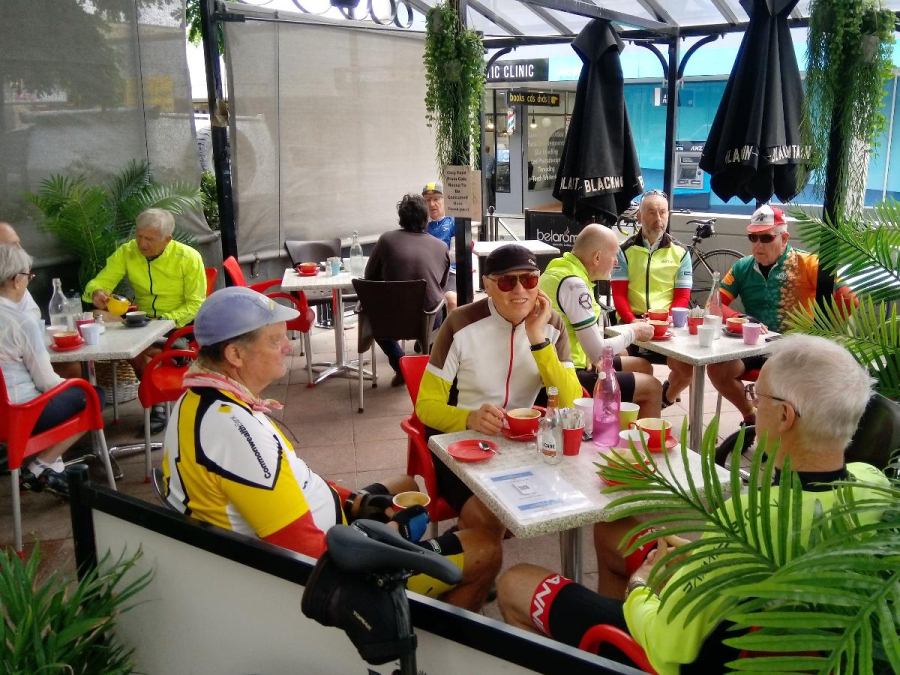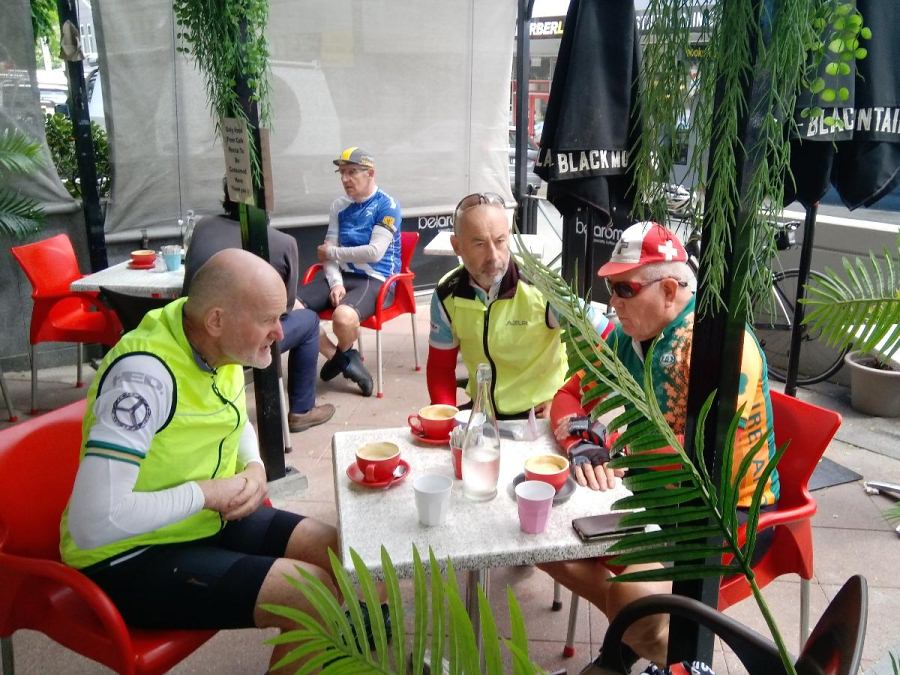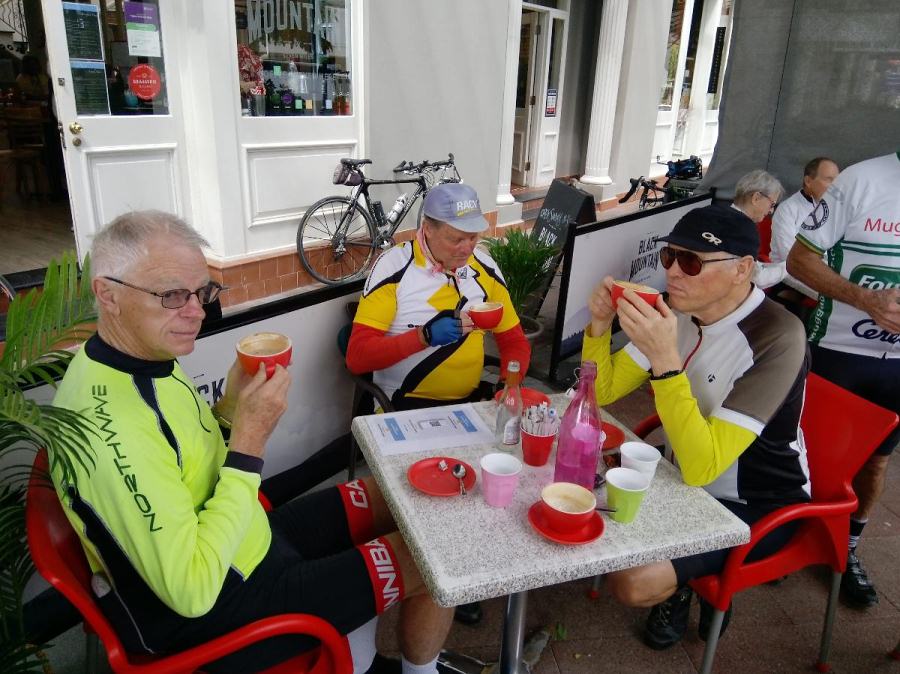 Above four pics snapped at a Bowral cafe on Wed.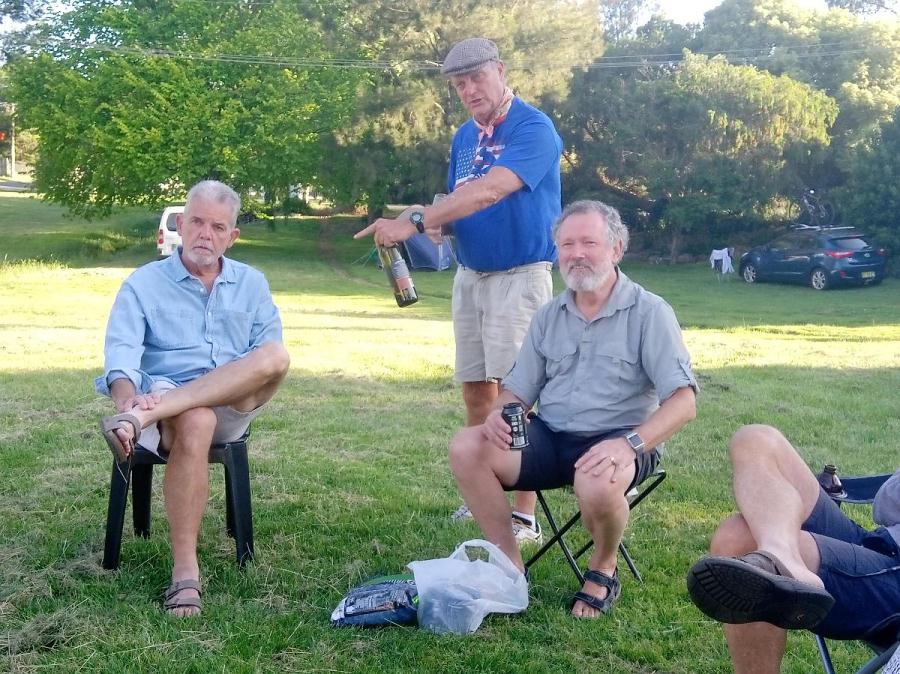 Jean aka ChiliDog, BankTeller and Mark aka Longhaul during a cheerful Happy Hour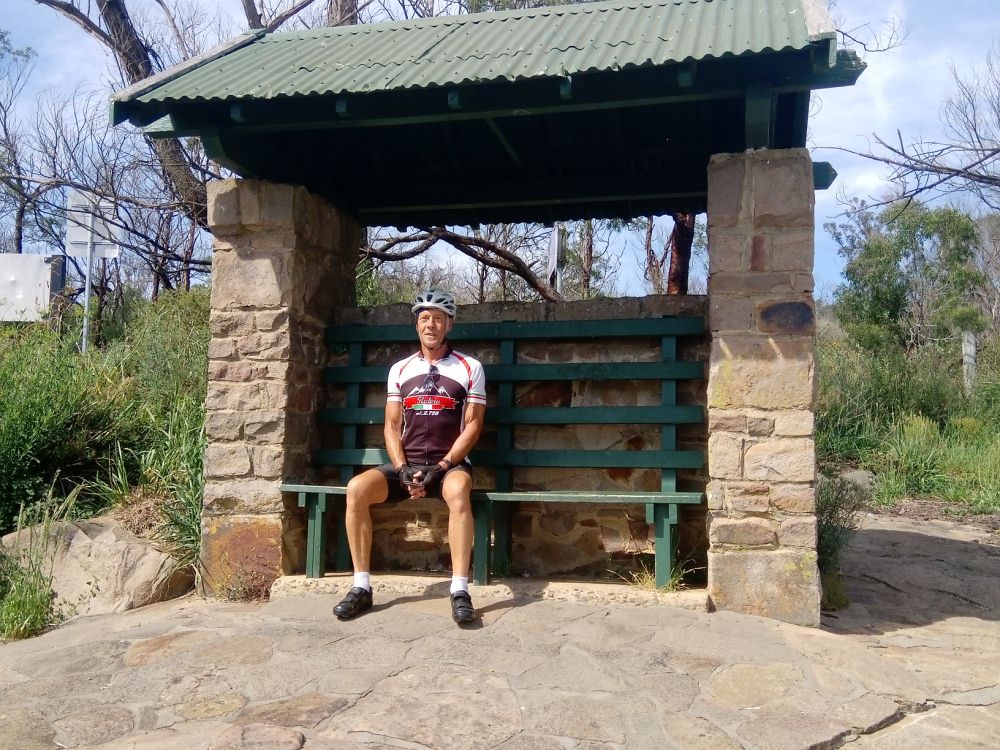 George aka Englishman appearing regal, noble and imperial at a Bus Stop at the apex of Mt. Gibraltar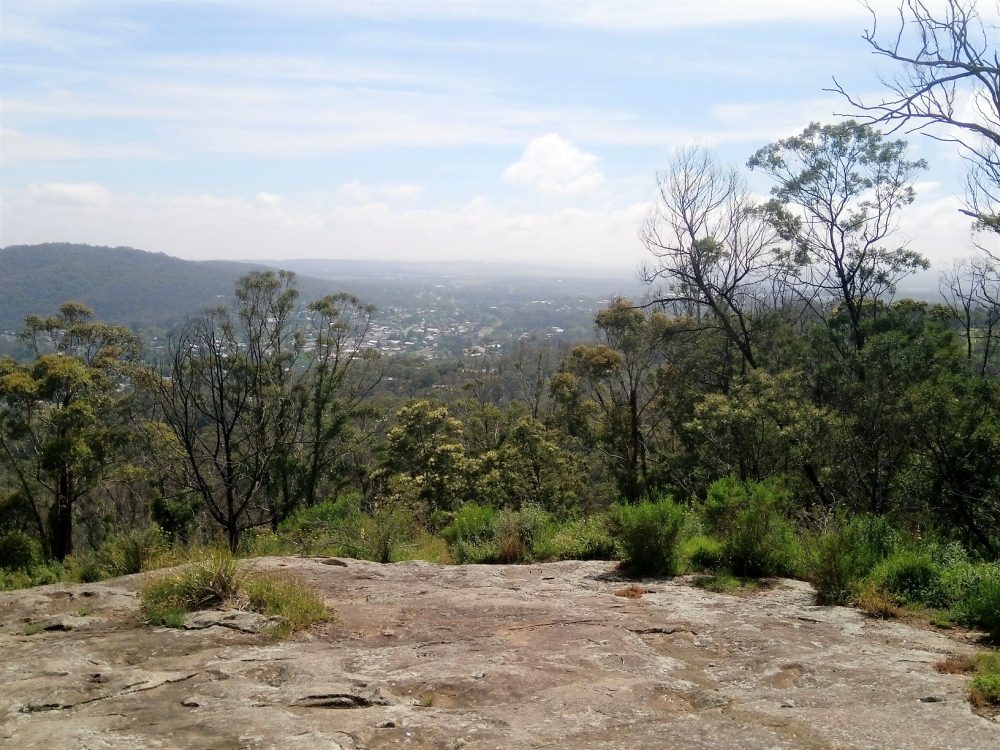 The view from Mt Gibraltar after the arduous climb from Mittagong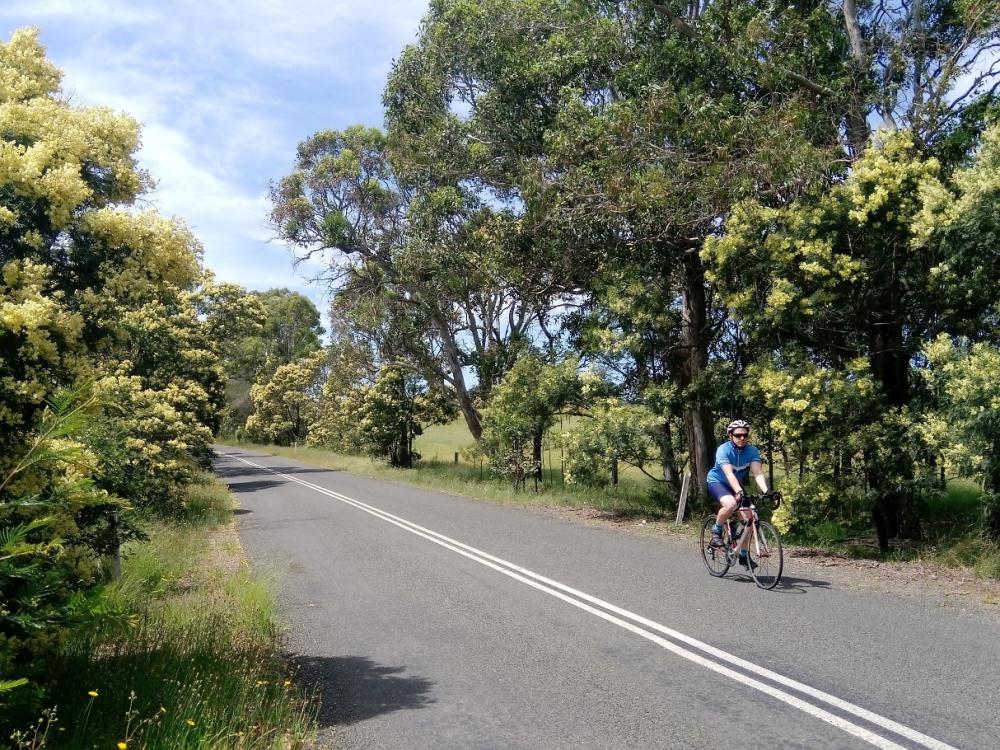 Chris aka RecalcitrantBankTeller going slow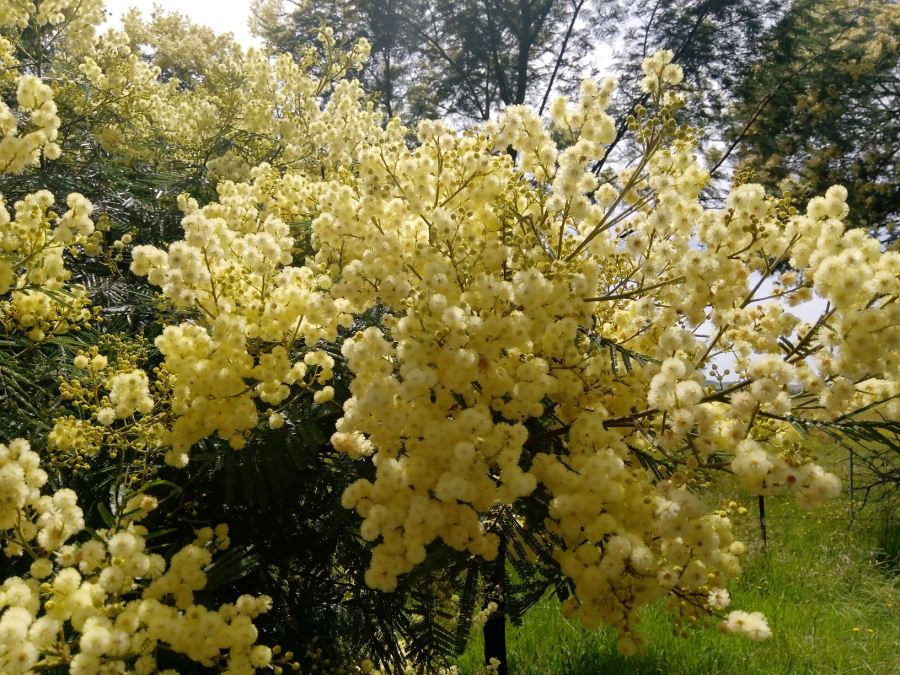 Blossoms were plentiful on Thurs ride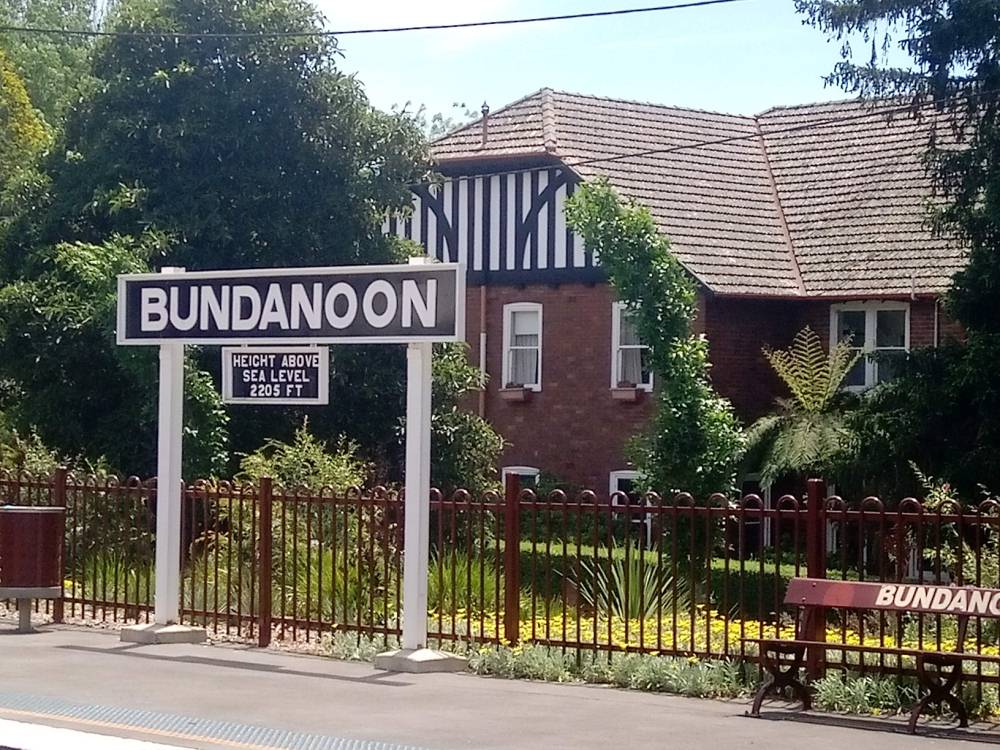 The Bundanoon train station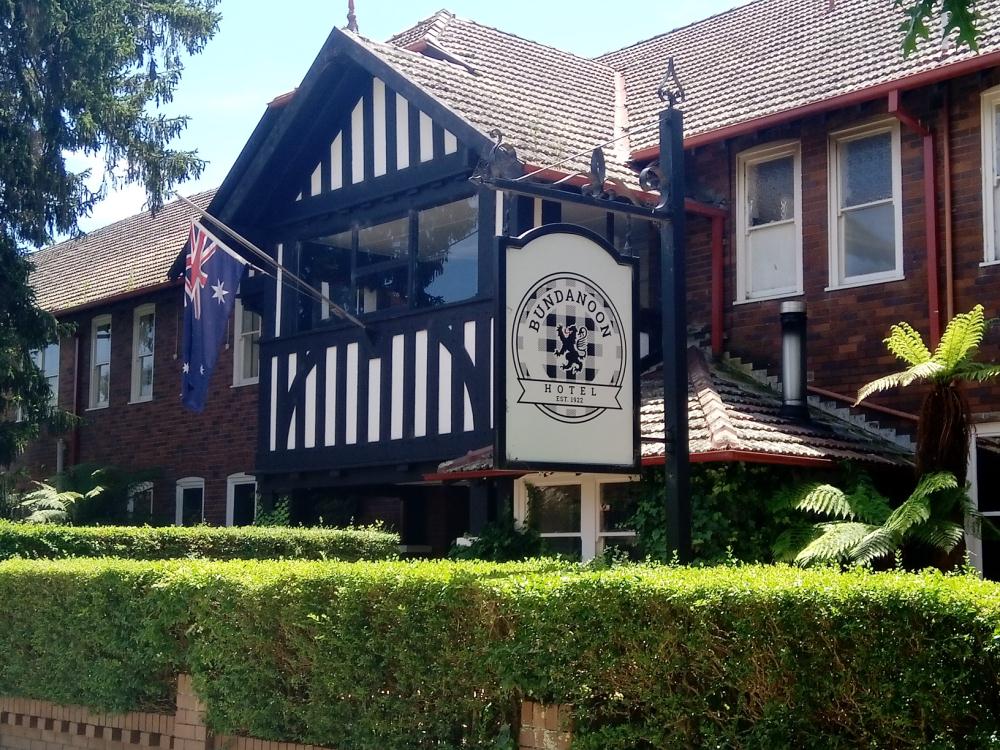 Bundanoon has a Public House for gentlemen to socialise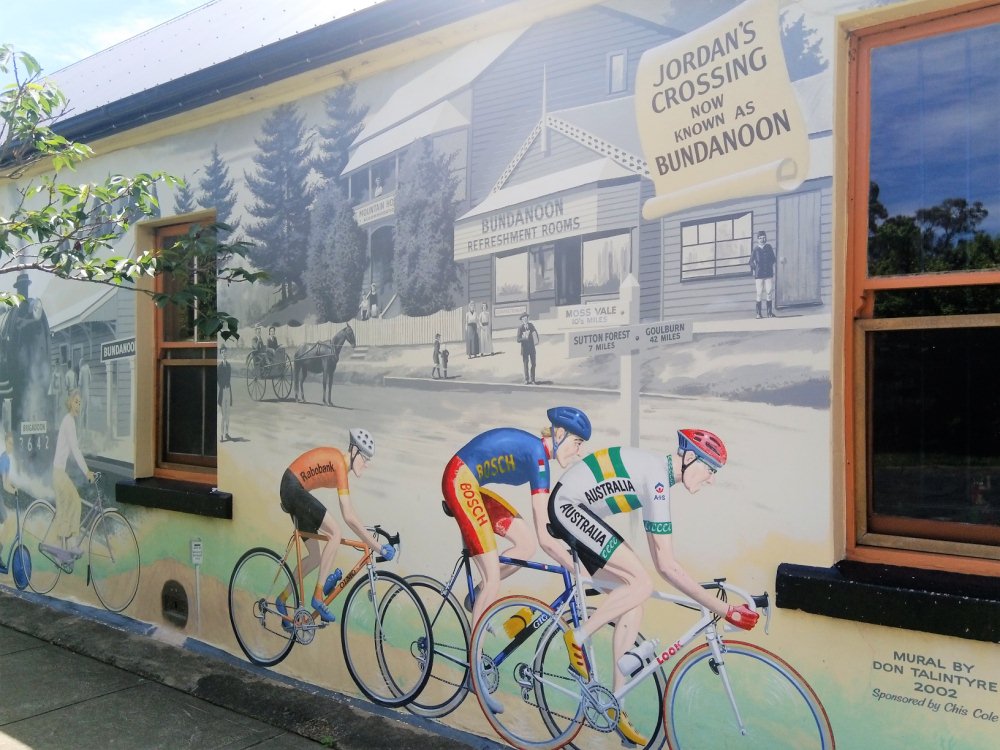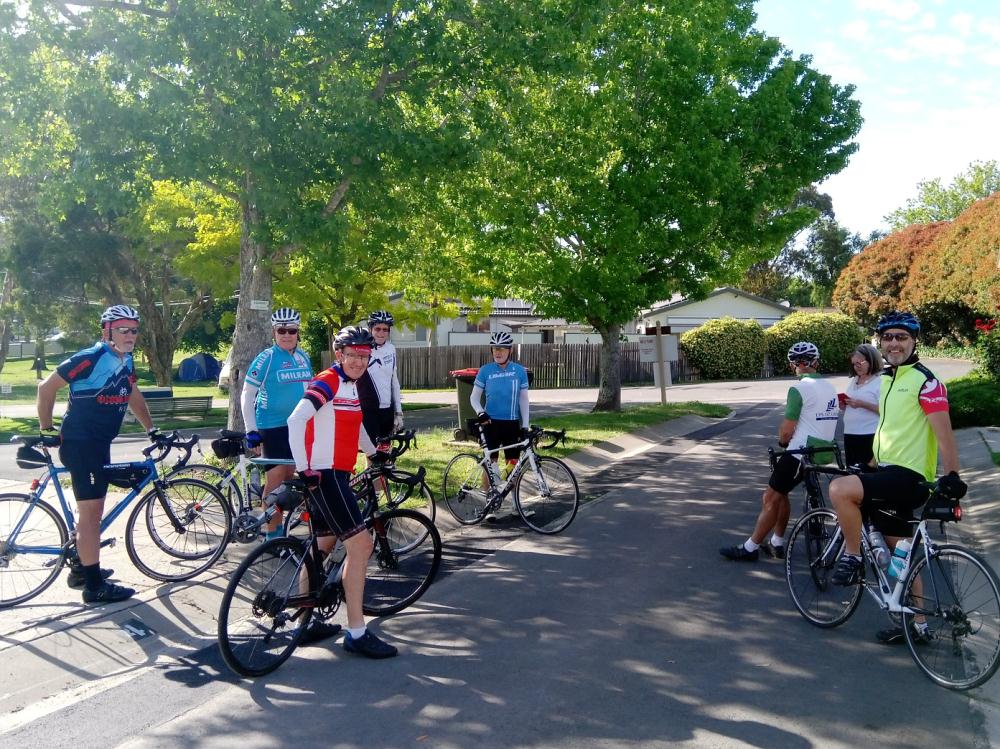 The rollout on Friday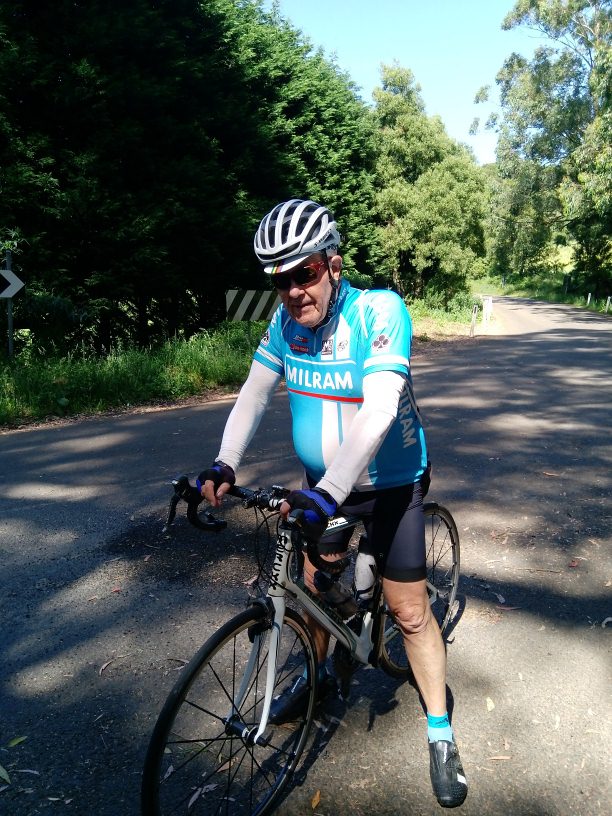 PapaBear appearing relaxed. Or far from it. Perhaps he was waiting for others to catch-up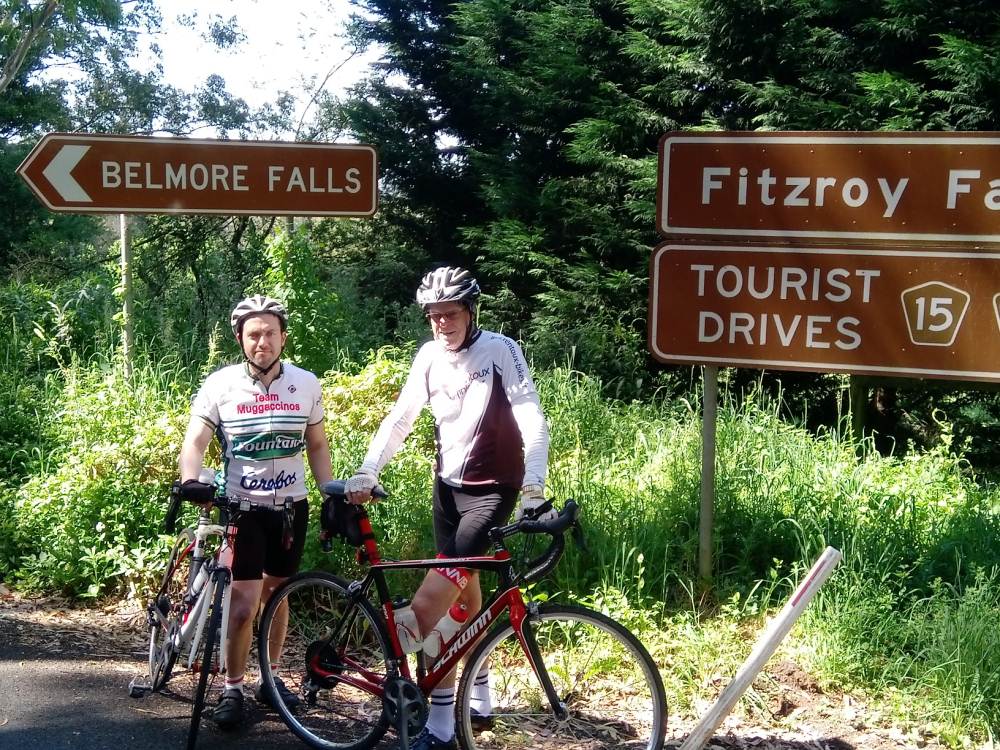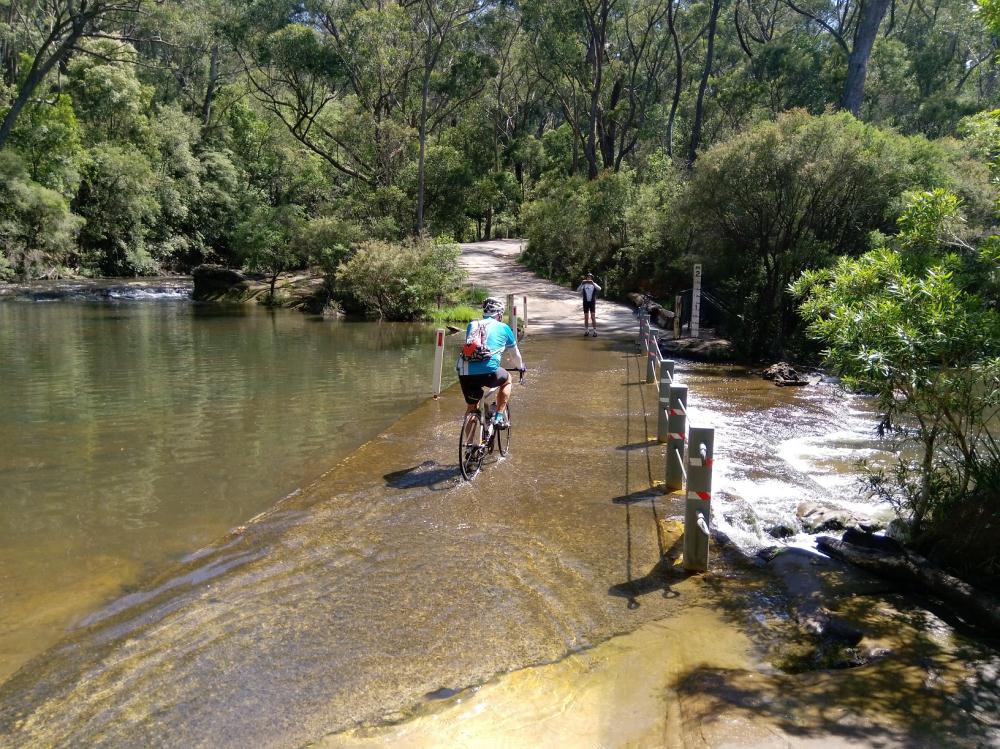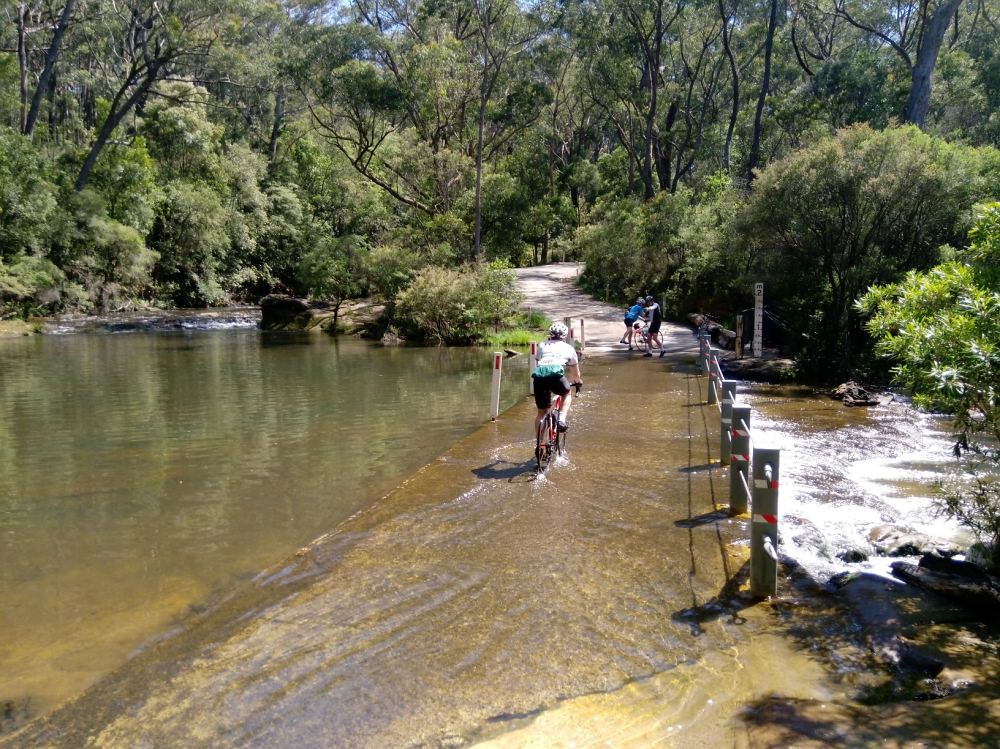 En route to Belmore Falls on Friday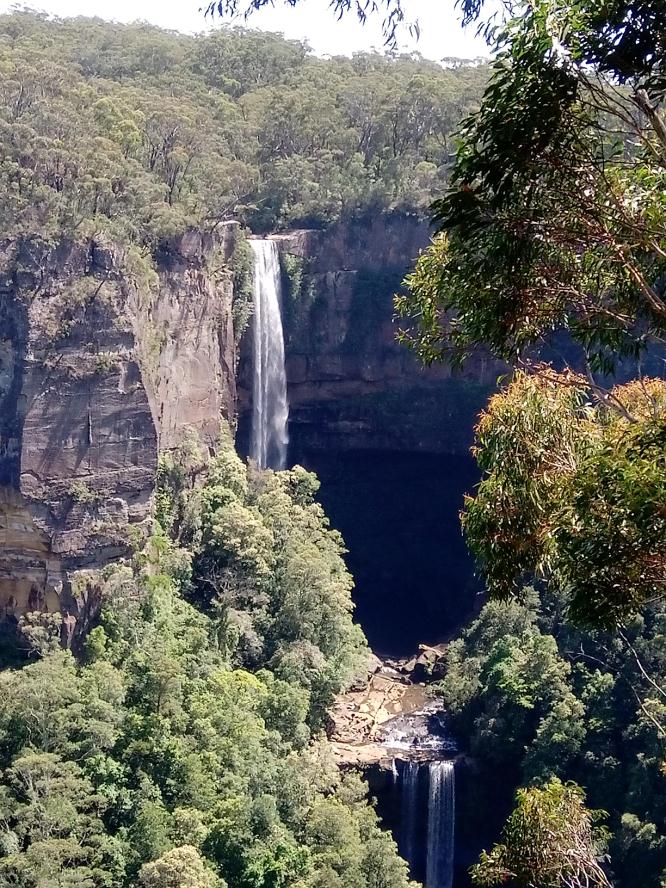 A view of Belmore Falls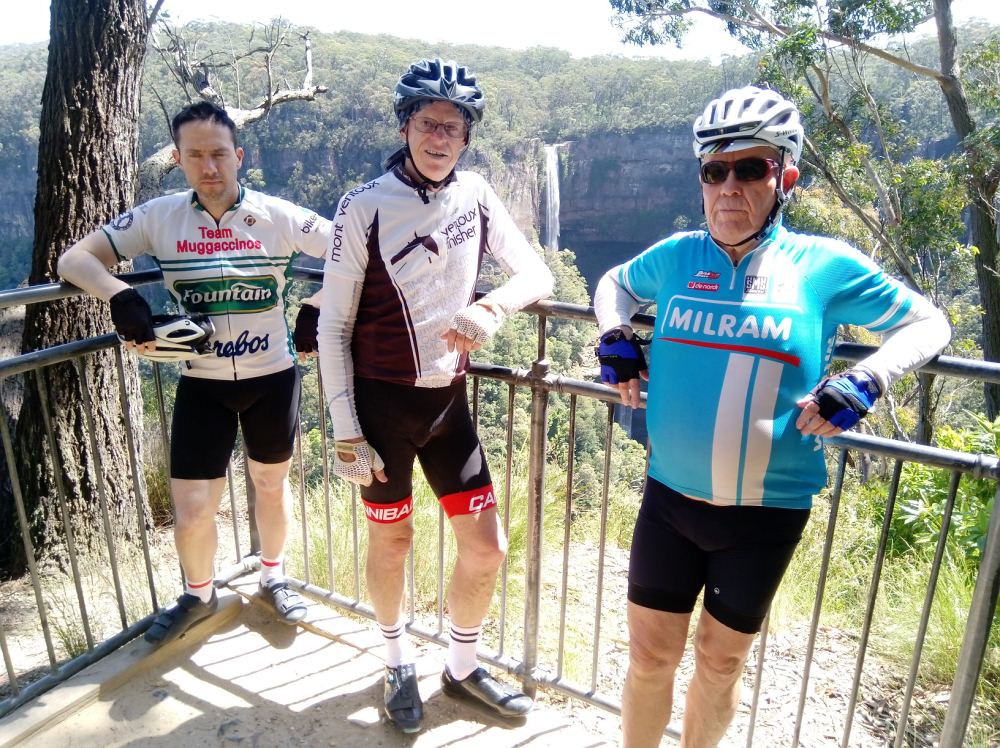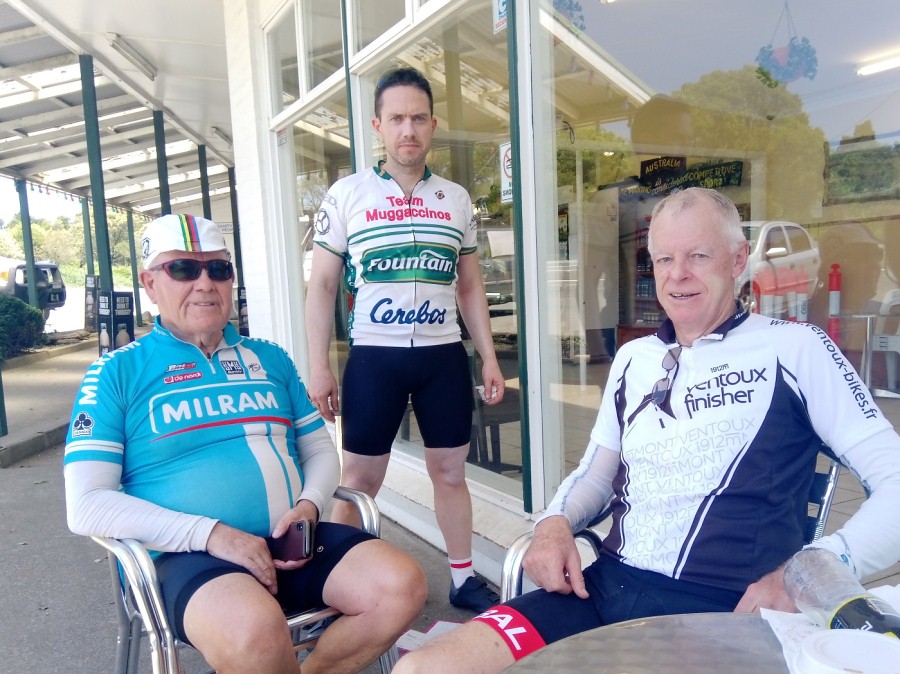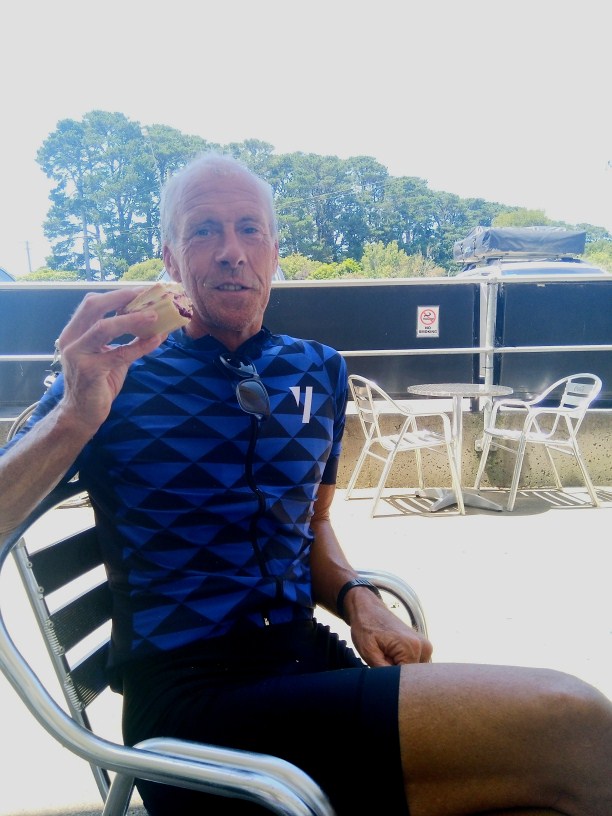 Above two pics at Robertson Pie Shop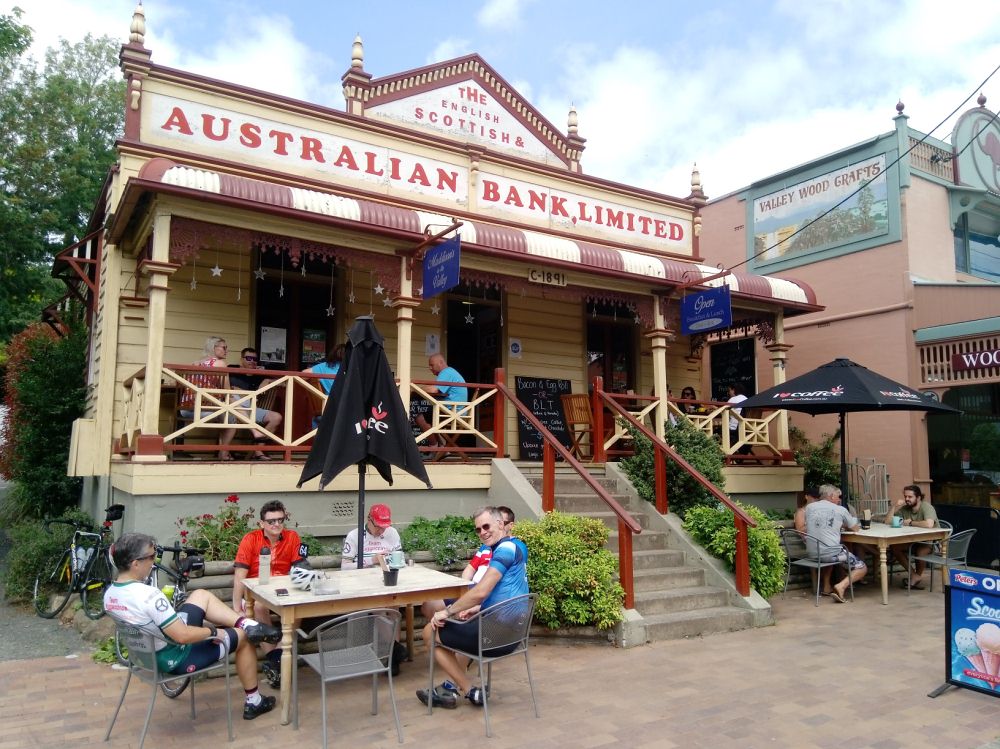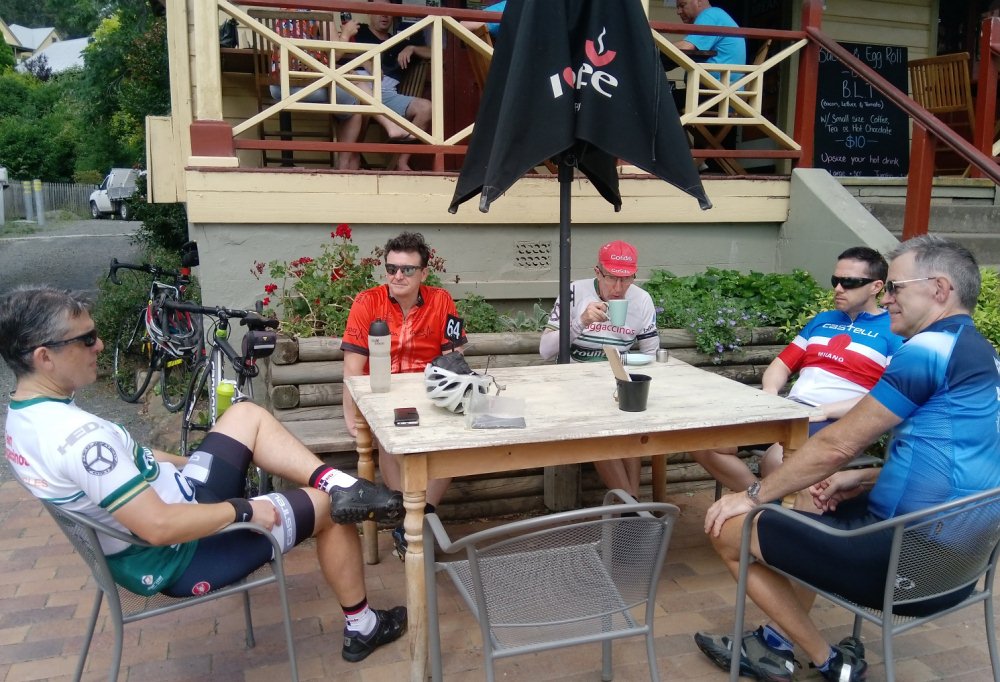 Above two pics at Kangaroo Valley on Sat.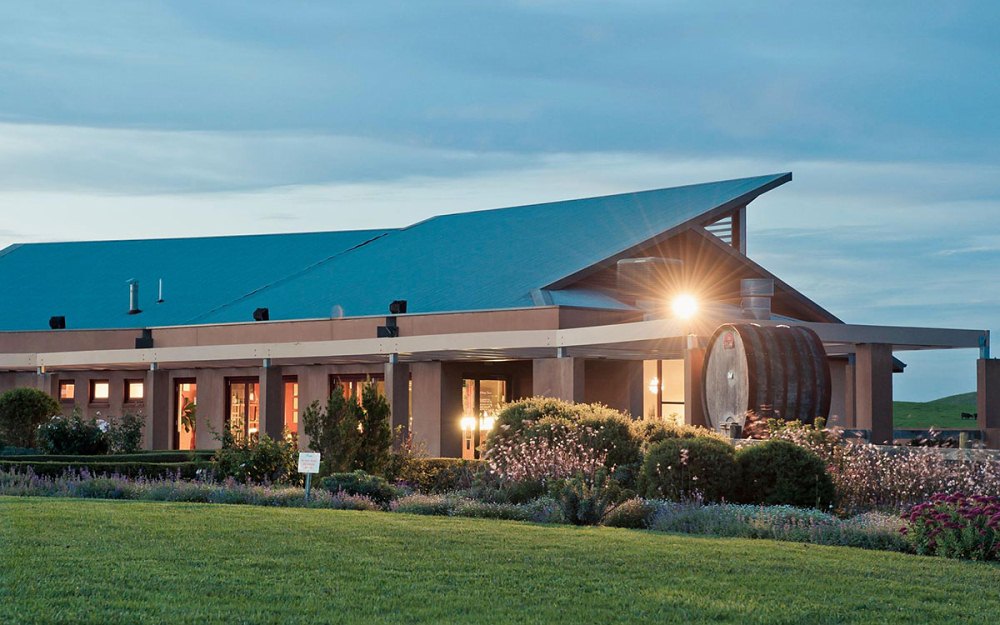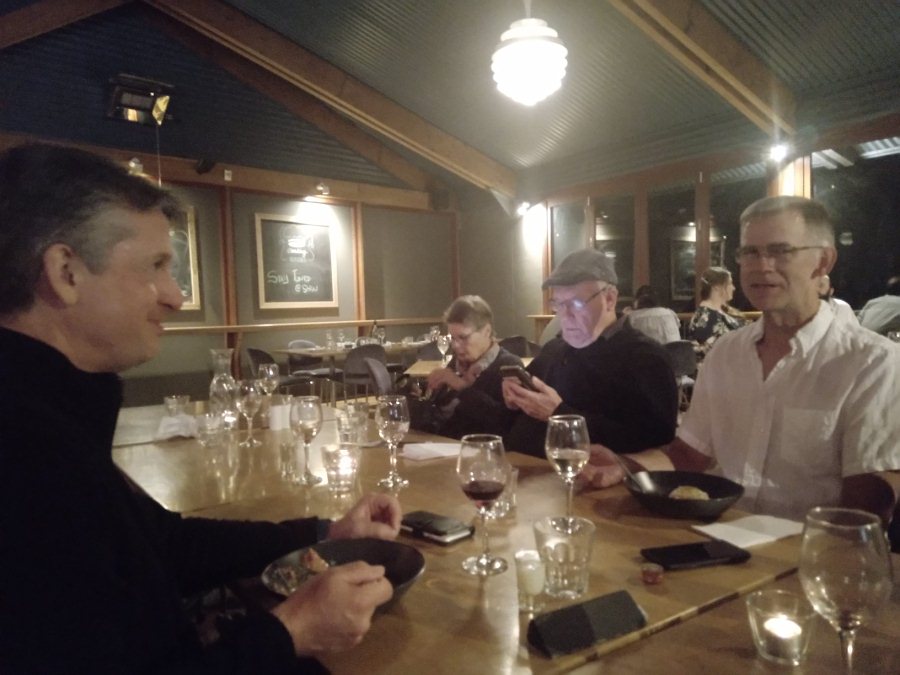 Din dins on Friday night at The Southern Highlands Winery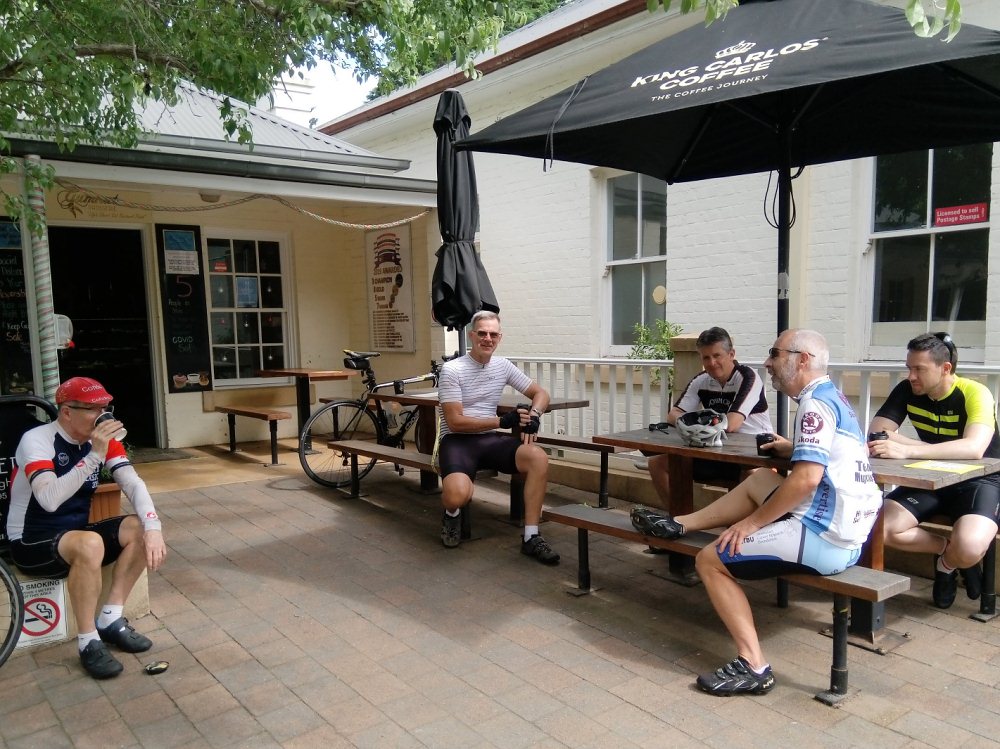 The Berrima Patisserie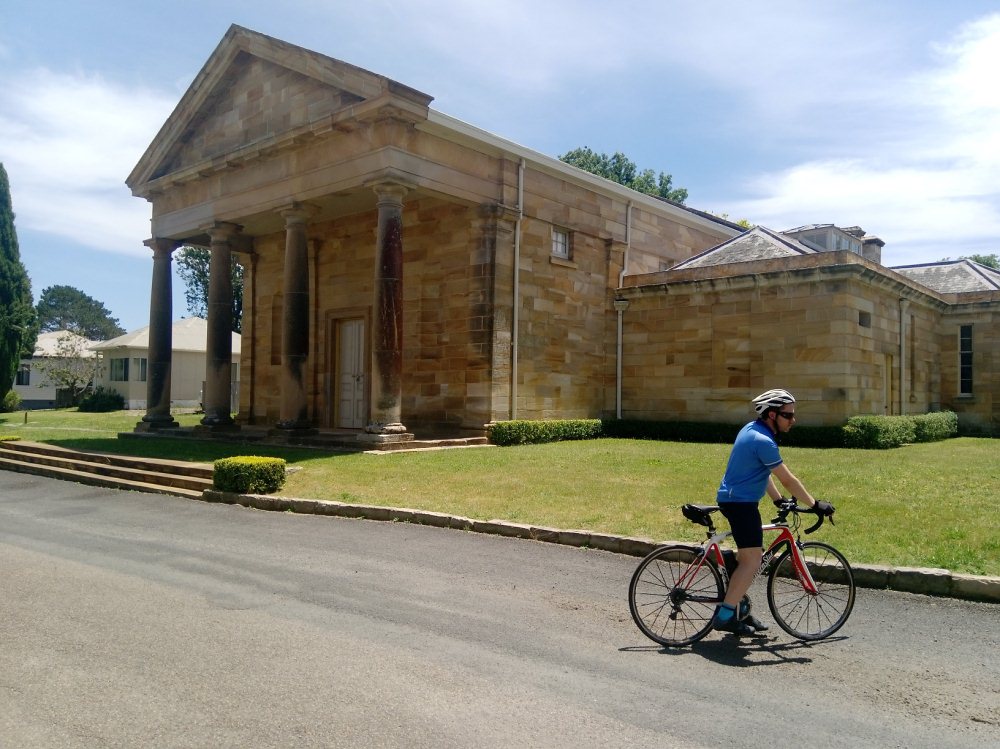 A regal building in Berrima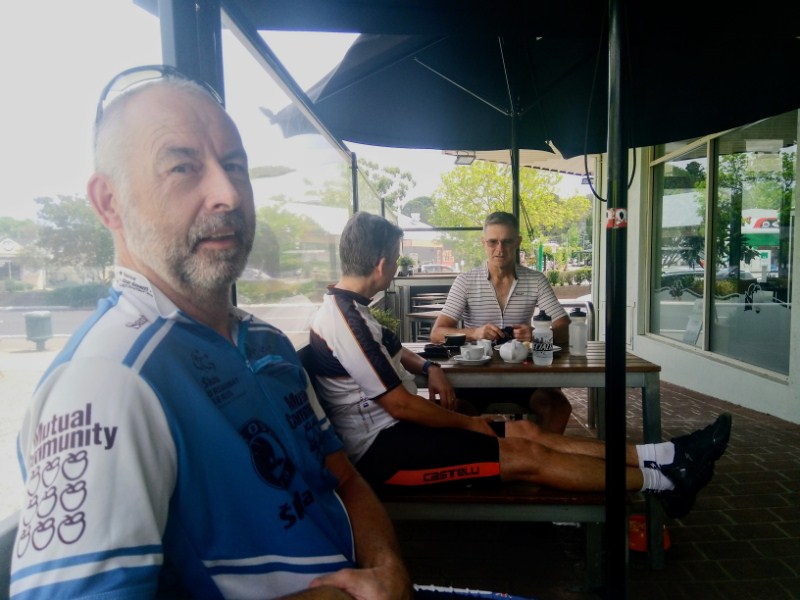 A Nosh Stop in Mittagong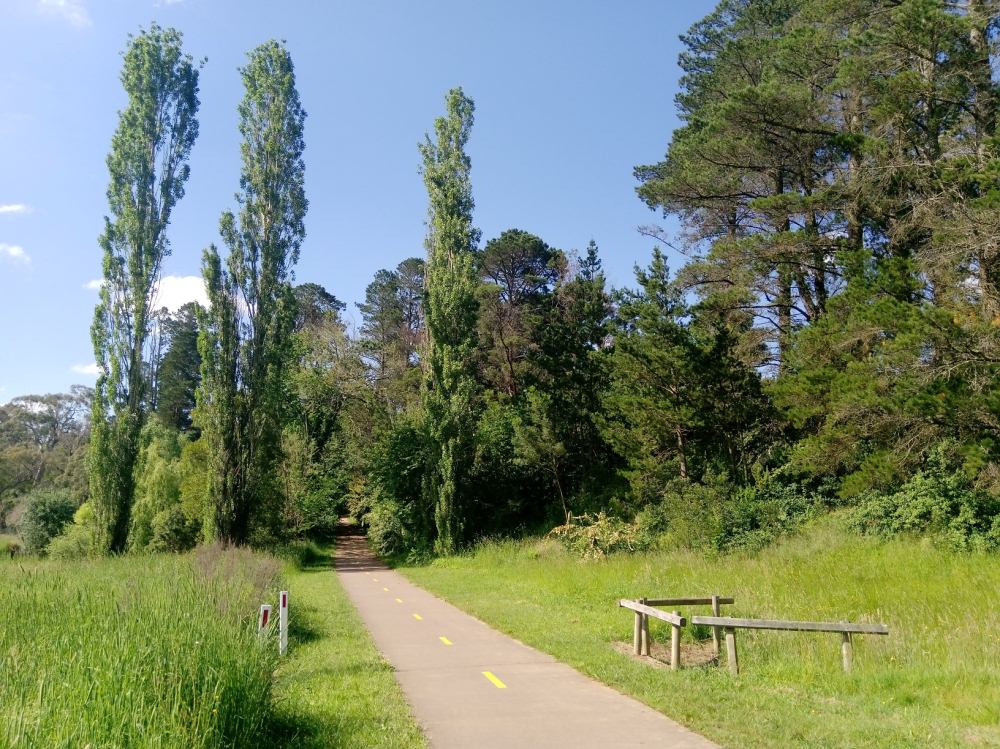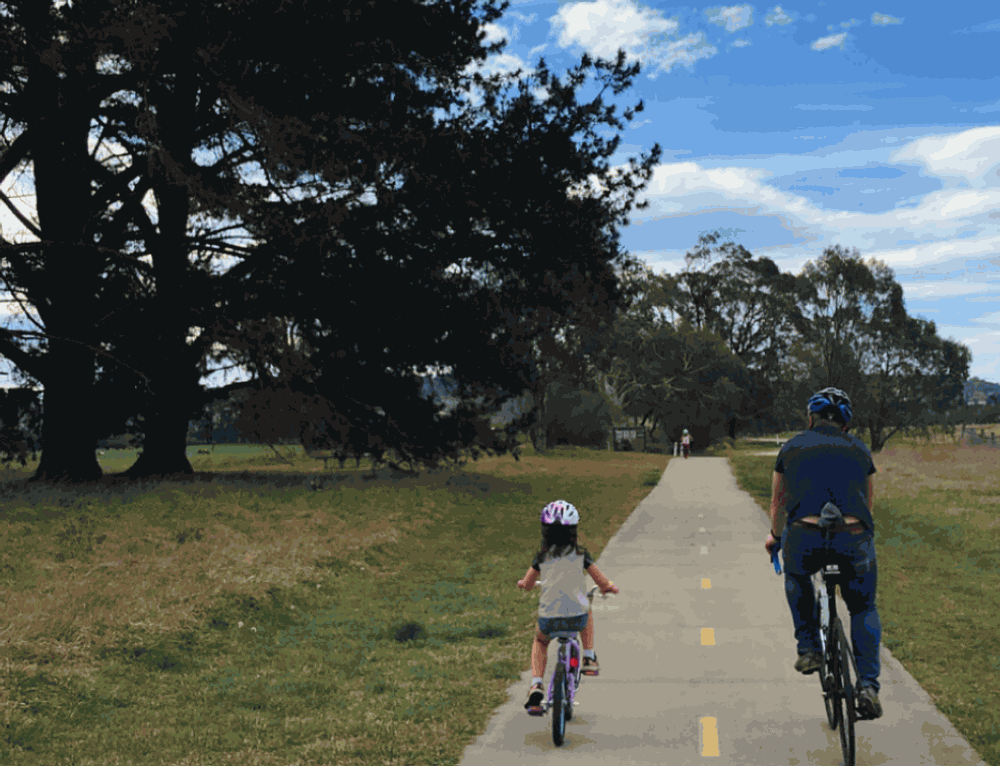 Two pics of the Bong Bong Bicycle track. A safe way to cycle from Moss Vale to north of Burradoo, thence follow the train line on backroads to Mittagong
A few pics from BankTeller below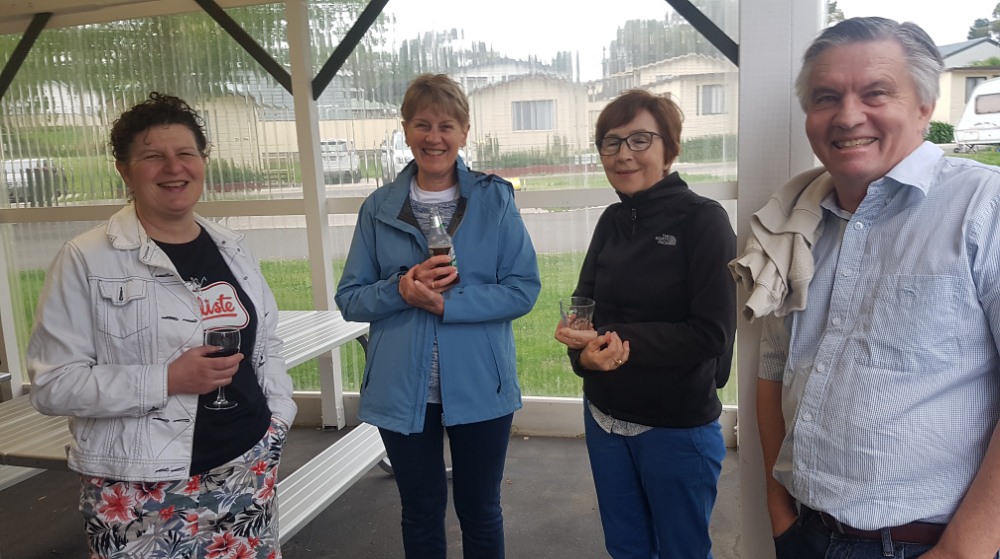 Gabby, Margaret, Helen and David appearing cordial at our familiar Camp Kitchen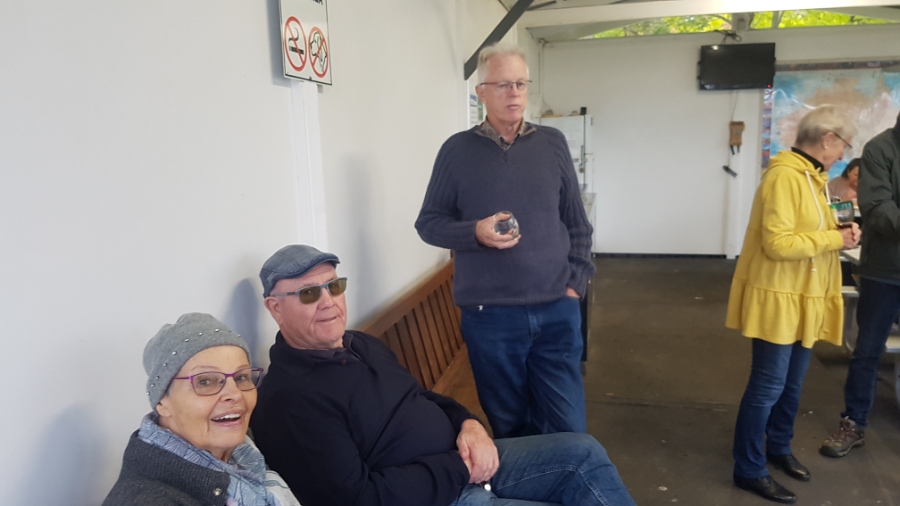 Lots of affability, perhaps because no one had the energy approaching After Dark to be otherwise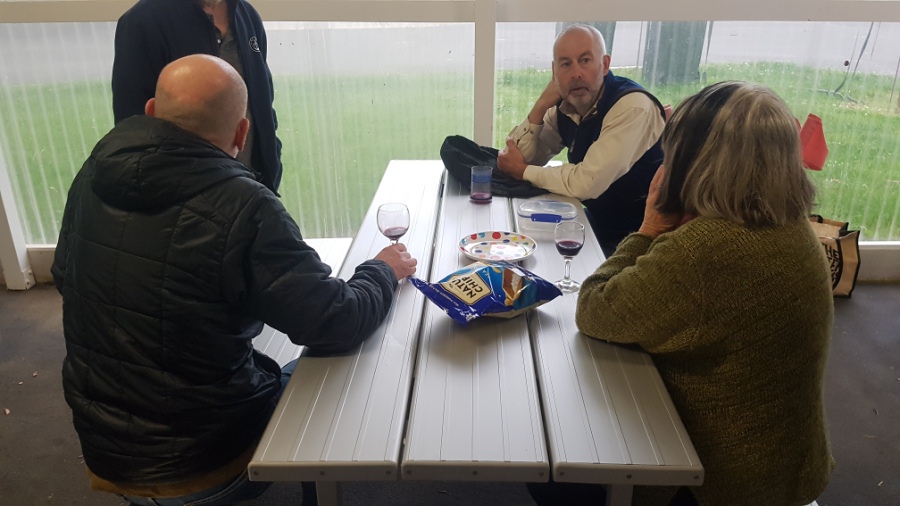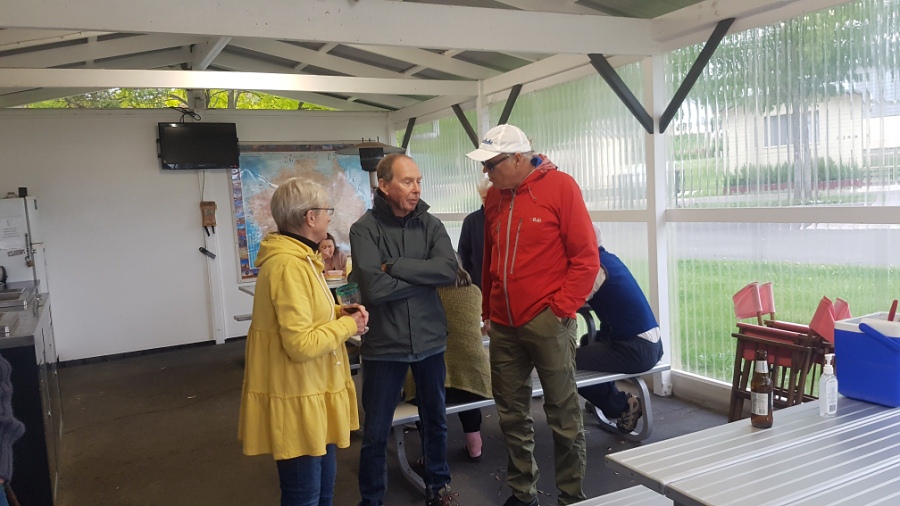 Eliz aka Not-Normal-Nonna, Pacific Pete and Bazza also appearing cheerful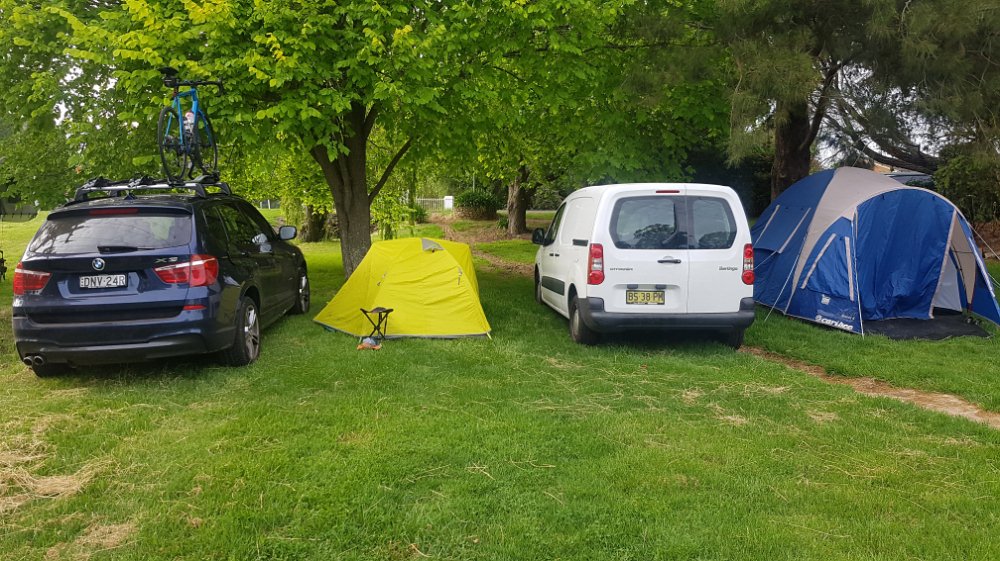 BankTeller sleeps in his green sleeping bag in his blue tent to save money for beer during COVID restrictions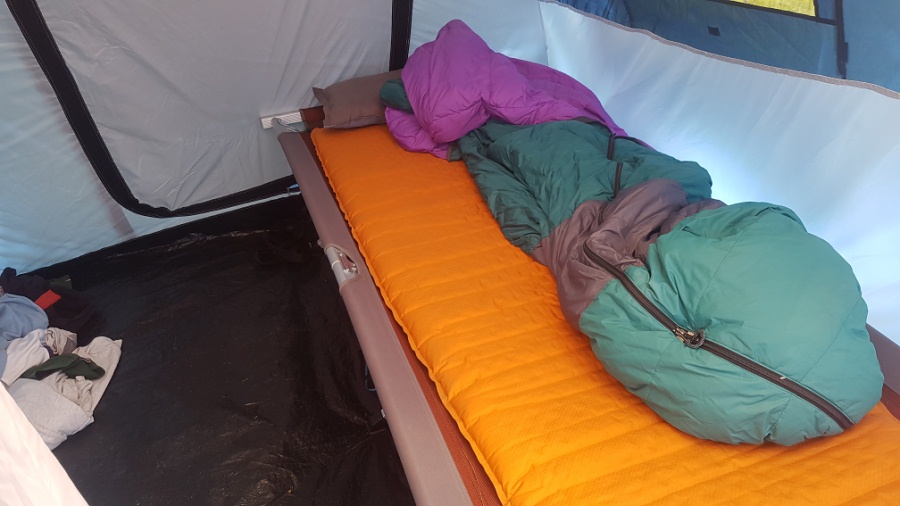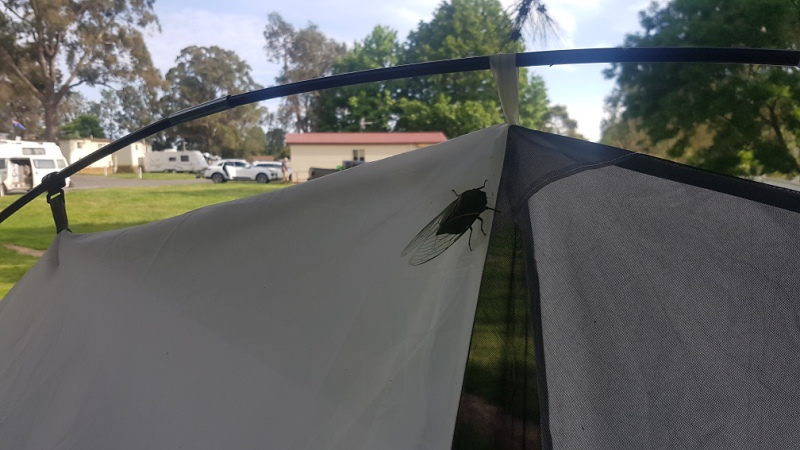 A Green Grasshopper cicada took a fancy to BankTeller's tent