In an era of hustle 'n bustle it's refreshing to meet a true "Hail fellow well met" - the genuine article - a Real McCoy.
Contemplative and reflective, Pete proved his metal when he became the second Muggaccino to come-a-cropper just after Christmas in '98 when he over-cooked Amen Corner in the initial decent into Bobbin Head.
Pete, had a plate and two pins inserted in a busted hip the night of his bingle and re-joined the gang nine weeks later displaying a bit of a limp, but importantly his legendary hill climbing prowess was still there.
The limp has gone, but phlegmatic and laconic Pete hasn't, being one of Muggs' stalwarts, albeit a tad slow to arrive on those really chilly mornings in mid-Winter.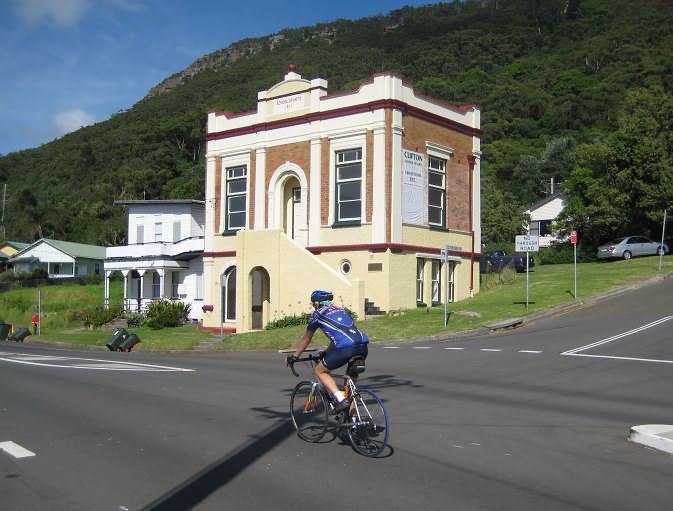 Passing pristine Scarborough, Jan 2008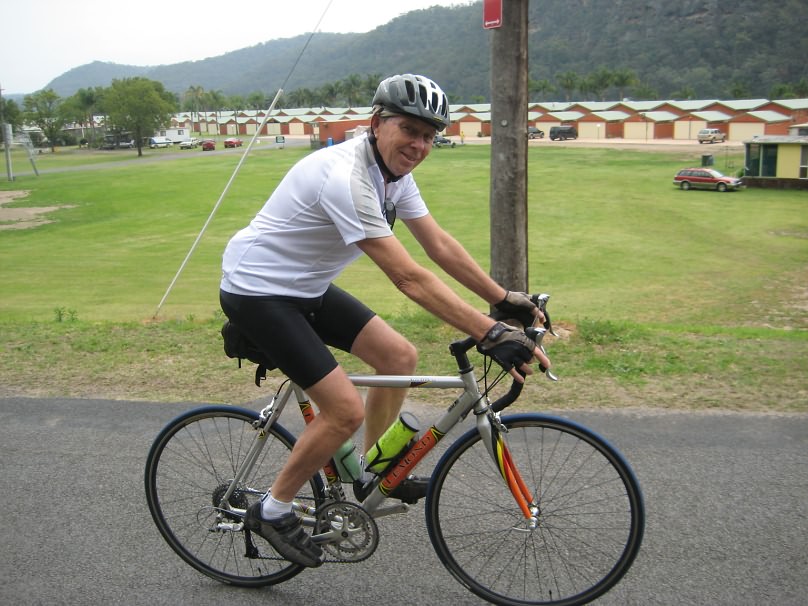 Nov '09 at the Hawkesbury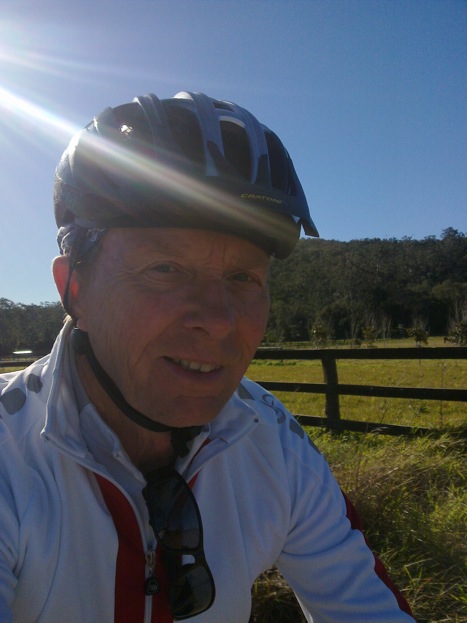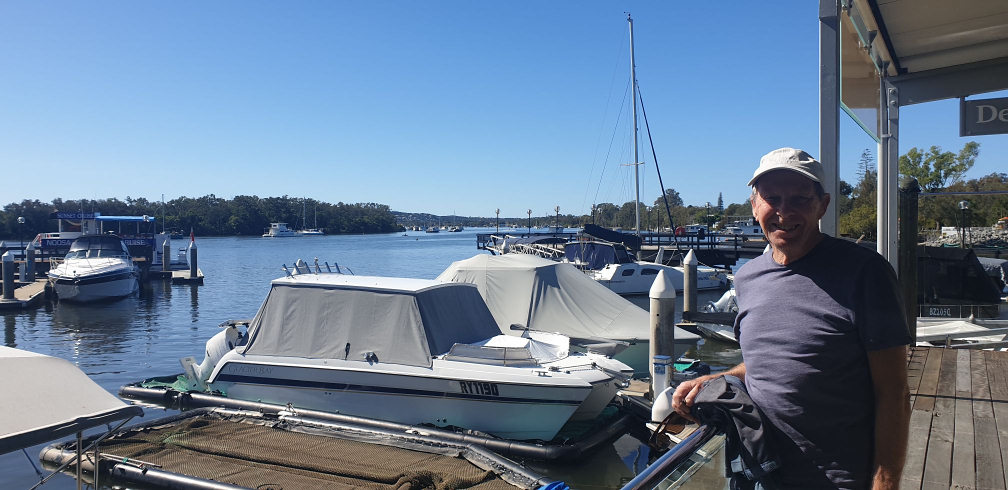 PacificPete's balmy backyard at Tewantin - Aug 2022