Welsh Widget
Blushing Brenda, alias the Welsh Widget, from east of the Old Dart. A pocket size dynamo who Ė
¨ fires on the flats;
¨ hammers in the hills; and
¨ and still finds the stamina to smile during the stops.
Widget, one of the original Sunday morn' crew who has completed several 200km Audax Alpine Classics and 150km Fitzís Challenges, oftened chronicled a post-ride rap-up for The Bullsheet, including a trademark poem - not an easy chore on a Sunday night after pushing pedals all Sunday and going gaspers at the Nosh Stops, when she ain't dispatching scones 'n jam to the breadbasket.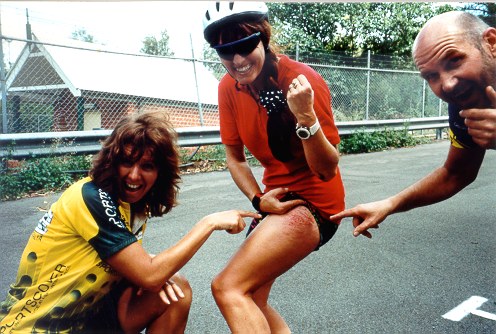 Back in '97 Widget 'came a cropper' at Amen Corner - the first dogleg left in the decent to Bobbin Head - same corner that Pacific took a bad spill in '99 necessitating a plate 'n 2 pins in his hip. Post-ride back at Turra' carpark, two fellow crew Silvia and Siggy didn't seem too upset at Brenda's Bruise.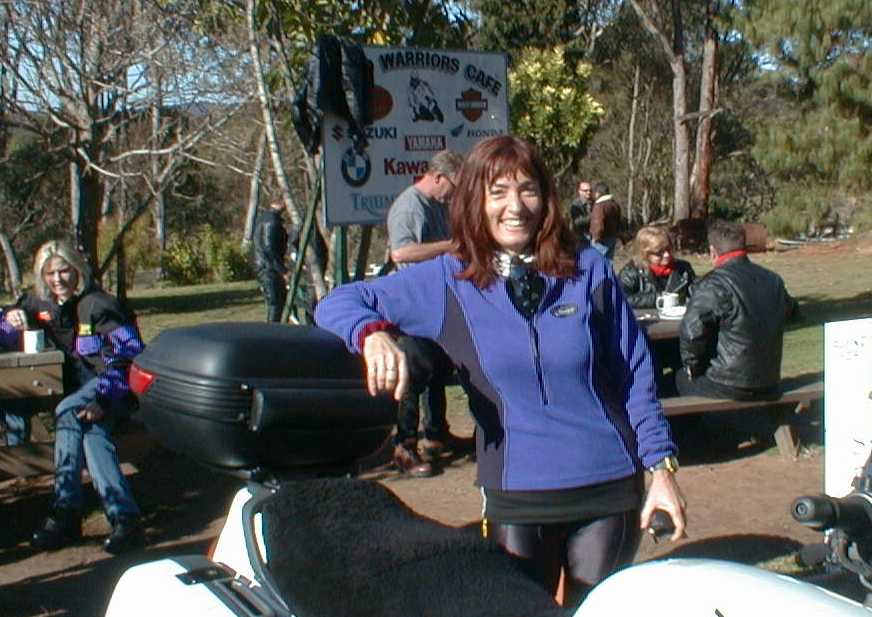 Brenda at Mt White - looking for an easy way home