| | | |
| --- | --- | --- |
| <![if !vml]><![endif]> | Koala Bear | <![if !vml]><![endif]> |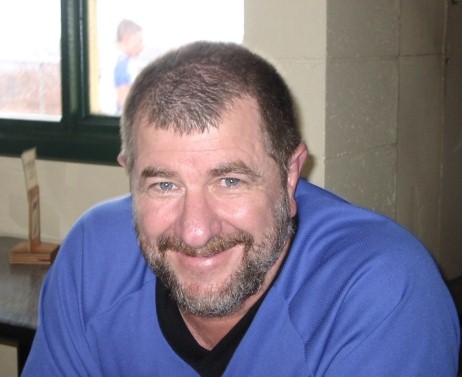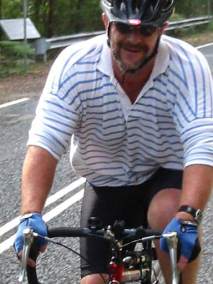 With a smile like a kindly Koala, Gene, yet another IT Nerd, could be an 'endangered species'. With his kids "all grown-up", he might 've been left alone to eat roots and leaves and grow old gracefully. But rather Gene, like a lot of us, is 'hell-bent' on getting/staying as fit/strong as possible, 'cause "you last longer that way".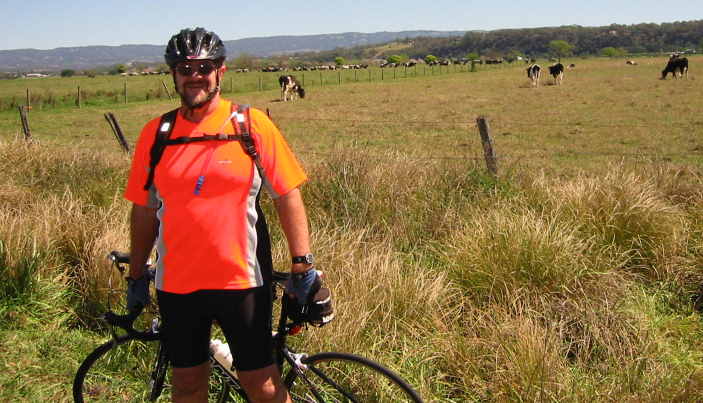 Gene looks as cheerful as a pig in mud in the above 'n below pics, and with good reason, 'cause he was showing Bank Teller is own backyard, at least the paddocks he used to roam as a scrawny sprog growing up in Nth Richmond. It was a bonza Spring day after the best rain falls in too long. But the gods weren't overly kind to Koala Bear, as suffered three flats during our romp thru the Richmond Lowlands amidst Friesian CoMows and Polo players. But Geno exhibited the patients of Jobe in just fixin' 'em, and not whingeing, whining and waling about cursed band luck.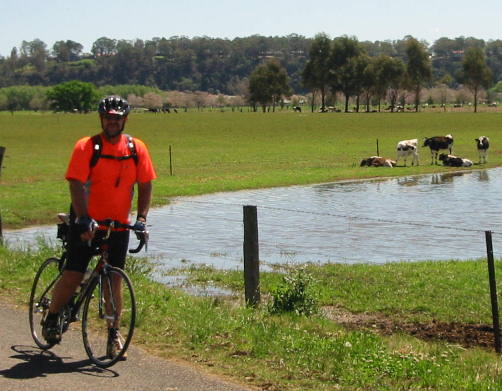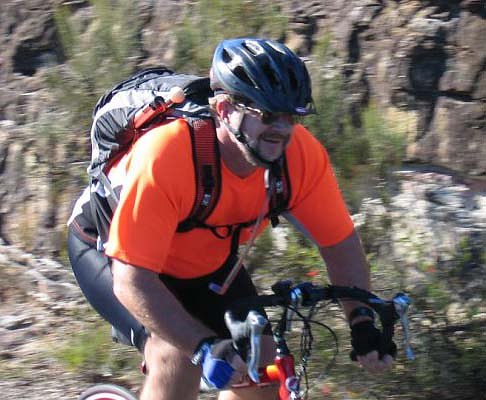 Gene aka KoalaBear full-throttle coming out of West Head on a corker day circa late Autumn 2005. Dead-set that behemoth in pastel orange with the dorky Camel Pack was going like shit out of Shanghai out of West Head, as though there had been a quantum "rotten egg gas leak" on the headland. Gene wasn't the only one going gangbusters, as shortly after Smurf 'n Yamaha similarly breezed past with the pedal to the metal.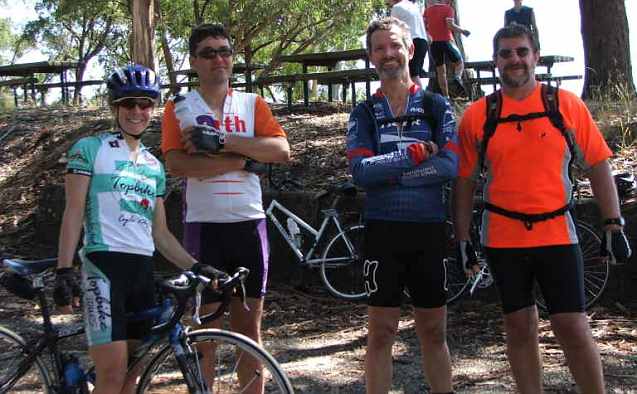 Tawonga Gap lookout circa Jan 2004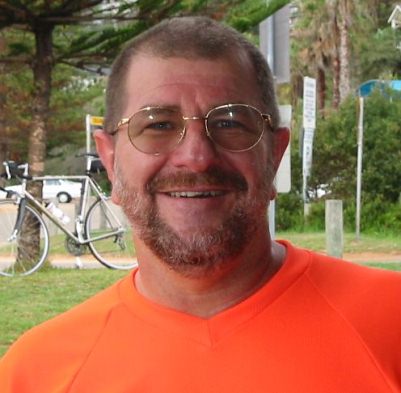 Gene at Whale Beach circa 2005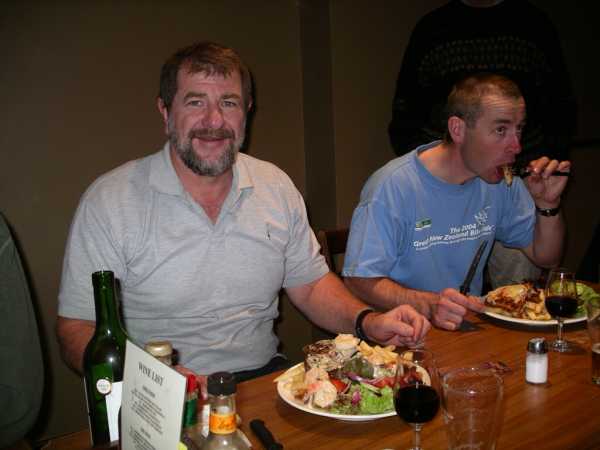 Pigging-out at Wyong w'end circa 2004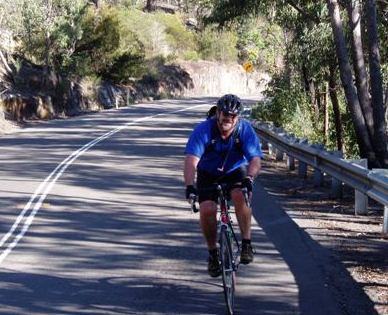 Scaling Galston Gorge circa May 2005