Tour de Woolloongabba - 4th Cricket Test - India v Aust - arrive 10am Thurs morn' 14th Jan to play golf that arvo. Fly home Monday arvo 18th Jan 2021 - 4 nights accommodation
4th Test starts on Friday 15th Jan at 10:30am at The Gabba and finishes on Tues 19th Jan
Three Precedents that attendees behaved themselves most of the time
1. Adelaide in Nov 2016 - attended 1st Test against South Africa, visited Adelaide touristy thingos and played two rounds of golf - 9 attendees
2. Brisbane in Nov 2017 - attended 1st Test against England, touristy stuff and play two rounds of golf - 10 attendees
3. Canberra in Feb 2018 - attended 2nd Test against Sri Lanka and played two rounds of golf - 12 attendees
Again staying at the Chino Hotel, 19 O'Keefe St, Woolloongabba Qld where 10 of us stayed in Nov 2017 to watch Aust play England:
"Located in Brisbane, the aparthotel is close to the city's attractions such as Brisbane Botanic Gardens, Mt. Coot-tha, St. Helena Island, South Bank Parklands and Roma Street Parkland. Buranda train and bus station are just 400 metres from the city hotel and Brisbane International Airport is approximately 20 kms away. This brand-new hotel offers stays from one night to one year, with rooms ranging from studios to two bedroom self-contained apartments, the hotel suits everyone's accommodation needs. At leisure, guests can use the outdoor swimming or relax in the spa which offers a range of treatments. There is also an on-site gym. The restaurant and bar serves tasty breakfast for guests to start their day. The restaurant also serves lunch and dinner along with a delicious à la carte menu. Guests that stay here are provided with all the comforts of home in a stylish and modern hotel."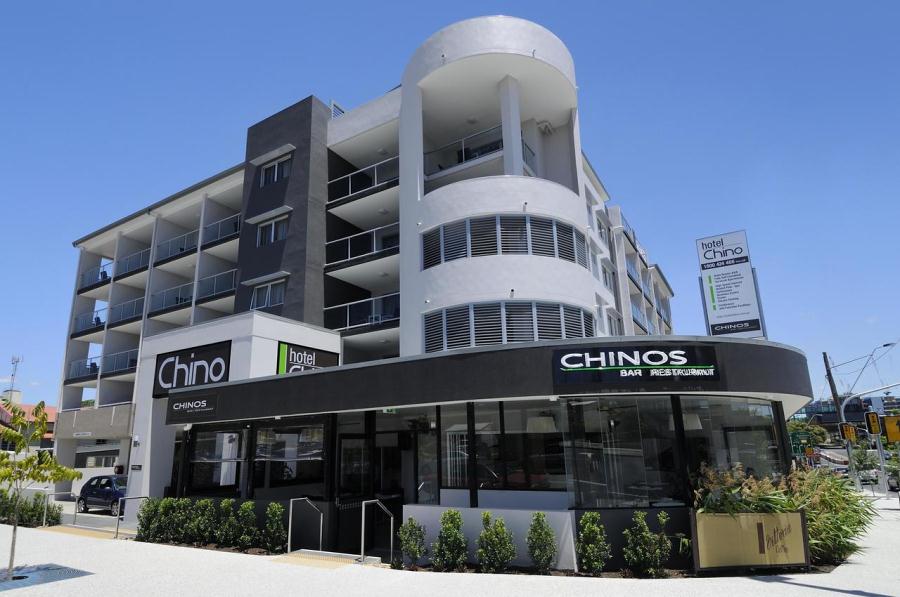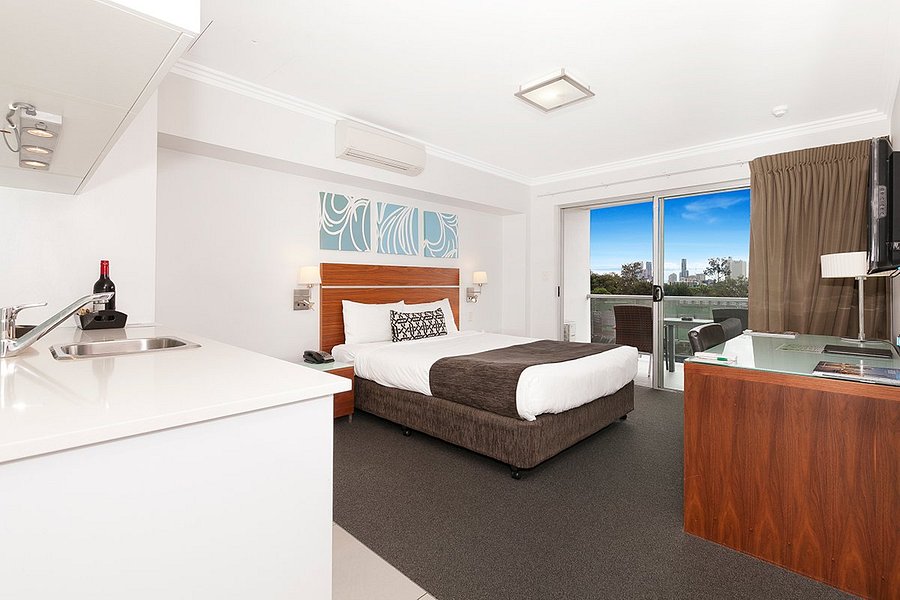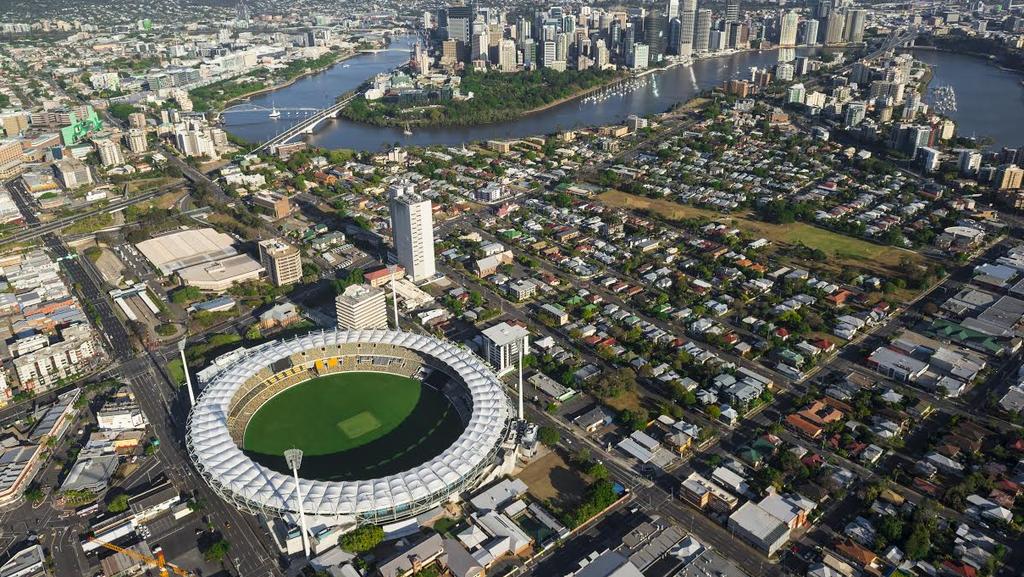 The Gabba is in Downtown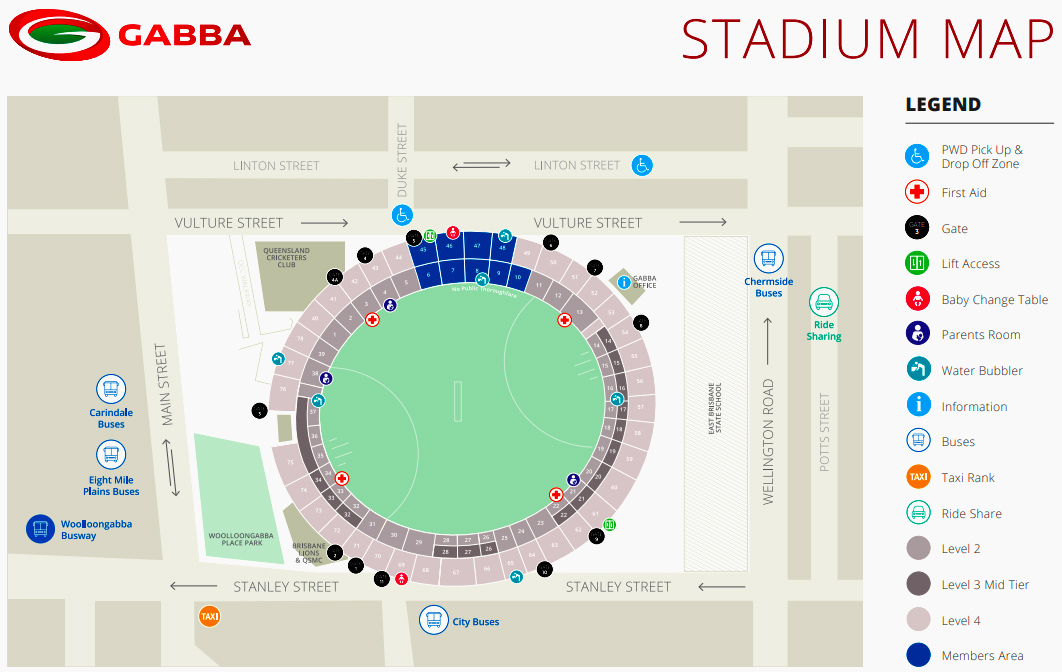 Cricket Australia's webpage informs that tickets to the 4th Test from 15 Jan '21 at The Gabba will be on sale from Wed. 30 Dec '20. Previously Gold tickets cost approx $80 per day. BankTeller will only attend Saturday's play at the Test Match - Day 2, 'cause watching on TV, or listening to Alan McGilvray and Lindsay Hassett, enables him to save his pennies for beer. As with previous visits to Adelaide, Brisbane and Canberra, BankTeller will book the cricket admission tickets that you request of him. But each attendee will book his own accommodation at Chino Hotel, or sleep in the park.
11 Top-Rated Tourist Attractions in Brisbane
Five nearby golf courses
1. Ashgrove Golf Course 863 Waterworks Road, The Gap (7km West of Woolloongabba) 07 3366 1842. Open for play to both members and visitors. Due to high volumes, bookings are essential. To book a tee time please call the pro shop. 18 holes costs $38 midweek and $43 on w'ends Cart hire is $40 Club hire is $25 Par 67
2. Indooroopilly Golf Course (11km south of Woolloongabba) on Thurs arvo @ $65, 'cause $75 on Friday and Sunday. Carts cost $30. Club hire is $60. Due to COVID, only members can play presently, but that restriction may be lifted by mid-Jan. Par 72
3. Bulimba Golf Course Quay Street, Brisbane (3km south of Woolloongabba) 07 3399 6524 No cart hire. Only 9 holes golf course, but playing it twice for 18 holes costs $20. Buggy hire is $8
Set of Golf Clubs with pull buggy - $20 - 18 or 9 holes

Pull buggy - $5 - 18 or 9 holes

Motorised Golf Cart - $40 - 18 holes

Motorised Golf Cart - $25 - 9 holes
5. Corinda Golf Course 375 Cliveden Avenue, Oxley Queensland (15km SSW of Woolloongabba) (03) 3379.7836 Only 9 holes golf course.