Cobbitty Café Patisserie 300 Cobbitty Rd - 4651.1717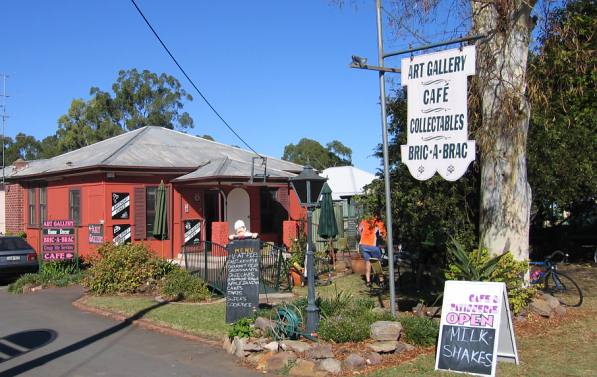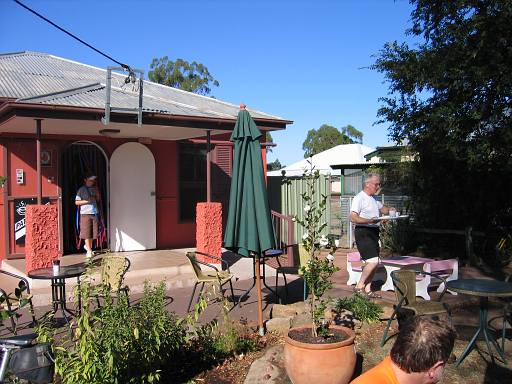 Muggaccinos have been infrequent visitors of this Nosh Stop at 300 Cobbitty Rd over the last 9 years. Back in '97 amidst much more humble digs, it was the Cobbitty Village Coffee 'n Tea Rooms, and on a freezing August morn', a dozen of us were huddled inside in much different setting. Elsa and Herve took over 3 mths ago and they have sunk a motza into Capex where the joint now shines like a new pin. The French cakes and pastries are a wonderment - too good to eat. But we still eat 'em.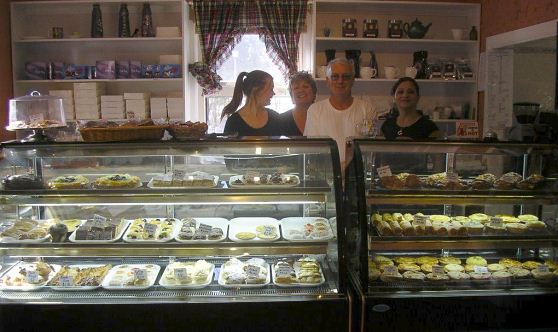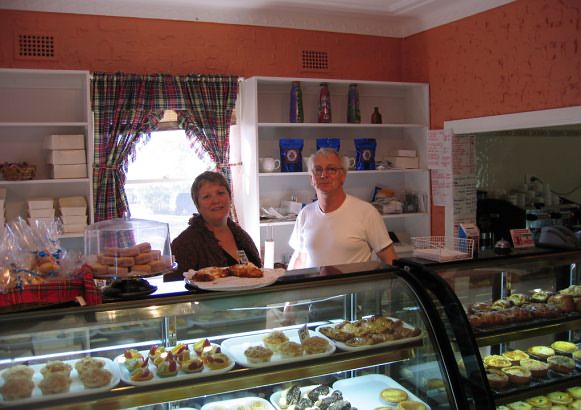 Proprietors Elsa and Herve Lamy amidst a veritable banquet of fine cakes and pastries.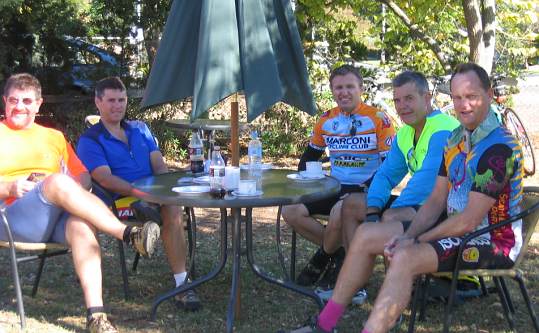 KoalaBear, TugBoat, Froggy, KitchenSlave and BankTeller 'posing for a pic' after filling ourselves on the cakes pictured above.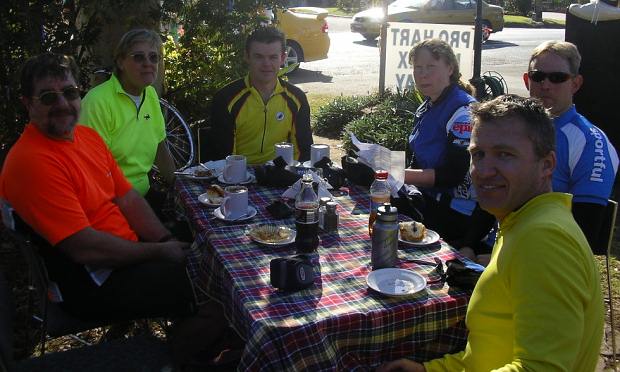 Gene aka KoalaBear, Ann Aka ToothFairy, Adam, Ann-Marie, Anthony 'n Angelo on our 2nd visit to Cobbitty