North Ryde - 3rd April '12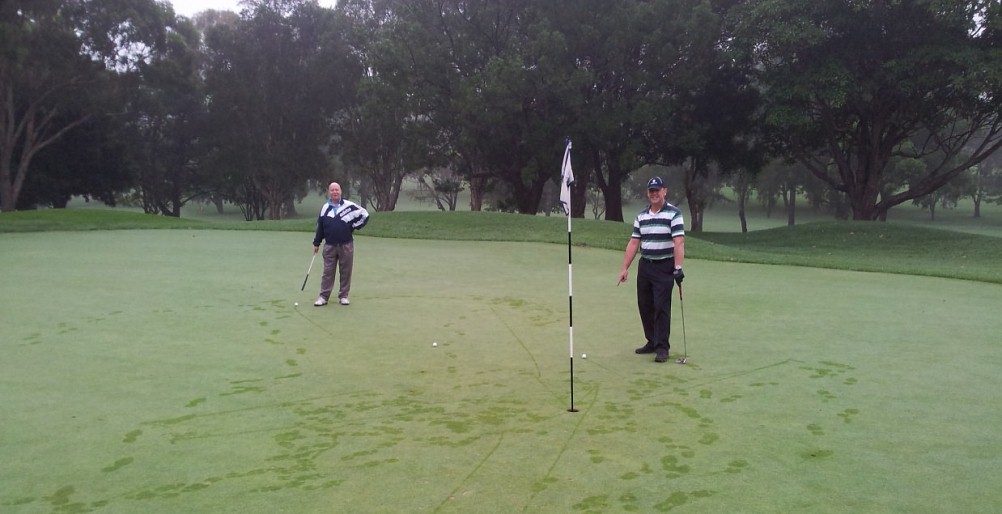 Why are these two Wally's so pleased that their 'balls' are on the green? 'cause this threesome, which incl'd Phil, managed to each hit the green on this Par 3.
That shouldn't be such a big deal, but it is, 'cause regrettably we are old and inconsistent.