| | | |
| --- | --- | --- |
| | L'Etape | |
At 7am on 20 July 2009 John aka L'Etape, along with 8,500 other endurance cyclists from around the globe, commenced the 17th annual 170km

L'Etape du Tour Mondovélo from Montélimar to Le Ventoux. The roads of the Drôme and Vaucluse led to the giant Mont Ventoux. Refreshment points were at Buis, les Baronnies and Bédoin as well as the southern façade of the Mont Ventoux. This 'climb of he amateurs' was achieved in an ambiance worthy of the Tour de France. Recently crowned French road racing champion, Dimitri Champion won the event in 5 hours 11 minutes. The 7,396 riders crossed the finish line and John was one of 'em.

The struggle up Mt Ventoux and enjoying the prized view at the top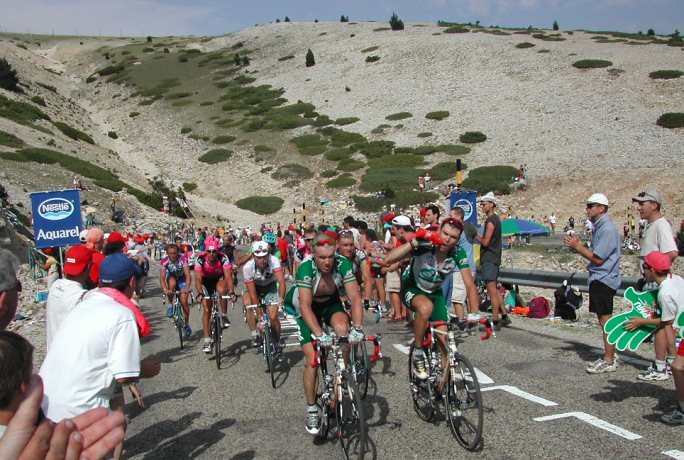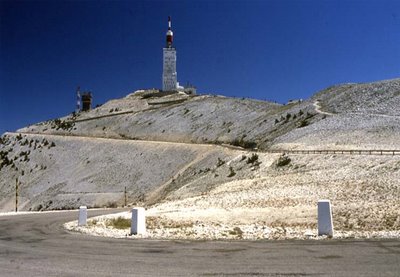 Stu O'Grady slogging up Mt Ventoux a few weeks later Another view of the top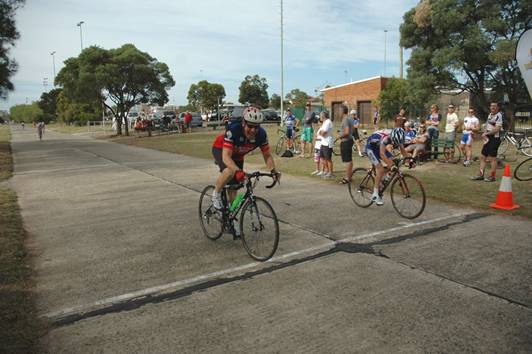 John and Greg aka Architect Too joined Randwick Botany Bicycle Racing Club to learn about road racing. Above pic of John winning D grade (24 km) at Heffron Park, Maroubra on 5 Dec 2009. Very narrow margin to second place but rest of bunch of 12 or so not within koowee.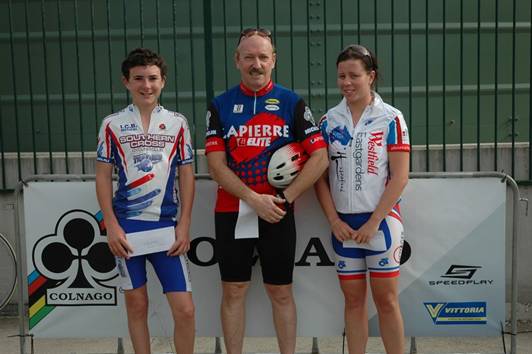 $30 prize money and kudos of beating some younger riders (some would say too young), was "kinda fun".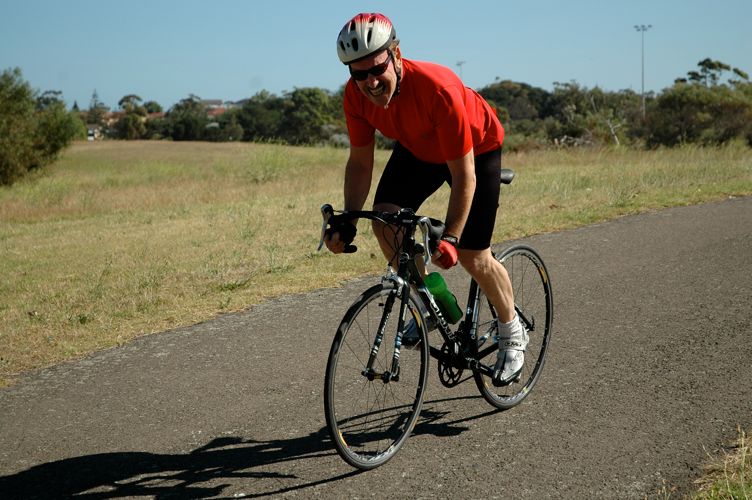 After winning D grade, John tried C grade on 12 Dec . Here he is by himself as he got dropped badly and finished last, 3 km behind the Peloton in a 28 km race. "Gees you can come down the totem pole fast. The Penthouse one week, the cellar the next"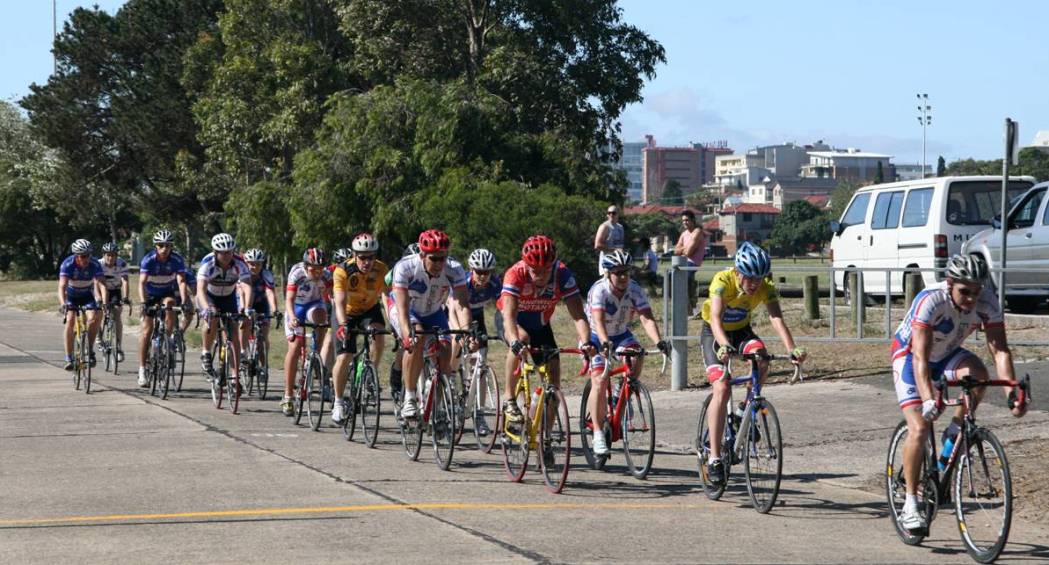 After losing in C grade, John went back to D grade on 19 Dec (mid field in yellow shirt). Greg aka Architect Too is towards rear of the field.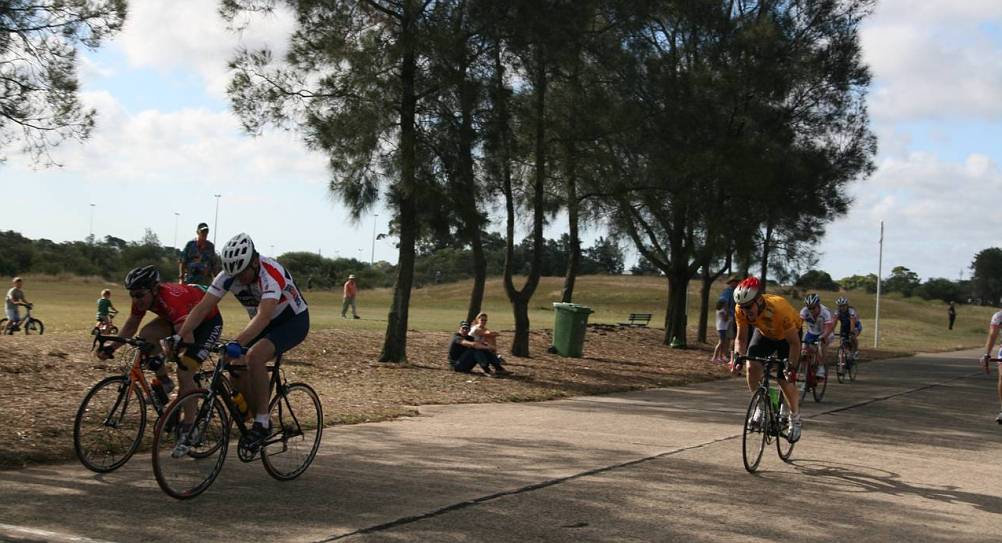 After being nicely positioned throughout race, John floored it in main straight but was run down by two dudes from Dulwich Hill and SCC. $15 prize money and a Xmas pudding helped soften the blow.