Jules - Kiwi Lass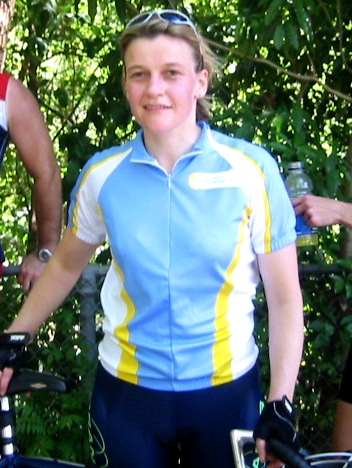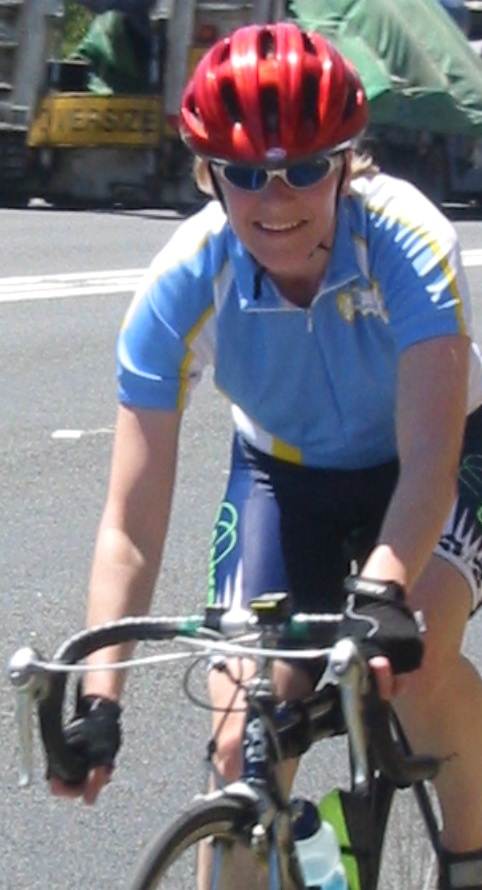 Below are extracts from Jules' e-mail of Sat, 6 Mar to Bank Teller who missed her recent wedding to Sean in Christchurch immediately after the recent South Island NZ Ride:
I was so sorry to here what happened to you, and you didn't get to see any of the cycle trip either.
It looks like I wont be doing any weekend rides this month either with work etc, and will then have to start out cycling at slower pace again.
I have popped in some wedding pics that I thought U might be fun for the web site.
Sean and I had a marvellous day and everyone including ourselves seemed to have a great party with us.
It was wonderful having so many of the Muggs there representing my cycling Australia friends.
Karen did an amazing job of making my dress and everyone commented on it.
Hopefully we will catch up soon.
Cheers
Julie Gardiner (still sounds funny)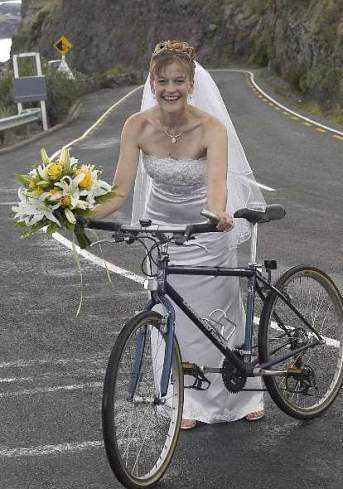 Jules' two clavicles (collar bones) in her above pic, are 'gun barrel straight', compared to Bank Teller's left one which, after different brakes, many moons apart, now looks like the route a drunk took to get over the mountains in the below snap.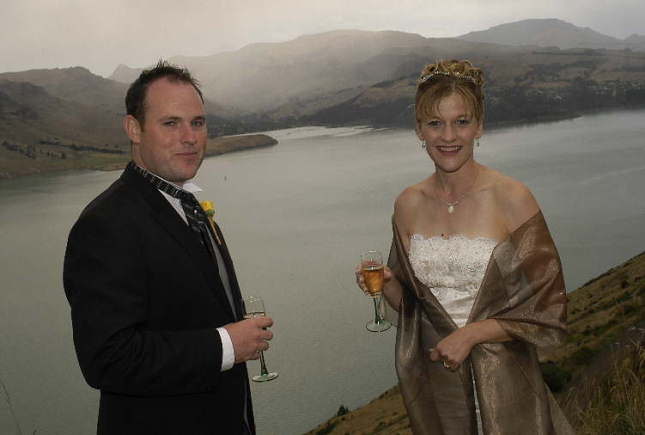 What an awesome backdrop for these joyous newlyweds.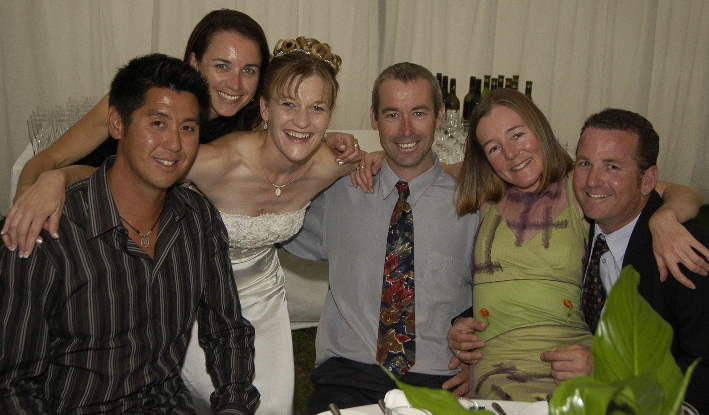 Smiles all-round for the above six cycling compatriots. First time we've seen Tornado and Printer donning their Sunday best with colourful necktie bibs. I guess ties weren't heard of when Samurais were parading around in colourful dress, intimidating everyone with their ostentatious, sharp swords.
"Sarah Gardiner...born 2:21 PM ...51cm...7 pound 14oz or 3.585kg's..(well done Jules)..I'll bet ya that climbing out of Bobbin Head was easier. Both new Mum and Dad are both well.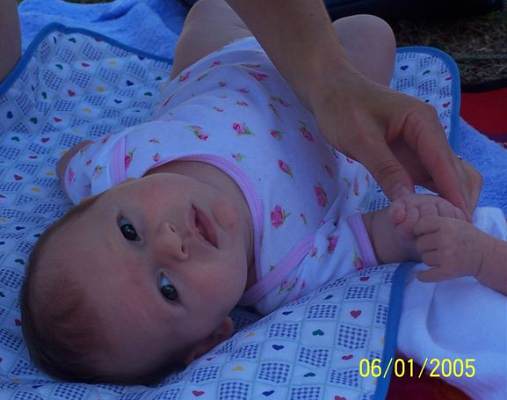 ----- Forwarded message from julie mclaughlin <hugbuh@yahoo.com> -----
Date: Mon, 31 Jan 2005 20:41:03 -0800 (PST)
From: julie mclaughlin <hugbuh@yahoo.com>
Subject: Message to the Muggs
To: The Scribe <philipj1@tpg.com.au>
Hi! It's the long lost Julie here. I can't believe 3 months have flown by so quickly. With Sarah and Arno's little cute one Yvonne arriving I thought I had better send a big thanks to the Muggs.
Thank you so much for the wonderful present you guys put together, I was touched. Sarah is now 3 months old and is very fit, I think she will be very athletic and on a bike without trainer wheels before she's five.
I am have been on the bike too, I've been having a ride or two with Tony McDonald. I have no computer at the moment but I don't think I really want to see my average. I love getting out and chatting poor Tony's ears off. I' m not up to mugs level yet but hopefully Sarah R and I get can get a few rides in while Sean and Arno stay at home.
Here's a photo of Sarah G.
Thanks again to everyone whose kept in contact with me. I really appreciate all the friends I have made through the Muggs.
Cheers
Julie Gardiner
(the old Julie McLaughlin)