2003 Donner Lake triathlon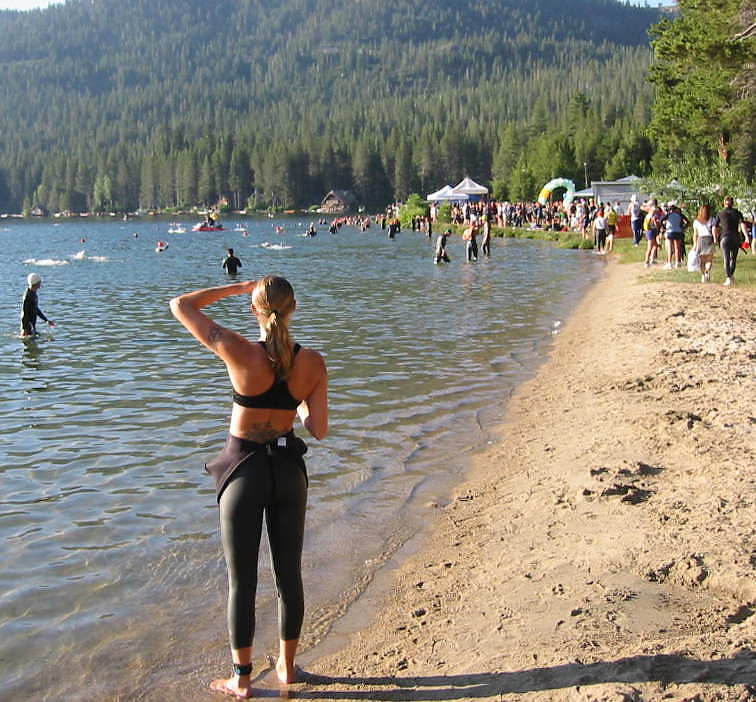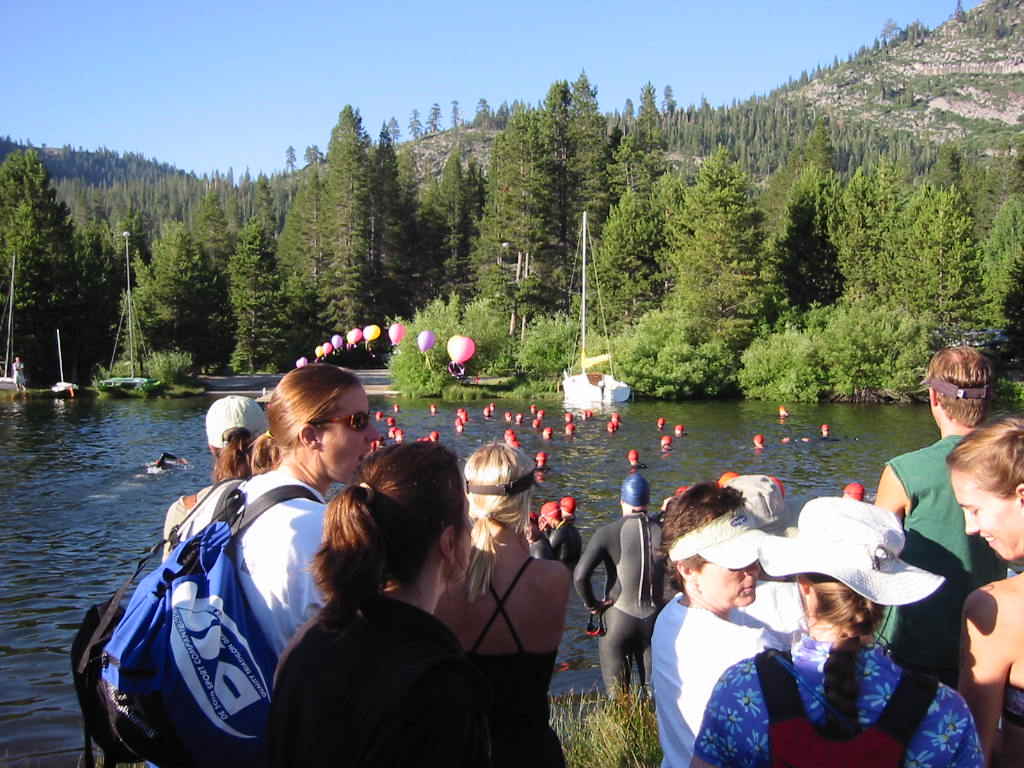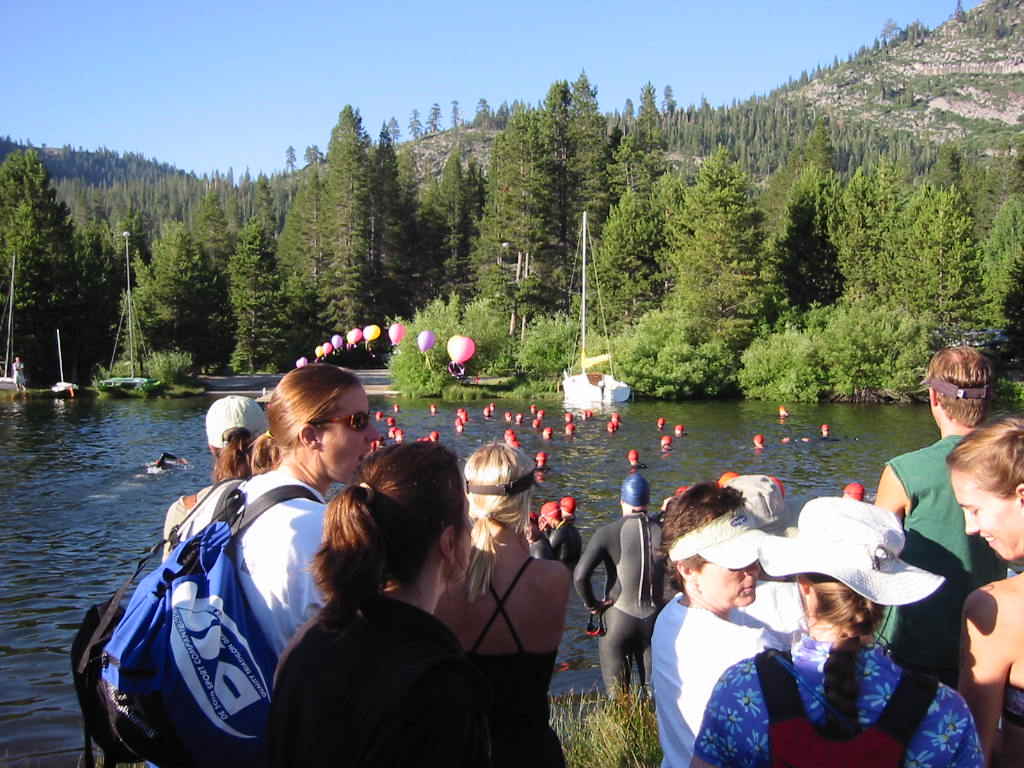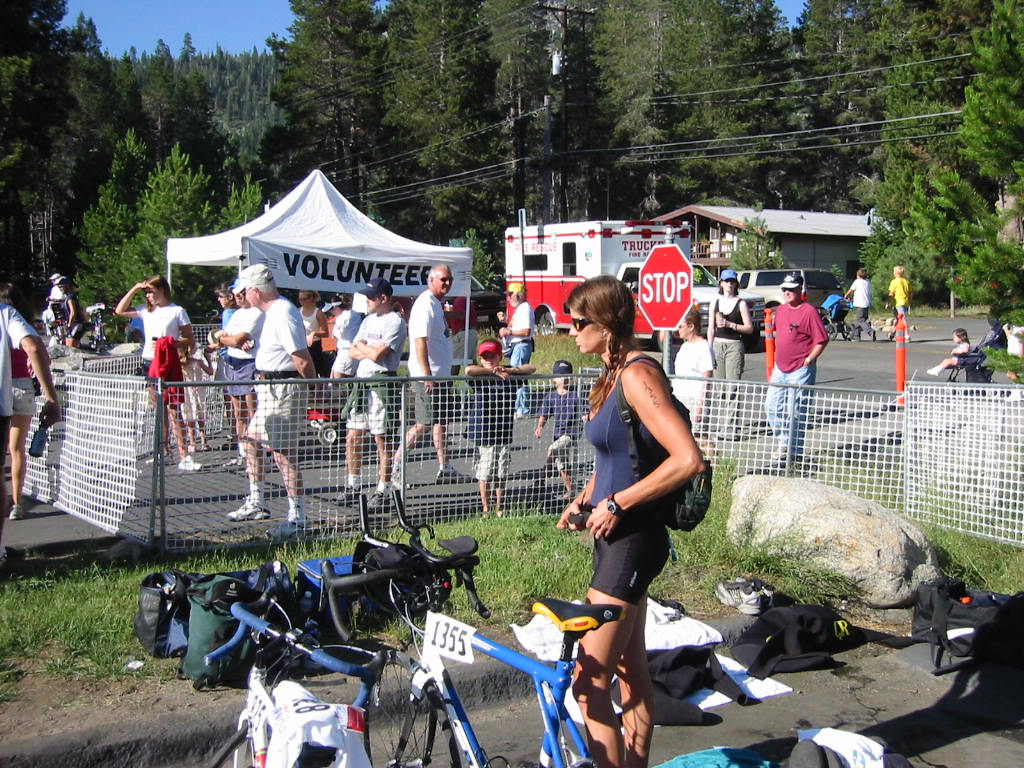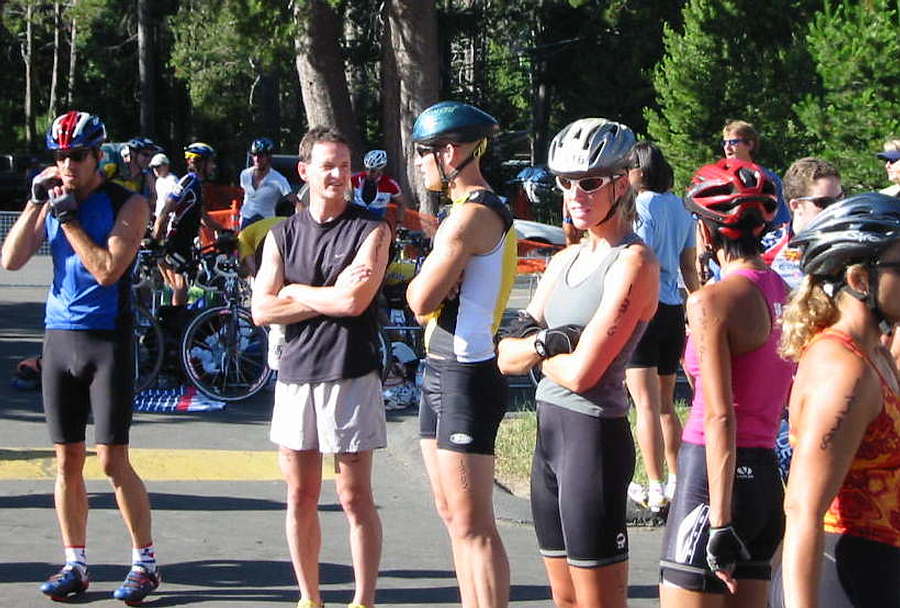 Some of my hardbody bike competitors anxiously awaiting their swimmers to complete the 1 mile swim leg in coolish Donner Lake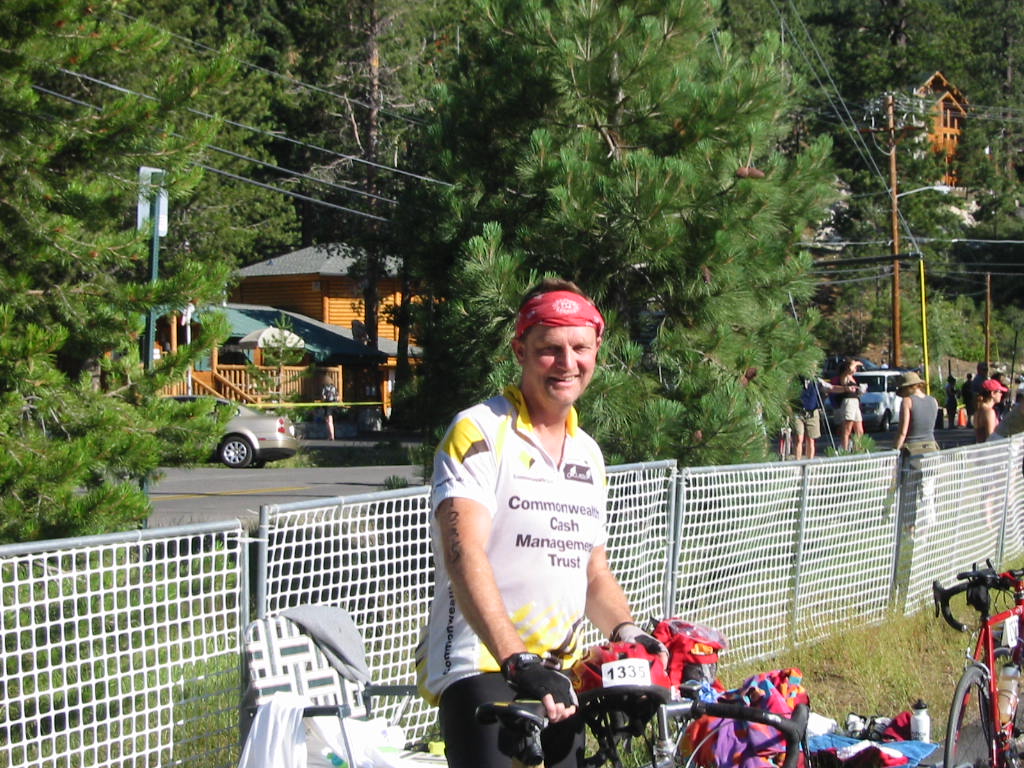 Riding the steep, steeper, steepest bike leg in the 2003 Donner Lake triathlon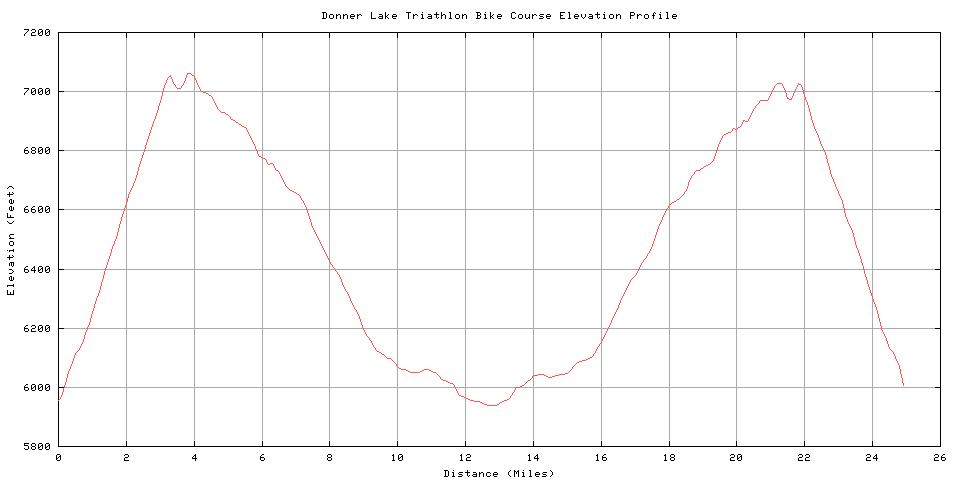 Check the above altitude graph for the 40km bike leg!!! Straight out of a lake formed on a volcano many moons ago.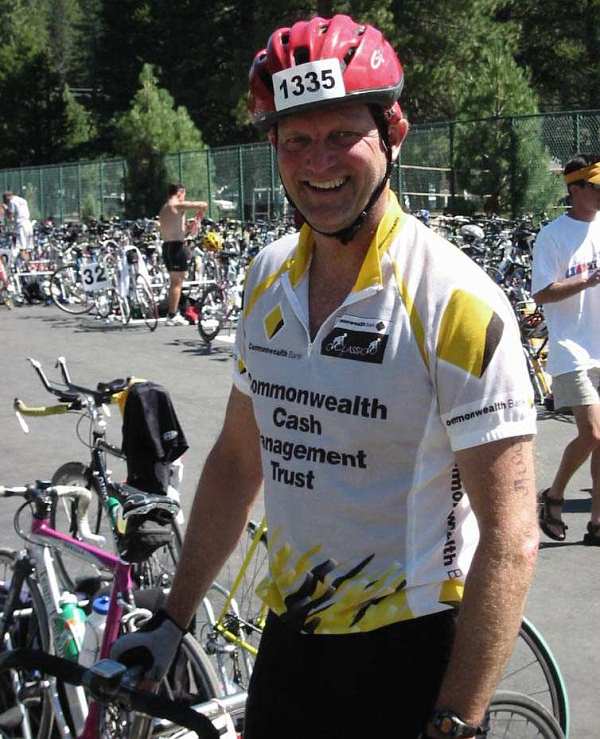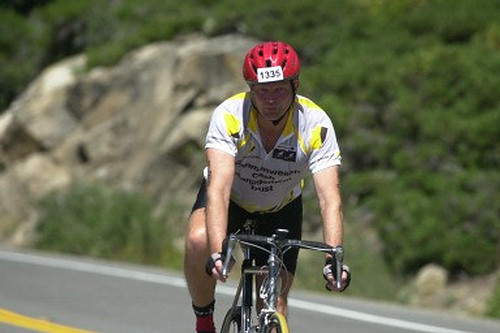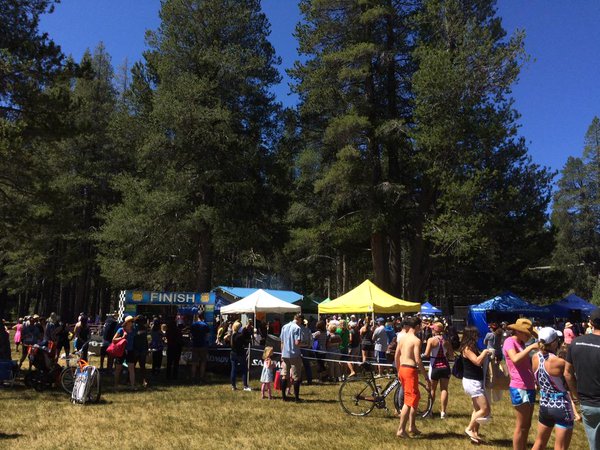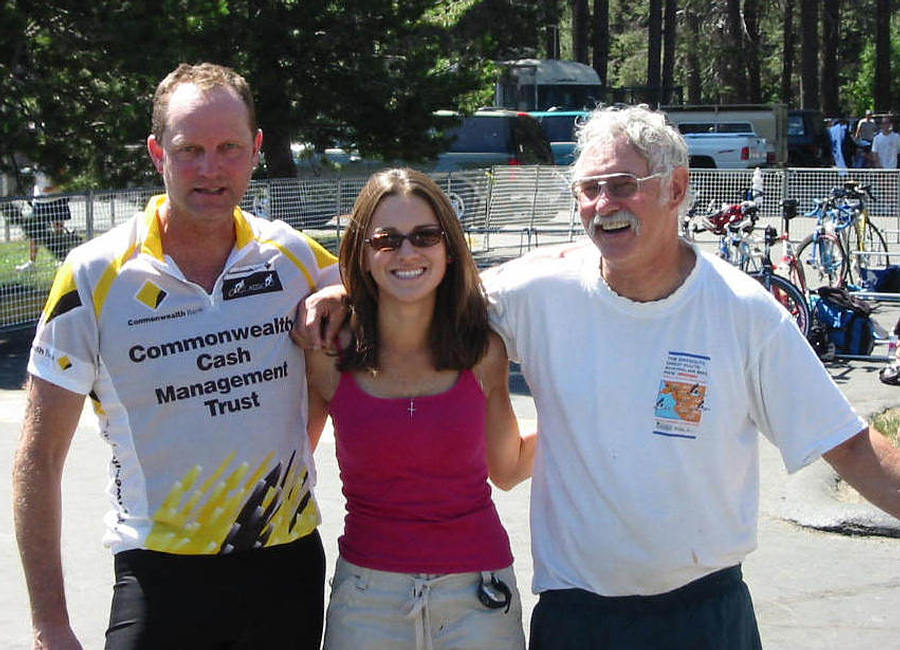 L to R - Phil had just gotten off the bike after the steepest 40km bike leg in his tri career. He was buggered.
Cindy who was easily less than half my age and a third Geno's age was just about to head off as our team runner on the 10km run leg, and Geno (RHS) who had earlier completed the 1 mile swim leg.