Alfred James Eggins and Maurice Raymond Eggins of Coopernook, New South Wales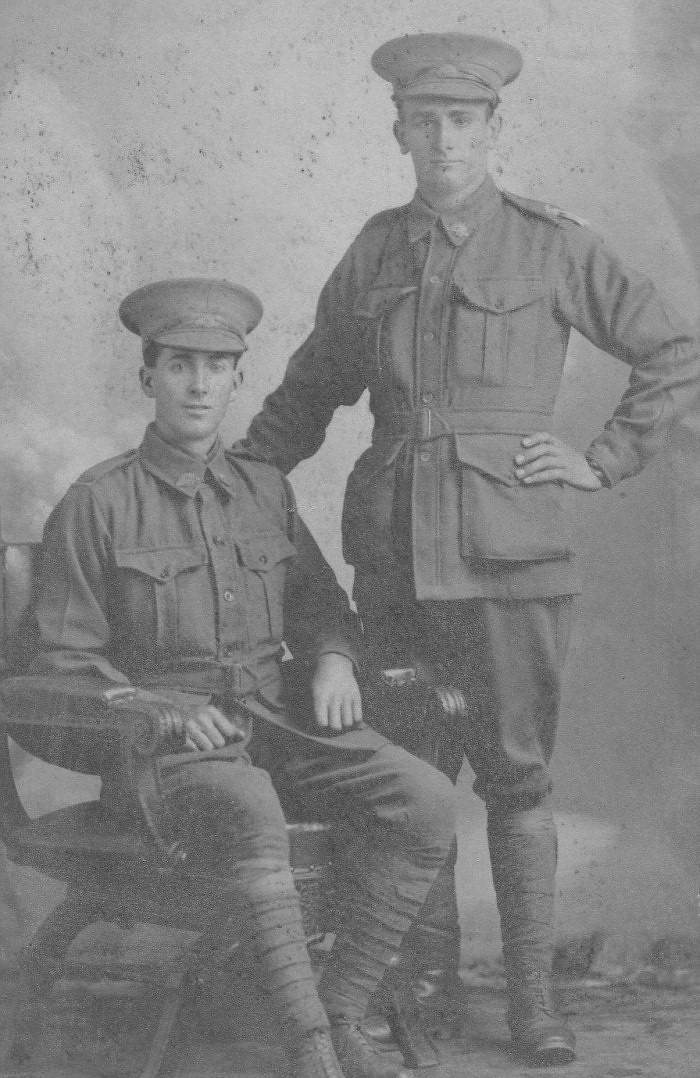 Alfred James Eggins and his brother, Maurice Raymond Eggins (my maternal grandfather) born in Coopernook, NSW, shortly before they each travelled to fight in France in 1915.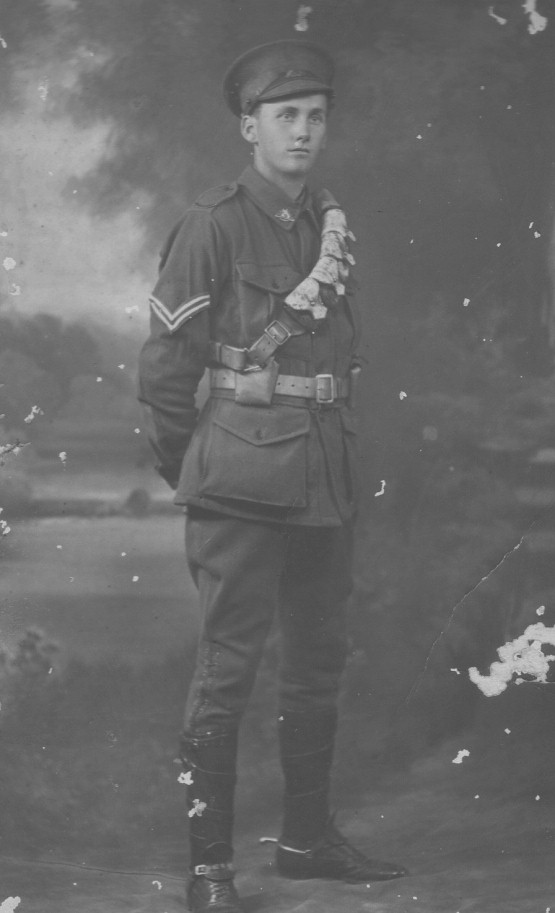 Alfred James Eggins was killed in one of that last major battles in April 1918 in France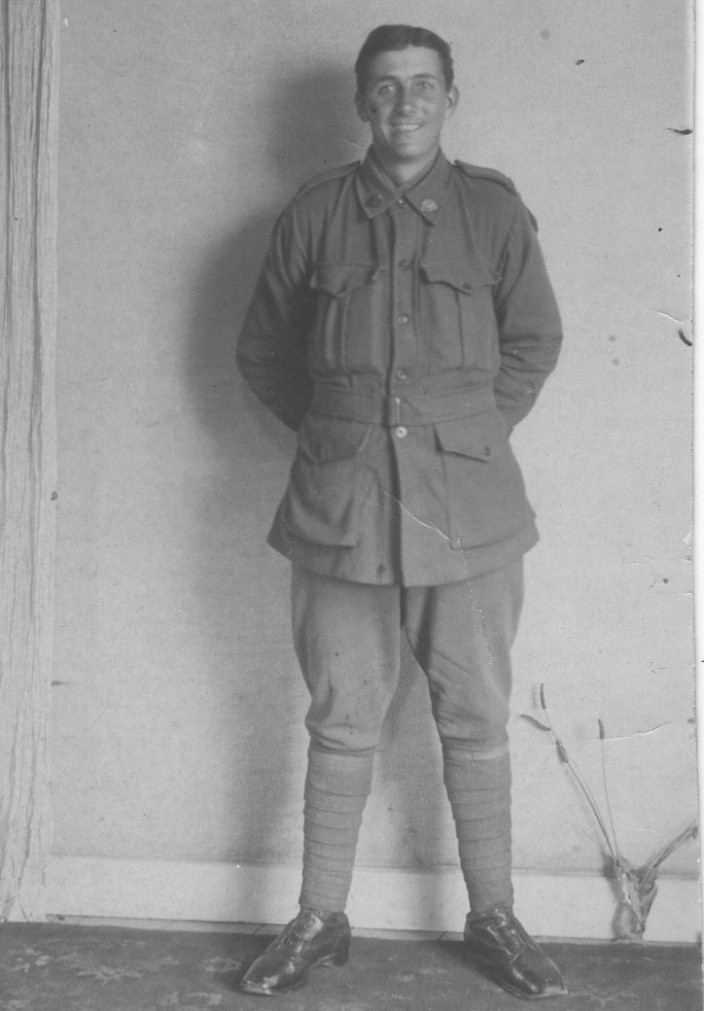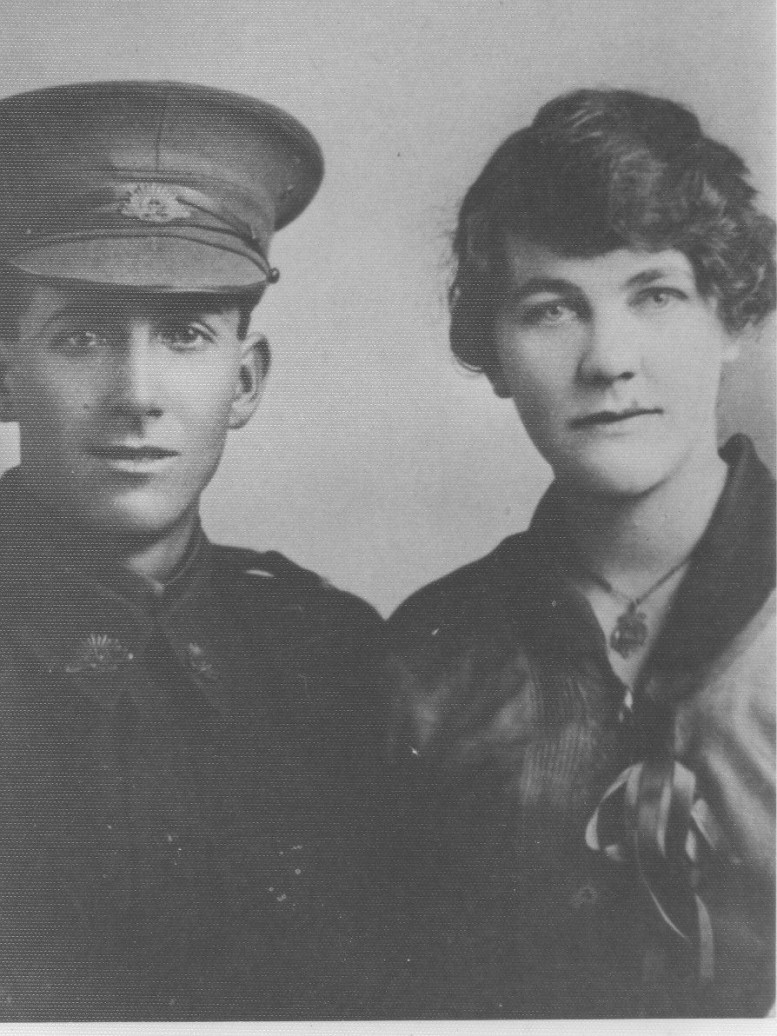 Alfred James and his sister, Sylvia, whom I met in the late 1950s as Aunty Sylvie, with her hubby, Uncle Ern, at a Christmas lunch at Pop and Nanna's at Avalon.
I recall Pop around 5pm on Christmas Day walking Uncle Ern and Aunty Sylvie 200m down Nth Avalon Rd to the bus stop on Barrenjoey Rd for them to travel back to the Eastern Subs.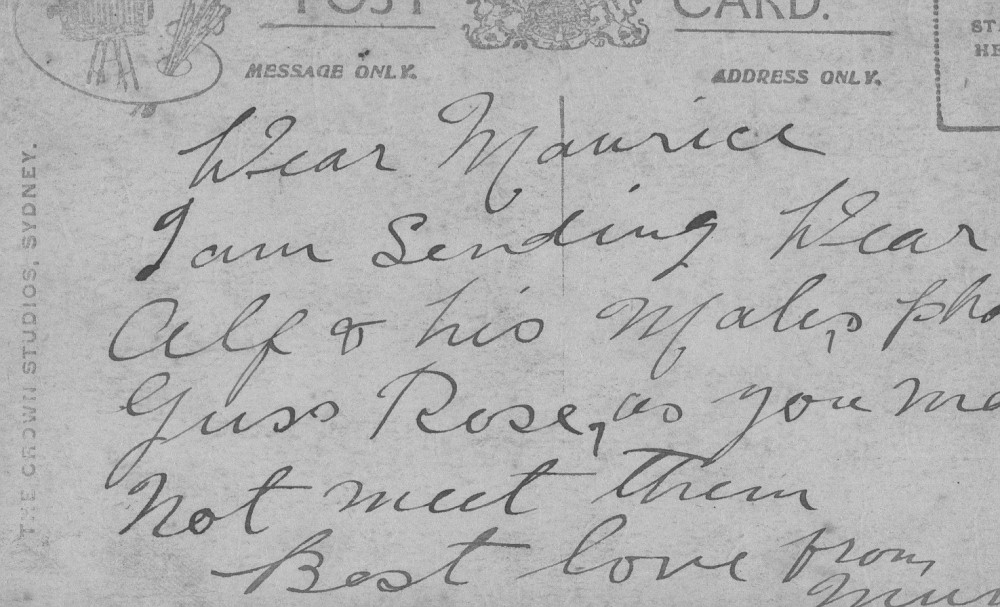 A snippet of a postcard that my maternal grandfather, Maurice's mother, posted to Maurice who was serving his country in France.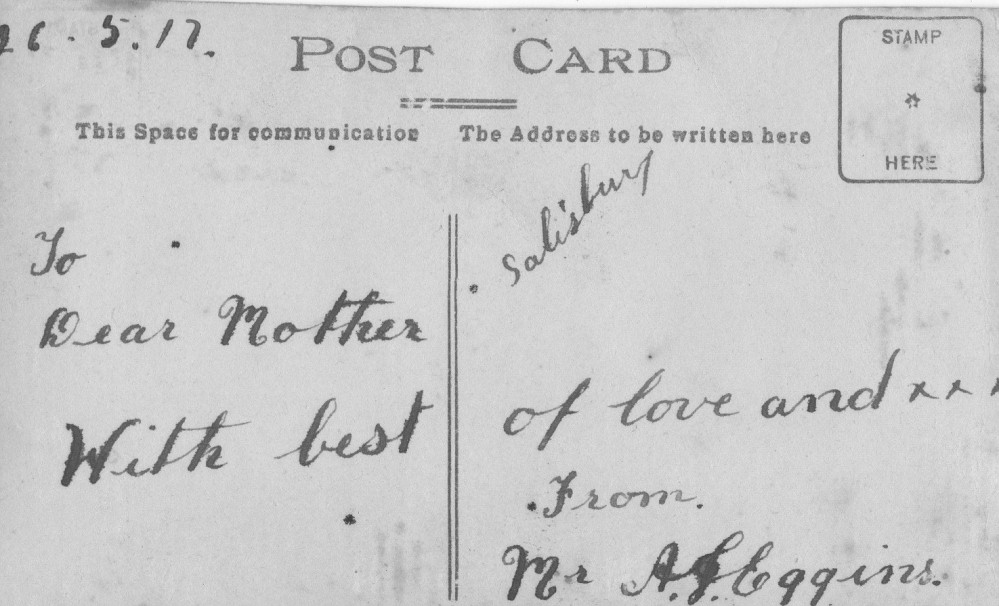 Part of a postcard that Alfred mailed to his mother from France.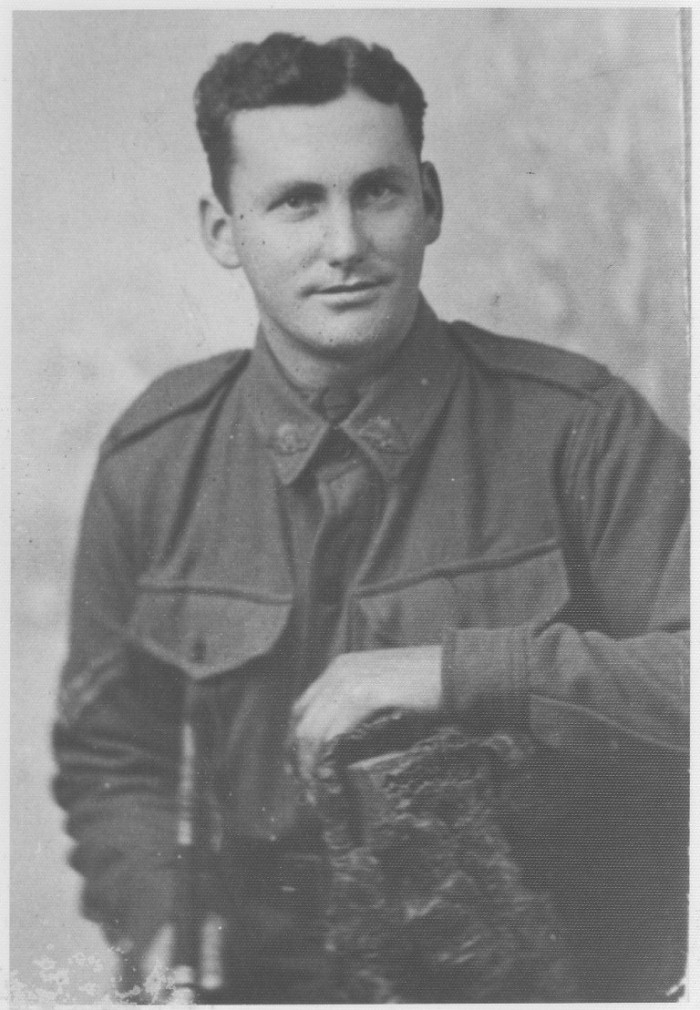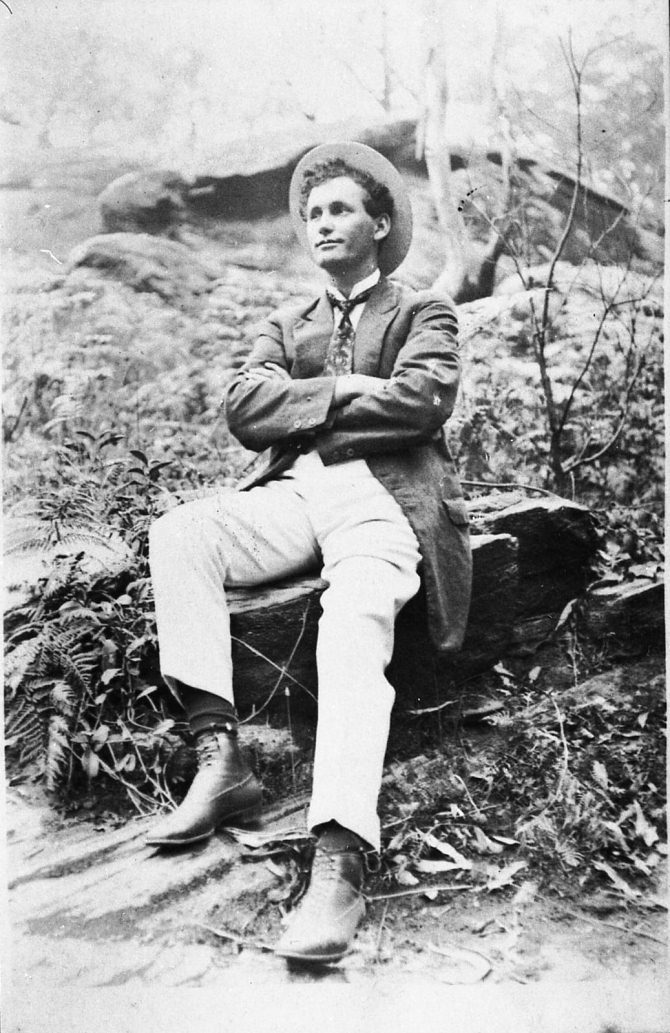 Above is my maternal grandfather, Maurice Raymond Eggins, who survived WW1. Otherwise I would not be here. Nor would my two children. We all called him Pop. He was a pleasant, cheerful chap.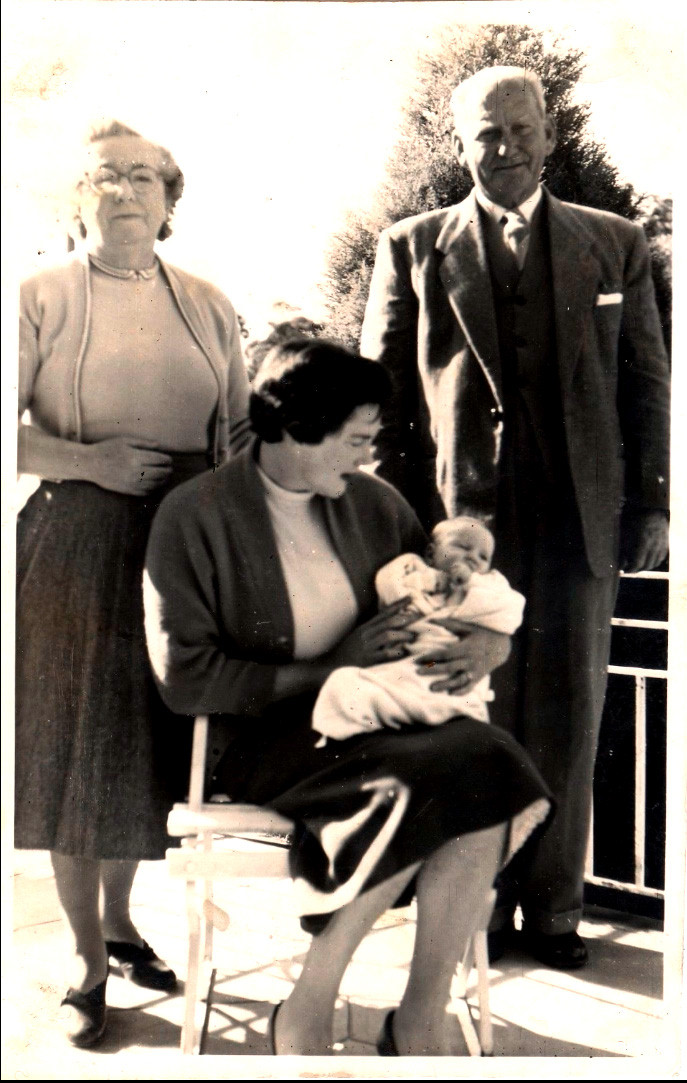 Above is a pic of Nanna & Pop and my mother (their daughter) holding her 5th born, Rosemary at the entrance sundeck at Killara, circa 1957.
Nanna & Pop were exceedingly loving grandparents. We were lucky to draw them as grandparents. Not everyone is that lucky.
Alvin McHugh who died aged 19 in France in Sept 1917
Lost medals of fearless WWI flying ace find home at war memorial