Pics from 2015 visit to Vancouver and Northern USA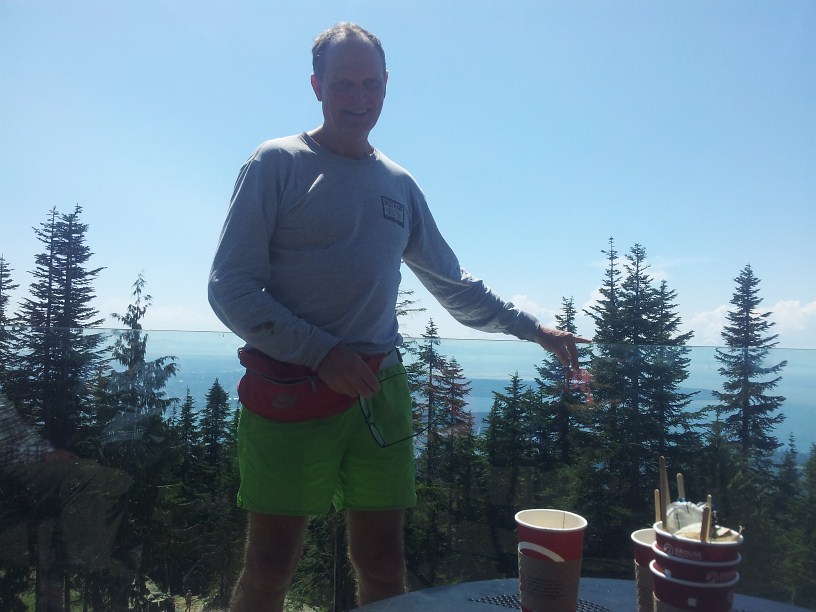 From the balcony of the restaurant / cafe after climbing the Grouse Grind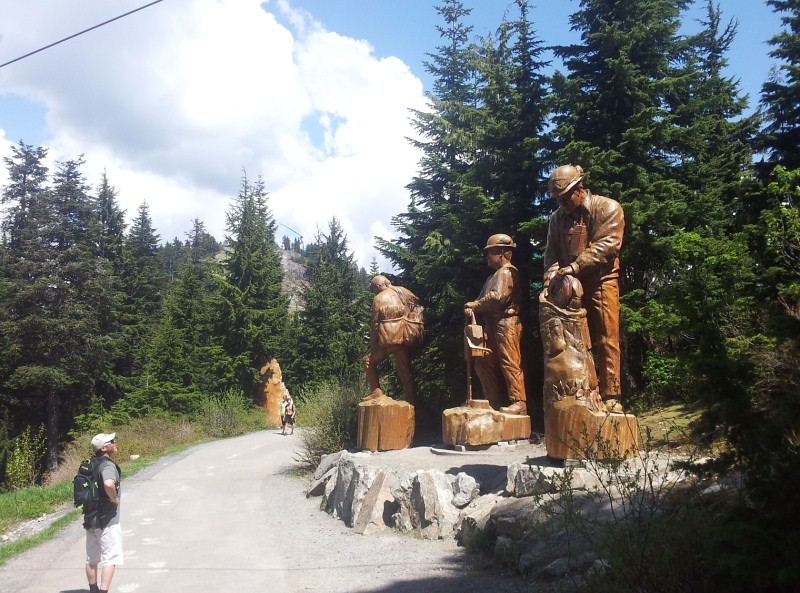 'En route' to the very apex of The Grind.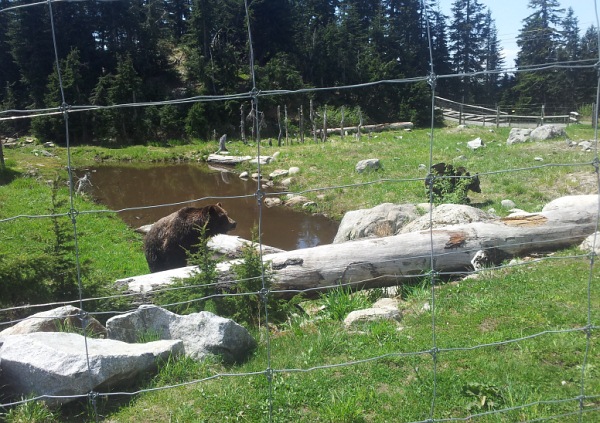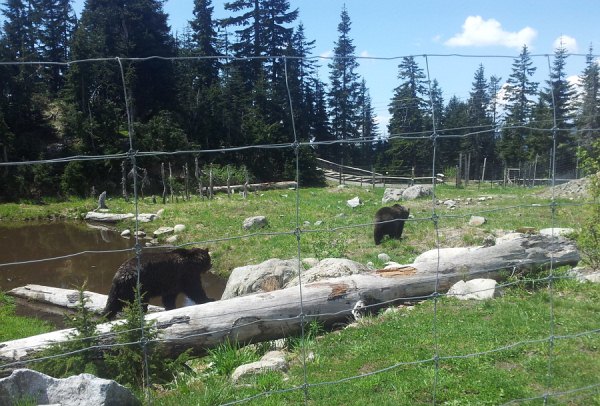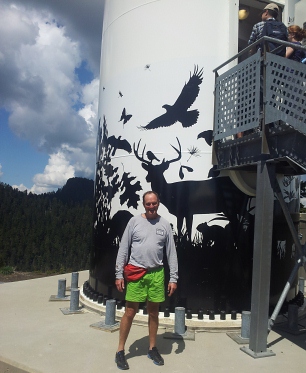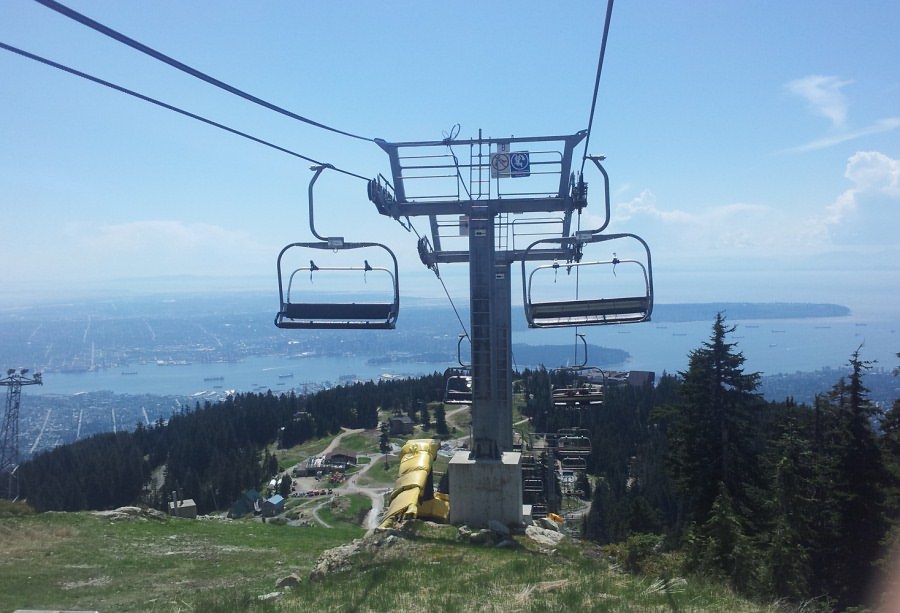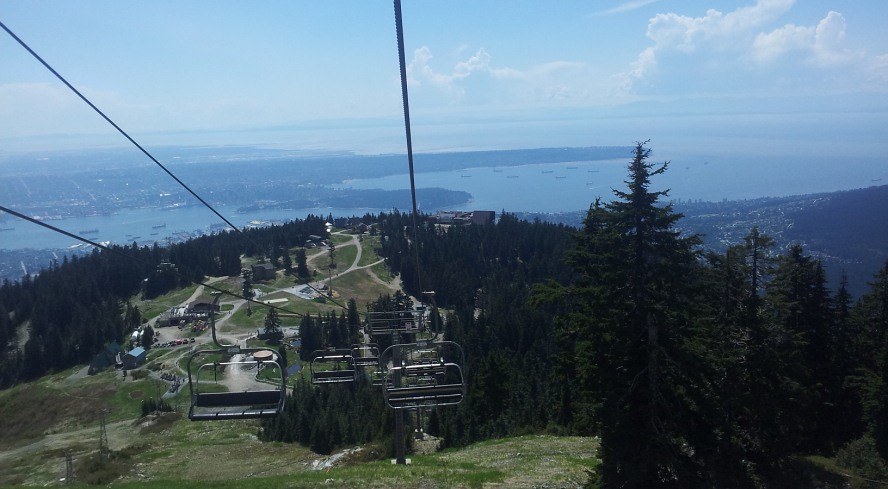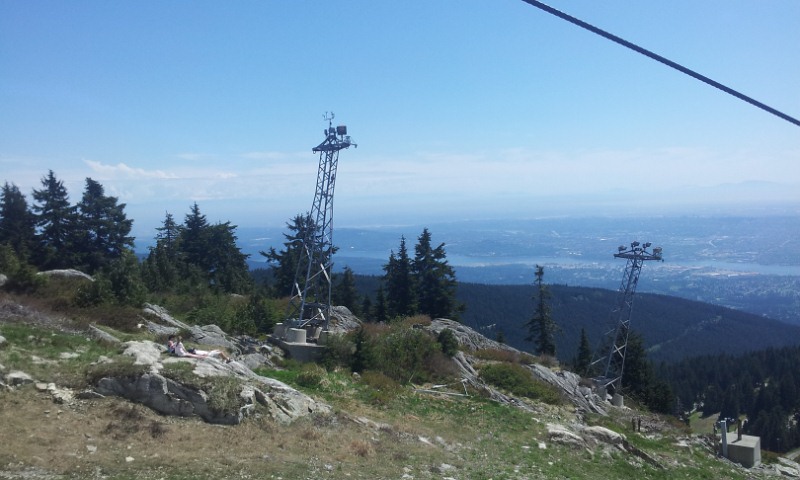 Natalie's Masters in Law graduation ceremony at UBC - 19 May 2015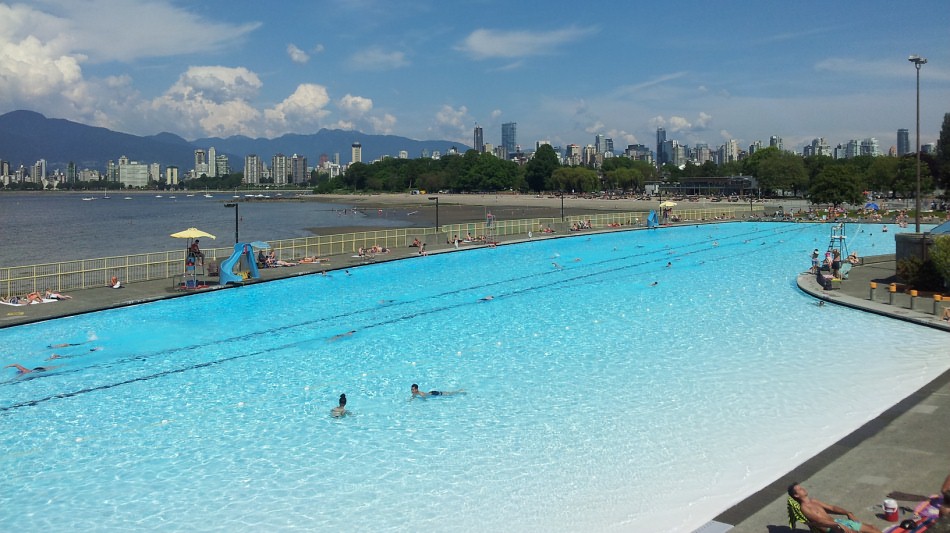 A couple of pics of the 150 yards Kitsilano Pool, Vancouver where BankTeller managed only 12 lengths = 1,800 yards. In July 2010, he managed two swims each of 20 lengths = 3,000 yards
Below pics from two 'challenging' hikes with 'Obsidians hiking group'
Tues 24th May - R2R hike - 9 miles hike from Hilltop Rd outside of Corvallis to a fleeting view of a Sawmill at Toledo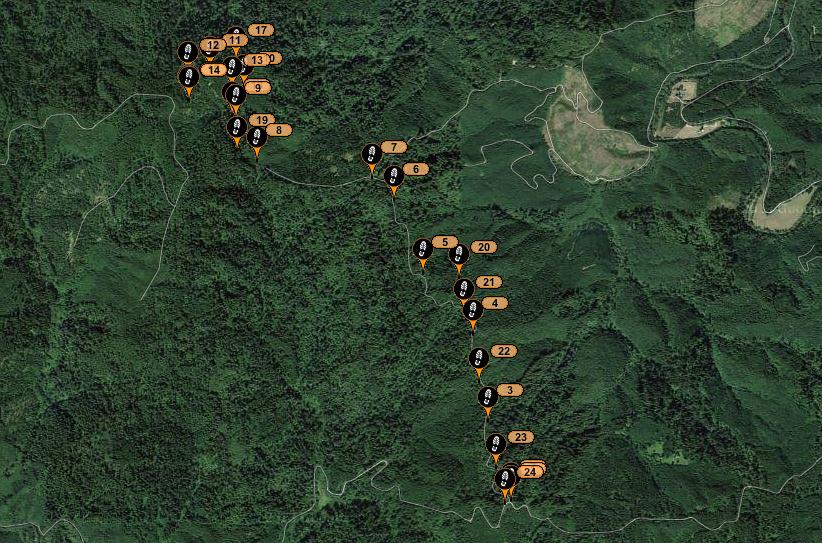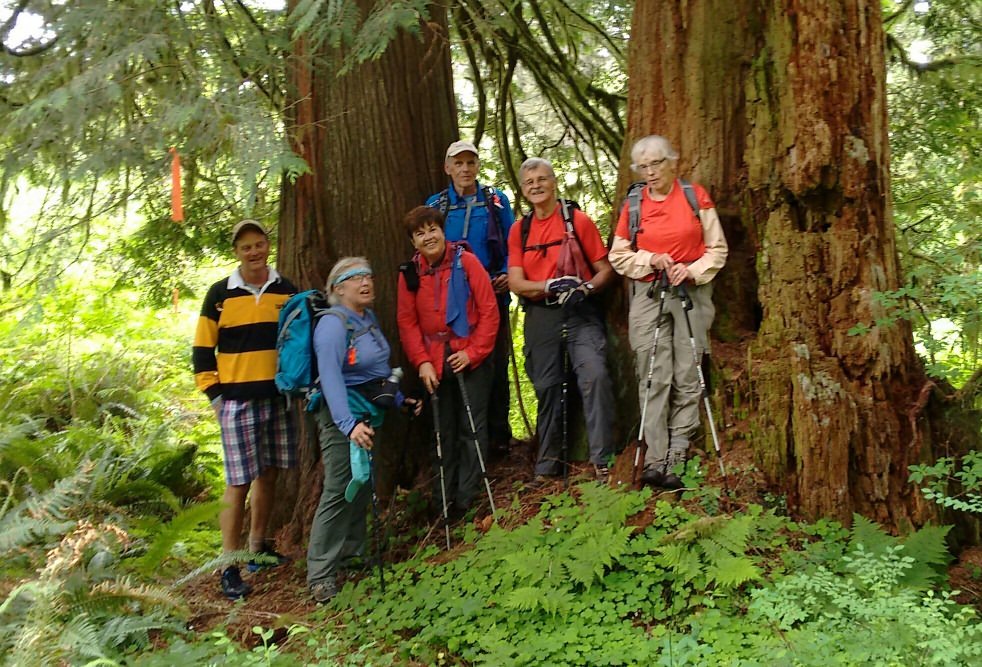 L to R: Phil, Jane, Carla, David ,Tommy and Janet with our committed Hike Leader, 'Bub', taking the Happy Snap
All hail the Eugene 'Obsidians hiking group'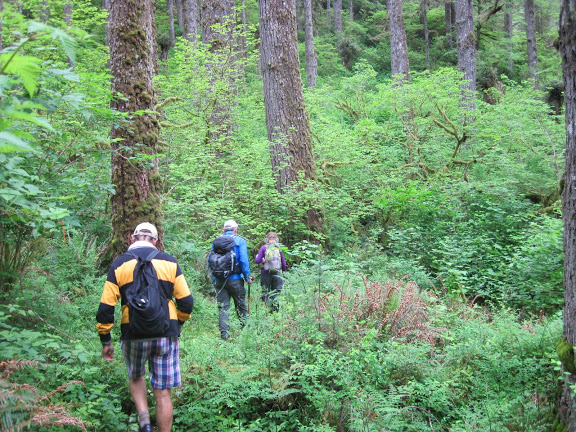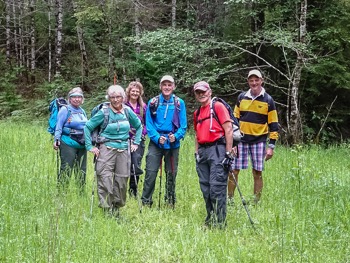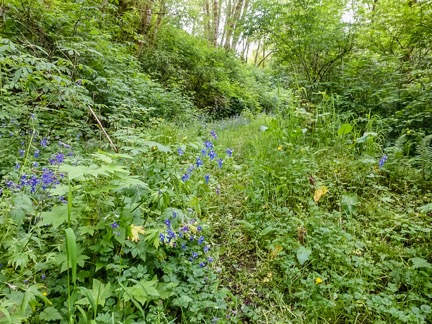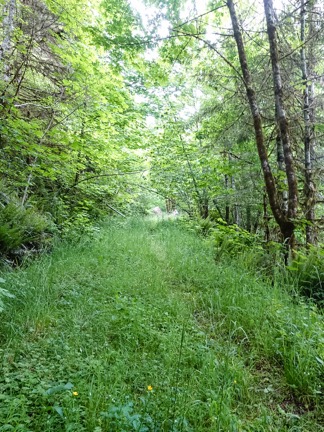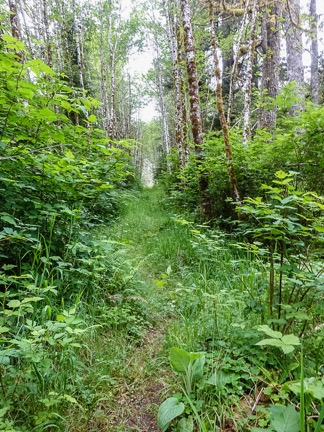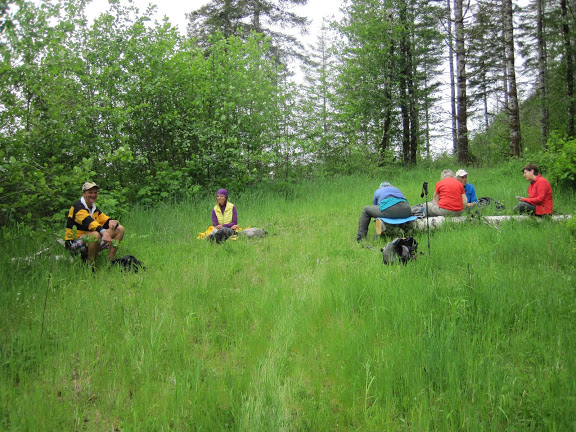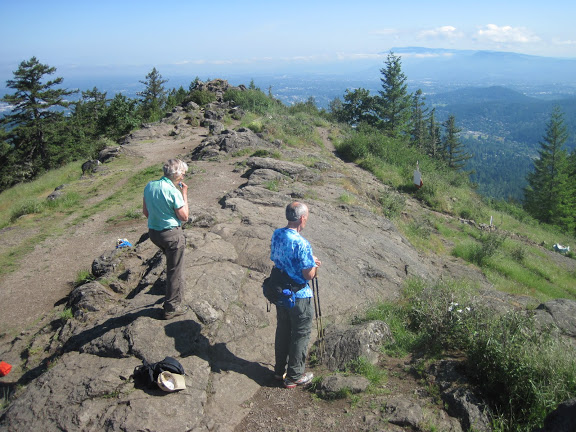 Wed - 25th May - Four above pics at the apex of Spencer's Beaut, Eugene
BankTeller did 20 'push ups' on the flat apex of The Beaut on my previous visit to it in 2011 - but 'bailed-out' at 11 'push ups' in May 2015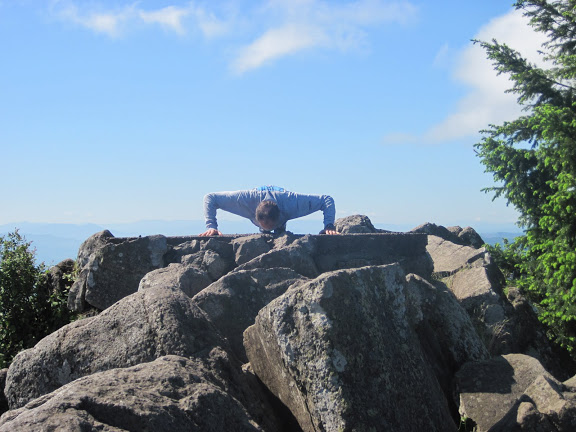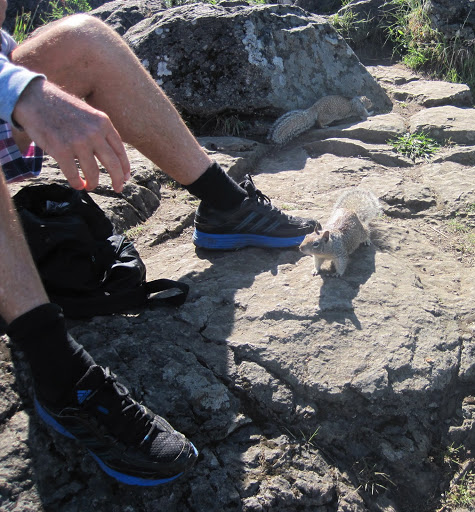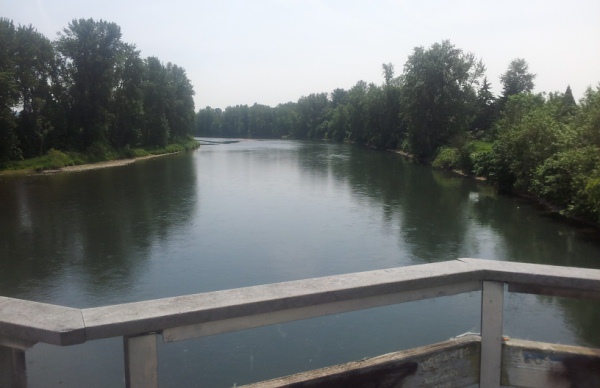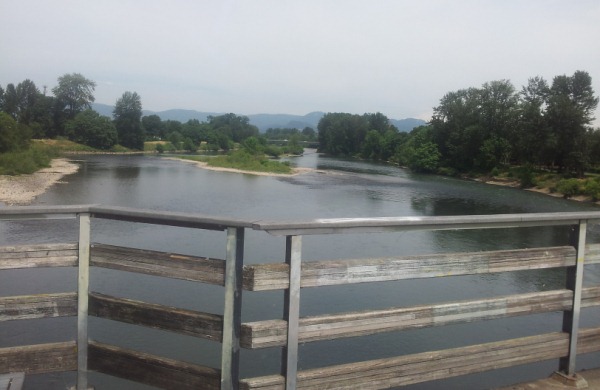 Cycling over a timber bridge on Willamette River, Eugene, Oregon
44 miles cycle ride up McKenzie Pass from/near Rainbow up the Cascade Mountains along Highway 242 on Sat 30 May '15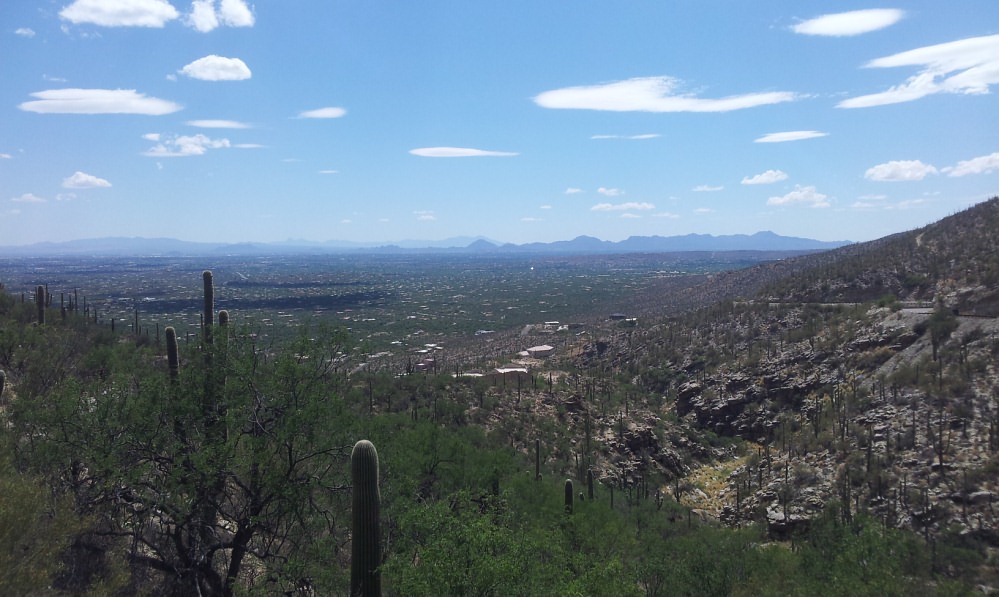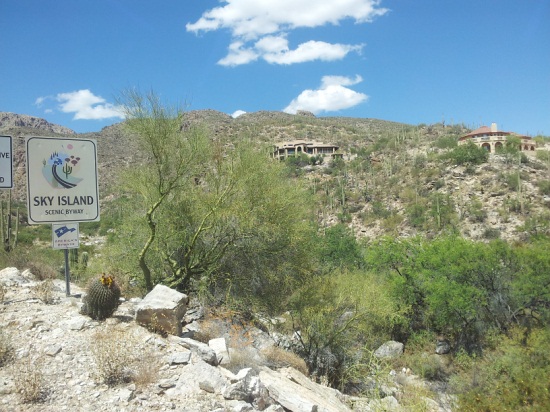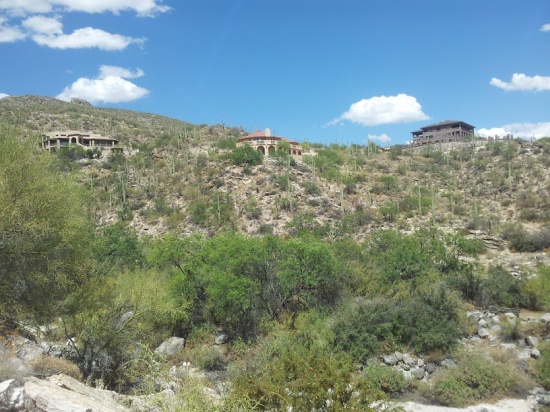 Ride out to but only 2 miles up Mount Lemmon, Tucson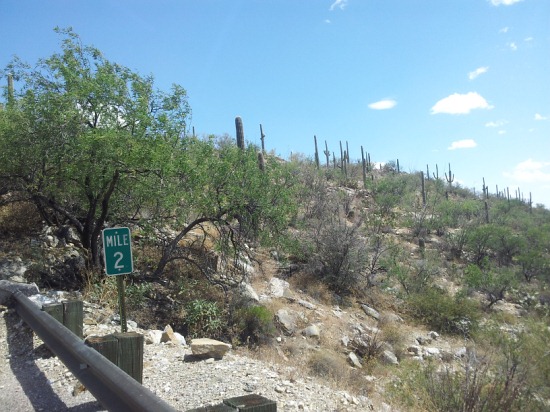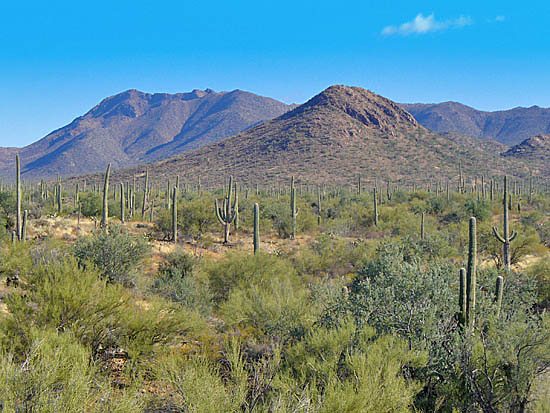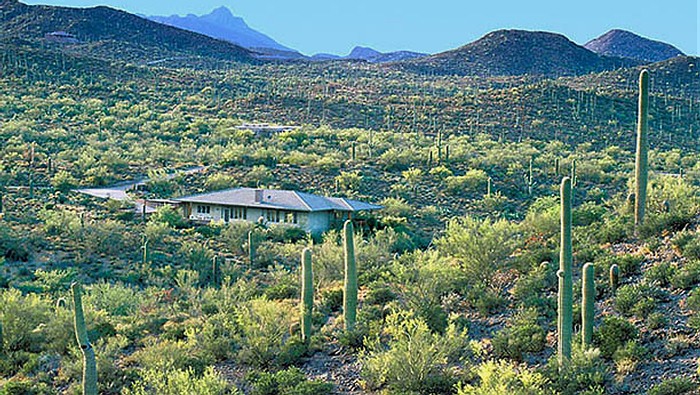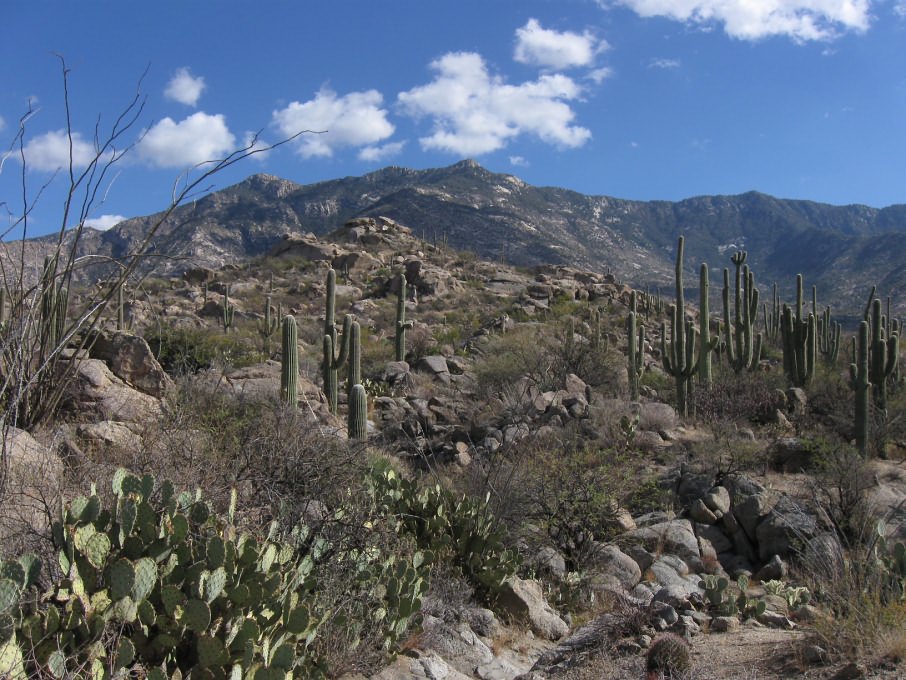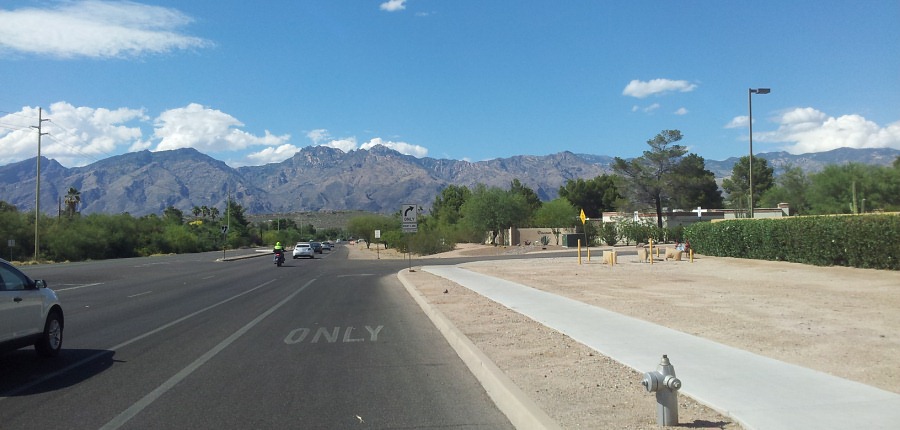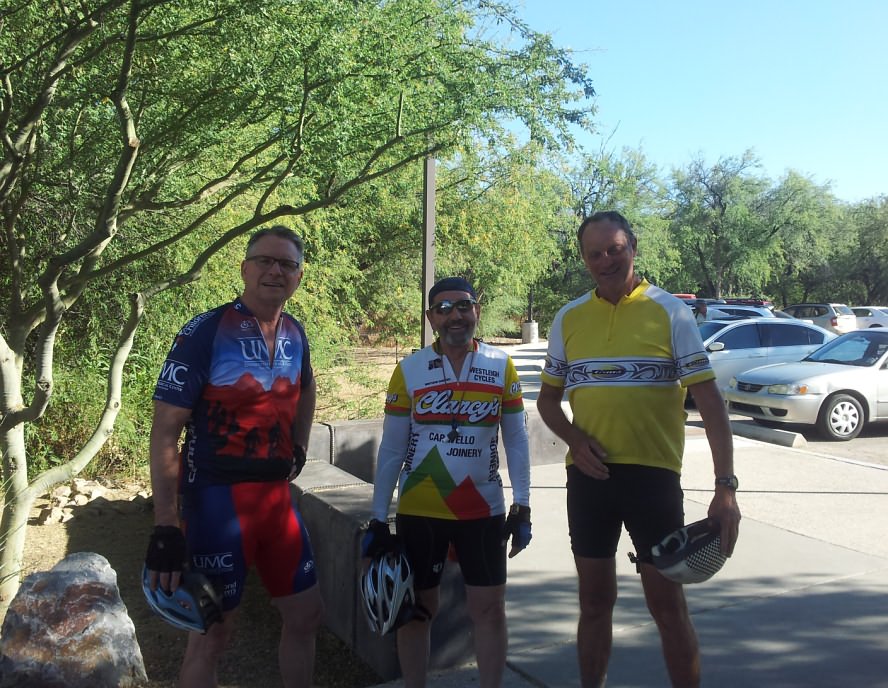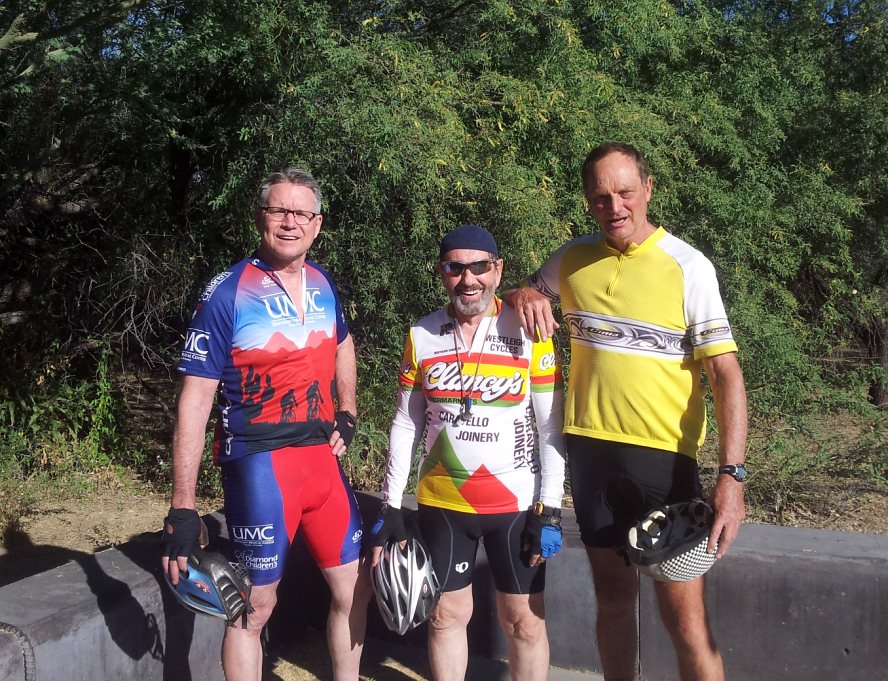 Cycling the 'dry river bed' Rillito River bike path in Tucson on a lazy Sunday morn' with Dan and Andy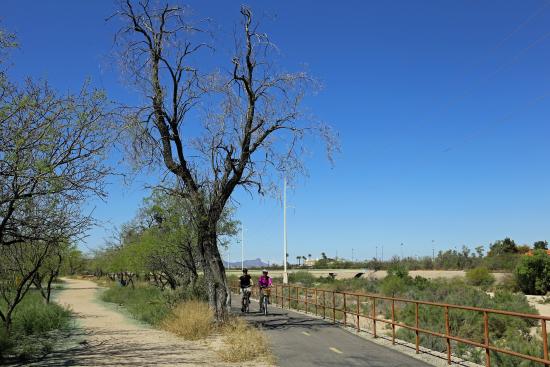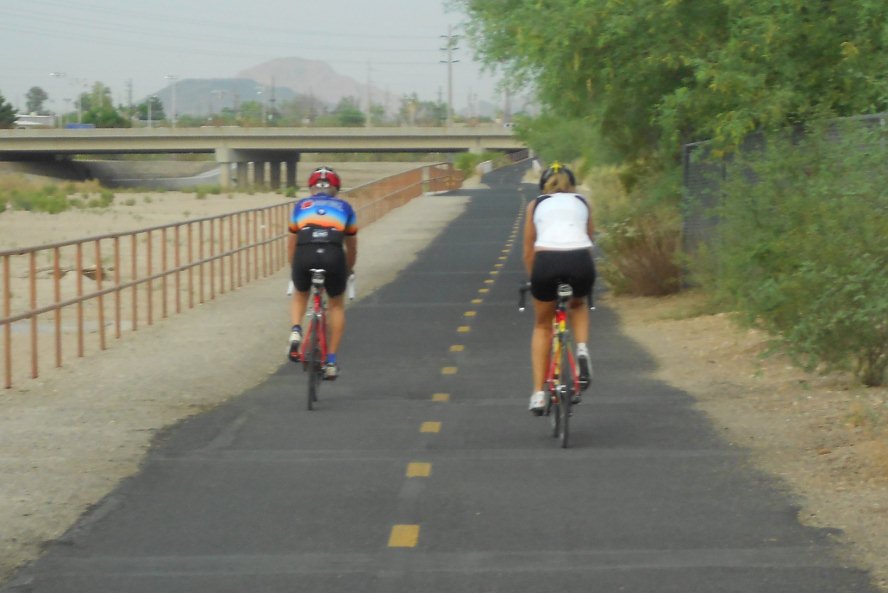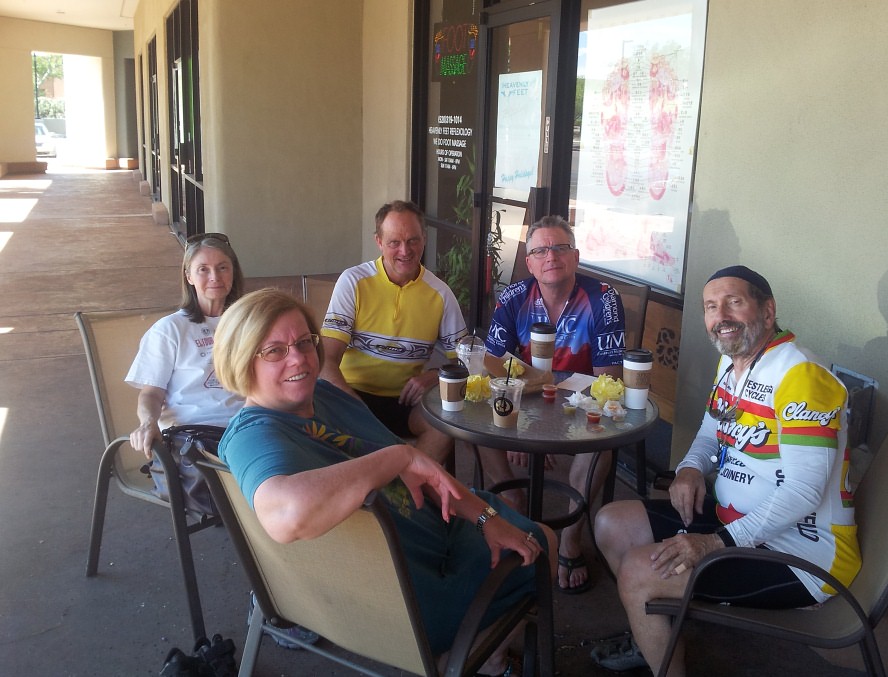 L to R - Doreen, Adaline, Phil, Dan and Andy
Casey & Robin's house in Rochester Minnesota and their pet dogs
My first game of golf in the USA - at Oak Summit G. C.