Muggaccinos.com The Bullsheet SUNRISE IS 6:29am Weather forecast for Sunday is beaut

Arrive by 7:15am Sunday, 6th May to rollout 7:30am from Cnr Park & Pitt Streets, Riverstone for:

2012

100 km route

Support the Australian Lions Childhood Cancer Research Foundation research into children's cancer and enjoy a beaut 100km route around Riverstone, Rouse Hill, Beaumont Hills, Annangrove, Maraylya, Pitt Town, Scheyville, Oakville and Box Hill. A sit-down lunch after ride is included in below registration fee at the nearby Riverstone Sports Centre, Cnr Hamilton St and Garfield Rd East. Register on-line prior to 17th April $45, after that $55.

WHO, WHEN, WHERE:

Ride Organiser: Phil aka BankTeller 0434 715.861 registered a 10 cyclists Team Booking, which includes a smorgasbord hot meal post-ride.
George aka EnglishMan, Jean aka ChiliDog and

David aka CricketTragic, who all rode it last year, took three of the 10 Team Entries. Kevin aka TexDubbo, Eric aka PapaBear, Peter aka CampyAficinado, Tony aka Publican, Andrew aka Scallop and Ann aka ToothFairy picked-up the remaining six.
John aka Auckland and John aka BakerBoy have registered via the Individual Entry.

Register on-line for $55. Or the day @ $55 from 6.15am.

We roll out at 7:30am from from Cnr Park & Pitt Streets, Riverstone.
Most of us 'cut our cycling teeth' in charity rides where volunteers directed us along the route and warned us of dangers. Cycling is about giving as well as taking. R2R is an opportunity to give somethen' back, because it takes a lot of commitment from a dedicated communal team to deliver an annual charity ride.

Click on: R2R home page Print: 100km ride route directions sheet
Entry fees for all routes include a sit-down meal after the ride. Lucky door & fundraising prizes are on offer, and there will be other raffles held over lunch with some fantastic prizes. BankTeller won two valuable prizes last year with $10 of tickets. CricketTragic won one good prize.

All riders should aim to be at the Riverstone start point by 7:15am. The route is open between 7:30am & 12.30pm, and any riders doing the longer routes who have not arrived at certain check points by cut-off times will be re-directed to shorter routes. When selecting a distance to ride, please keep in mind these time constraints. For example, to do the 100km route in the allotted time, you will need to maintain an average speed of around 23 km/h.
Most of the ride is on bitumen road. There is one short section of good-quality unsealed road used for the 60, 80 & 100km (used twice) routes. There are a few kms of shared path on most routes.
Click on bikely link for the 100km route: http://www.bikely.com/maps/bike-path/500153
On-line and on-the-day registration available. See website for pricing information.
Pics from last Sunday's aborted Somersby Bellbirds ride where we took a short cut to the Woy Woy train after the weather materially deteriorated a mere scintilla after these shots were snapped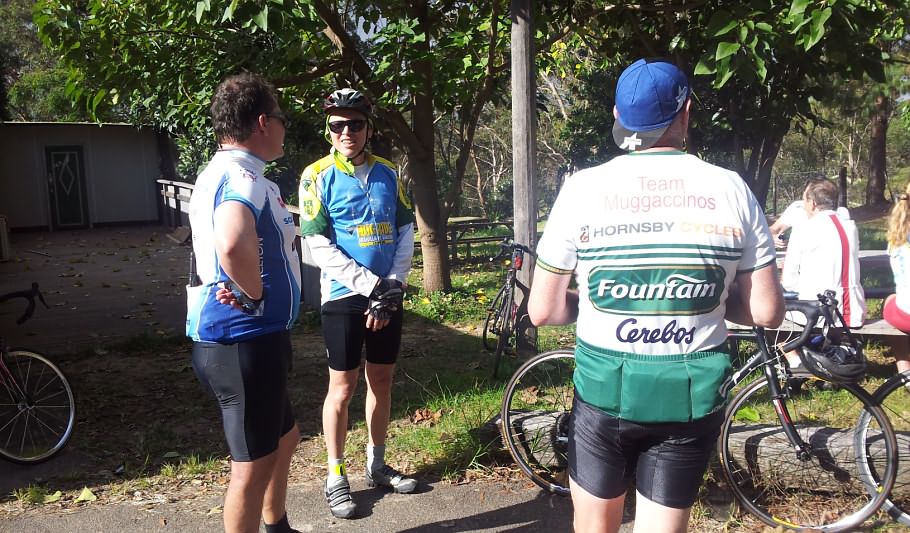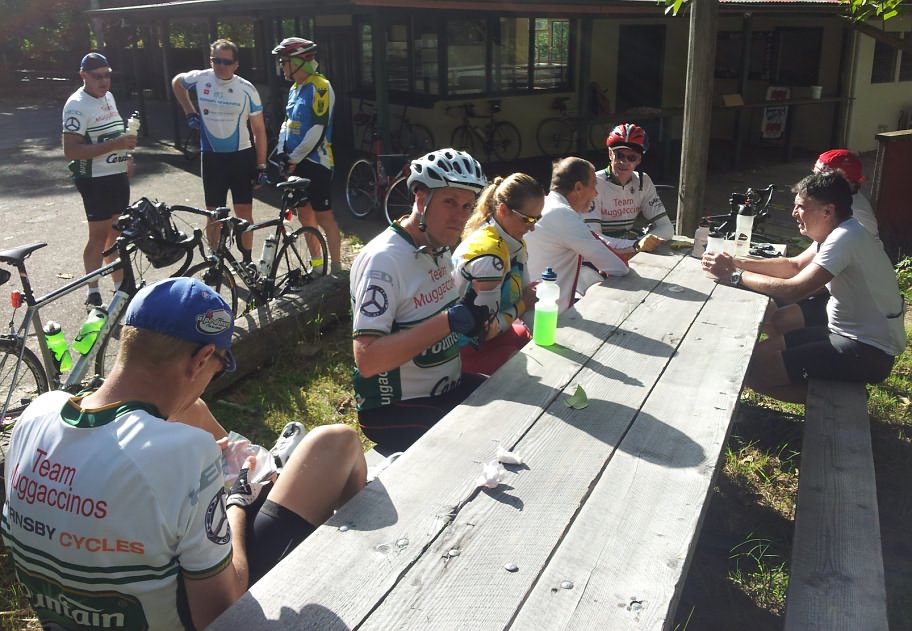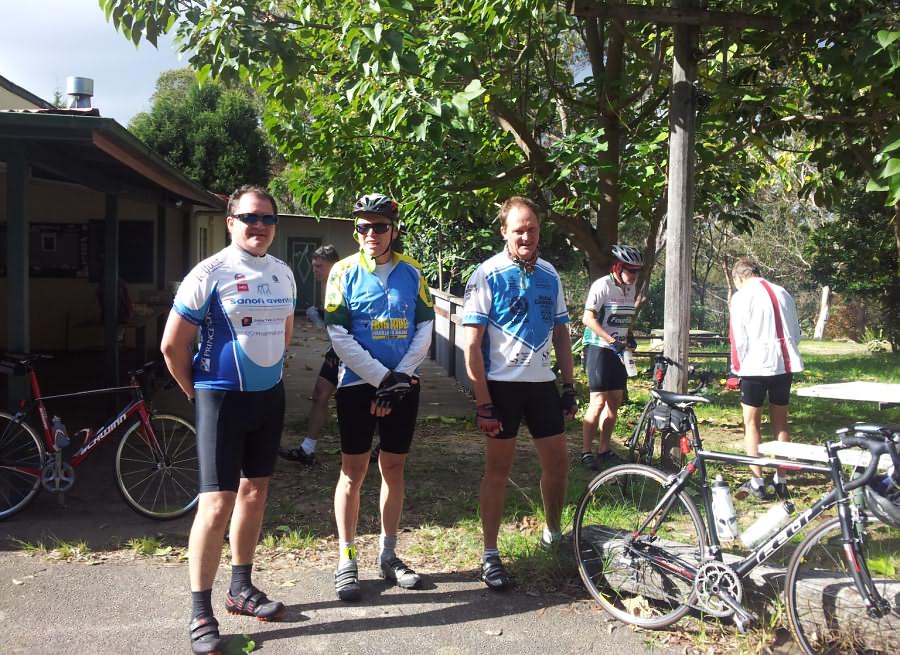 Four pics (left to right of Berowra Valley) from last Wednesday's weekly ride from Berowra to Woy Woy, where we disembark at Brooklyn to ride back to Berowra - 70km