Early Bird Flights
Click on: Philip Johnston's flight ticket to confirm optimum arrival and departure dates:
* DEPART: 04 SEP '13 1:10PM - KINGSFORD SMITH, TERMINAL 1 - ARRIVE: 5 SEP 10:05AM SAINT EXUPERY, LYON

* DEPART: 22 SEP '13 6:55PM - SAINT EXUPERY, LYON, TERMINAL 2 - ARRIVE: 24 SEP 24 SEP 07:20 - KINGSFORD SMITH, TERMINAL 1
Emirates Flights into Lyon
30kg check-in luggage limit which includes a bicycle with an 8 to 10 hour stopover in Suvarnabhumi International Airport, Bangkok and a 1 to 2 hour stopover in Dubai. These extended waits may be reduced closer to Sept 13. On 1 April '13, QANTAS entered into an alliance with Emirates to fly the leg from Australia to Dubai and has increased its normal 23kg baggage limit to fall into line with Emirates 30kg limit and bicycle concessions. Care - Emirates isn't flying from Lyon on Sun 22nd Sept.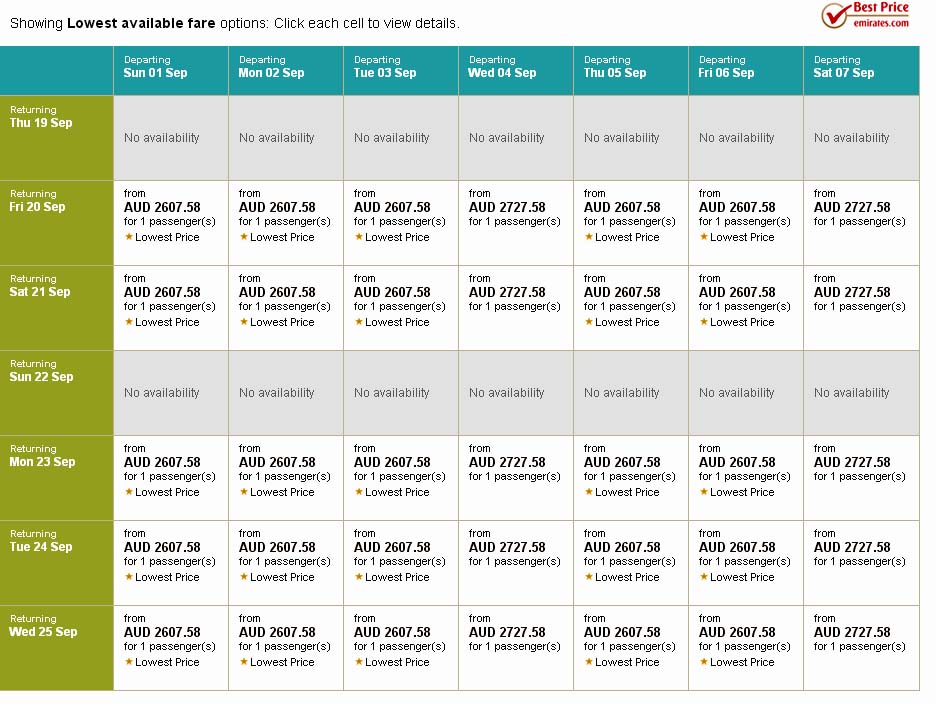 Above Emirates return prices as at 1 April 13 - Click on: Emirates Home Page then 'Book a Flight' on RHS
Other Flights into Lyon
Only 23kg 'check-in luggage' limit which excludes a bicycle thereby charging up to $150 per leg for a bicycle. If you book one of the below flights, Hire A Bicycle in our 1st Base Camp of Bourg d'Oisan
Click on: Jetaboard to get a flight price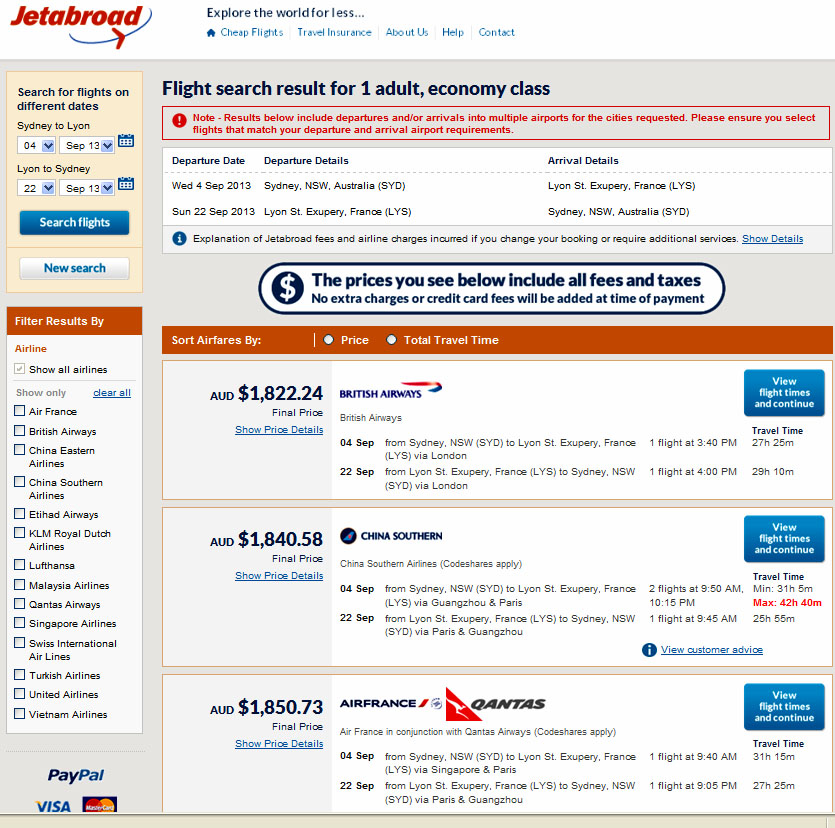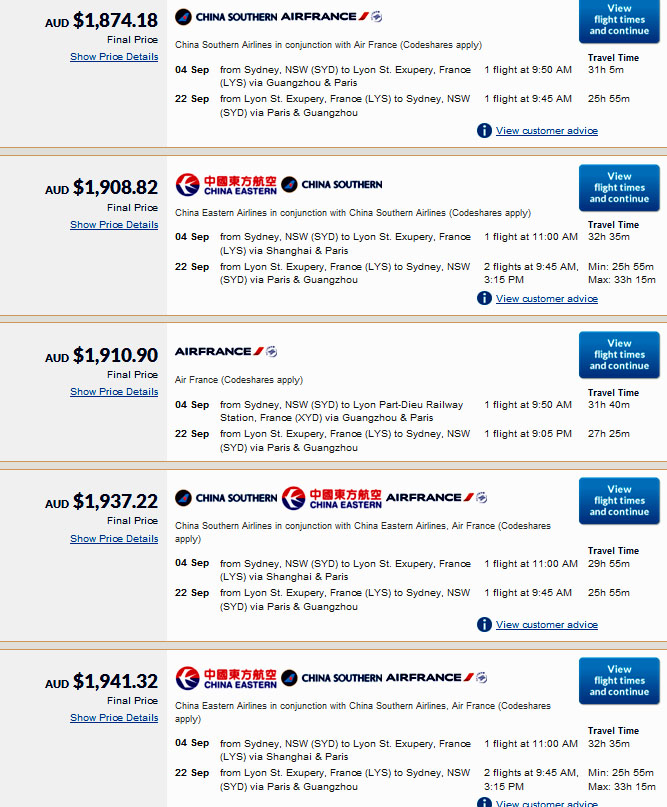 Above Jetaboard return prices as at 1 April 13 - Click on: Jetaboard Home Page