3rd Base Camp - Sault, Vaucluse, Provence 84390
218km SSW of Bourg d'Oisans and 73km NEE from Avignon - 4 nights from Sat 15th to Tues 18th Sept inclusive
At approximately the same height above sea level as Bourg d'Oisans, the small town of Sault has a sunny aspect with great views of Ventoux and the surrounding area. The town has all the usual facilities such as bars, cafes and restaurants. Sault is one of only 6 privileged sites in France that has been chosen for protection by UNESCO because of the quality and beauty of the environment.
Sault means "Country of forests" in Latin. The wild beauty of the high plateau of the Vaucluse region will strike you, as will the deep blue of the fields of lavenders mixes in brilliant fields of grains. You will be able to take advantage of the swimming pool on the return to a beautiful hike (the GR4, the GR9 and the GR92 pass there) and experience paragliding or caving.
Sault is 73km NEE from Avignon TGV train station which we drive to catch a train back to Paris and return our hired van(s).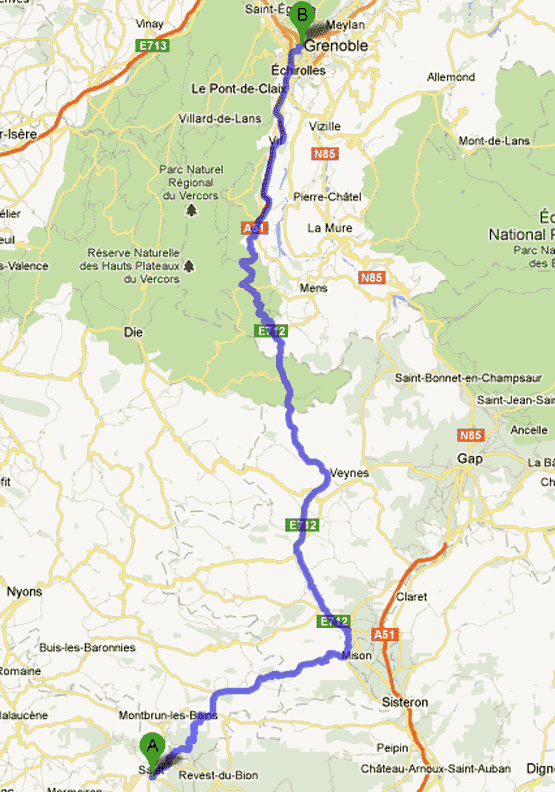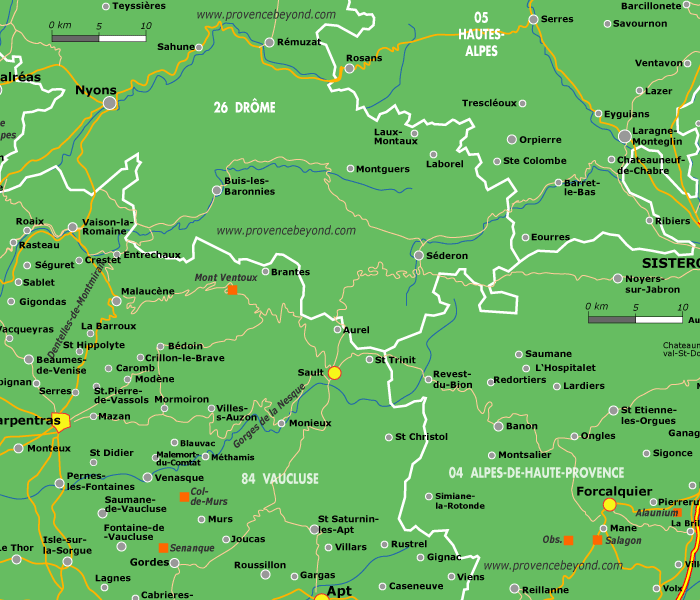 Girl in Lavender field, Plateau de Vaucluse, Sault


Sault is famous the world over for its acres of lavender fields


Saint-Benoit du Sault